Interview: True Vibenation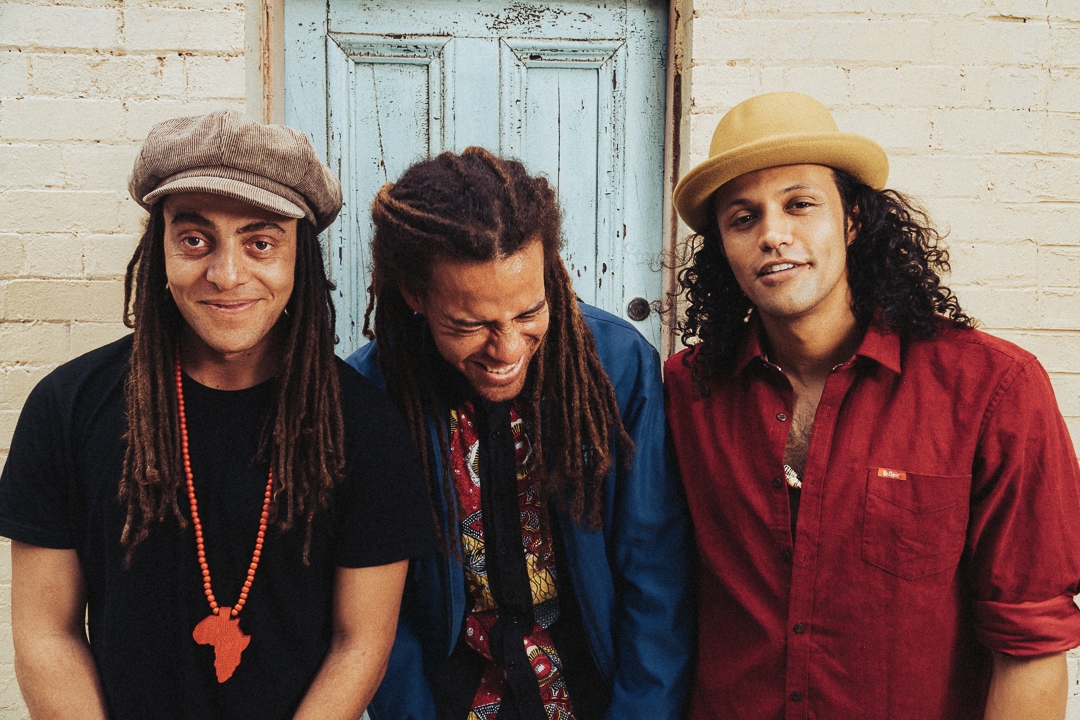 Following on from their critically praised single 'No Way', Afro-Australian group True Vibenationhave today returned with their latest single 'You Don't Love Me (You Love My Guitar)' ft. Sylent Nqo – written and produced by the group themselves, and mixed by Chris Arnott (Friendless). We had the a chat with the 3 piece to find out more behind the new tune.
Congratulations on another energetic and infectious release! Can you tell us about the themes and influences behind the track?
Thank you! We actually wrote and recorded the track while we were on tour in Africa. We played a festival in Harare, Zimbabwe and afterwards hired an Air-bnb and had a rollcall of some of the area's best young musicians roll through to record at our makeshift studio. With African music blowing up across the globe at the moment (even Beyoncé put out an afrobeats album?!) we want to champion and showcase the crazy talent coming out of Africa. And with our Zimbabwean roots it's so exciting for us to make music that is uniquely African-Australian.
This track features guitar from Sylent Nqo. How did you meet him, and how much did he offer to the overall song writing process?
Sylent Nqo (who ironically is hardly ever actually silent) is an absolute beast of a guitarist and musician! We saw him play live at HIFA Festival and immediately knew we had to make a collab happen. He plays the epic picking guitar you can hear throughout the track and we wrote the lyrics together. Then we finished off the verses and production when we came back to Australia. It was actually a really fun recording process and I remember we laughed a lot!
RELATED: TAKE 5 WITH duO. READ HERE.
Having travelled the globe playing your music to thousands of fans and music lovers, what would you say your favourite experiences have been? Shows you've played, countries you've visited, people you've met etc.
Wow it's actually pretty hard to choose a favourite but Glastonbury Festival was definitely up there, playing to 5,000 people at the O2 Academy, Brixton was insane, Touring Africa is always such a beautiful and amazing experience, and we also very randomly got to meet the actor John Boyega from Star Wars and just hung out and played him music which was good fun.
Who can play the most instruments in the band?
Haha well it's not really a competition but we all produce, play horns (Sax and trumpet) and do vocals. So, I reckon it's actually pretty even. Apparently Vuli can play a mean spoons solo but I don't know when that's going to make it on to a track!
What can we expect from your upcoming national tour and festival appearances at Party In The Paddock and WOMADelaide?
For the Australian Headline tour, we have a new show and a bunch of new songs which is always exciting/nerve wracking. We're also making our debut appearances at WOMADelaide and Party in the Paddock which we're crazy excited about.  But really the live show is just about turning the dancefloor into a sweaty frenzy of limbs and leaving the crowd smiling from ear to ear.
What's the plan for the rest of 2020?
After the tour is over, we'll be jumping back across hemispheres to Europe. We'll be touring and playing festivals over there again and also have plans to release a bunch of new music and videos this year. By June, we'll be up to our 6th summer in a row so we're just going to keep that sunshine going as long as possible! haha
TRUE VIBENATION
UPCOMING TOUR DATES
SAT 1 FEB | OXFORD ART FACTORY, SYDNEY NSW
SAT 8 FEB | PARTY IN THE PADDOCK, LAUNCESTON TAS
SAT 15 FEB | TANKS ART CENTRE, CAIRNS QLD
FRI 21 FEB | INDIAN OCEAN HOTEL, SCARBOROUGH WA
SAT 22 FEB | JACK RABBIT SLIMS, PERTH WA
SUN 8 MAR | WOMADELAIDE, ADELAIDE SA
MON 9 MAR | WOMADELAIDE, ADELAIDE SA
MON 27 APR | KING'S DAY AT NOORDELICHT, AMSTERDAM NLD