Jet City Sports Club Dish Out Some Advice On 'Feeling It All'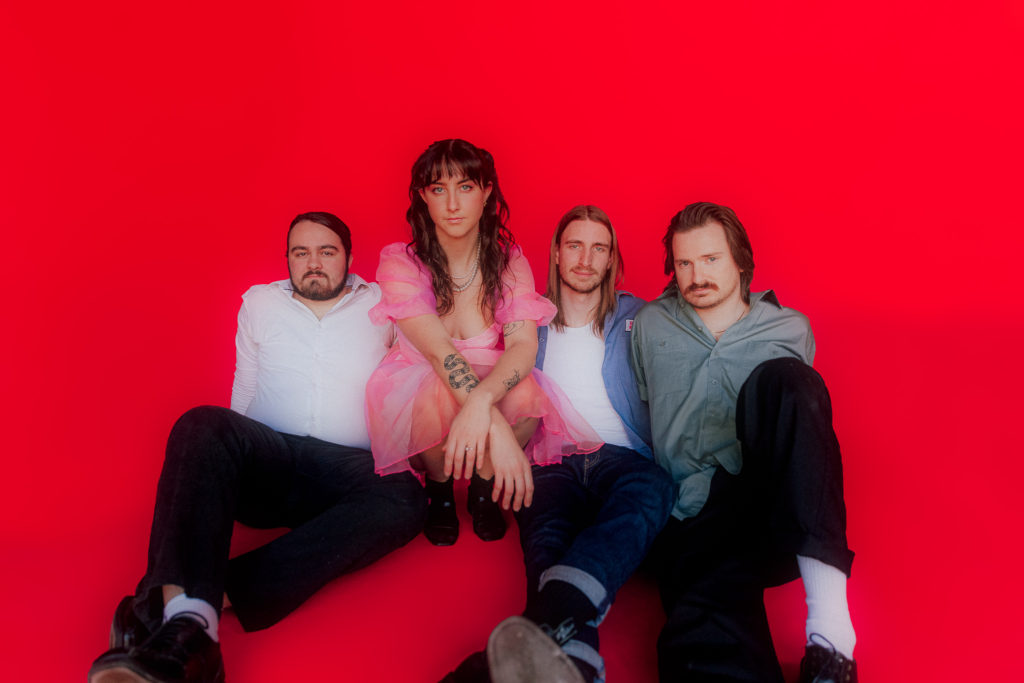 The Sydney/Eora-based indie-pop quartet shared their new single 'Feeling It All' and provided us with a guide for when you're experiencing the full range of your emotions.
Returning from a national tour with a growing fan base and 150k+ listens across platforms under their belt, Jet City Sports Club has released the new track alongside the announcement of a mini east coast tour this November and December.
RELATED: Jack Panther Shares His Top 5 Favourite gigs (yours or someone else's)
The new single shows off their typical breezy Australian edge, similar to the likes of The Buoys and Teenage Joans, but steps in a slightly different sonic direction. The more pop-influenced sound is brought to life by lead singer Lilla Obradovic's heartfelt vocals and was produced by Fletcher Matthews (Clews, Sweater Curse) and mastered by George Georgiagis (Debbies, The Vanns).
The band explains more about the catchy pop gem, saying: "Feeling it all is a song about the emotional rollercoaster of missing somebody that you love. Sometimes when you're missing somebody is when you love them the most and that's what makes being apart so difficult. Not to mention all the other emotional turmoil of life in general, it can be beautiful, and poetic but also a little bit sad especially when you're feeling everything so deeply and personally. Feeling it all is a little bit of a different direction for us musically, leaning more towards pop, and we are nervous yet very excited about the change." 
Read below to hear Lilla's tips on what to do when you're missing someone and struggling with feeling it all.
Step One:
Lie on the floor, breathe deeply and reminisce.
Step Two:
Go on an aimless walk and listen to Phoebe Bridgers.
Step Three:
Call your mum, write some sad girl poetry or read a mind-numbing book ie. Twilight (again). 
Step Four:
Try to clean your room while listening to Phoebe Bridgers.
Step 5:
Give up cleaning and dance on the bed instead. 
Step Six:
Repeat from step One.
Listen to 'Feeling It All' out now & grab tickets to their upcoming string of intimate shows below!
JET CITY SPORTS CLUB TOUR DATES 
25 November – Beach Hotel Towradgi, NSW tickets
26 November – Indie 500 – House Of Music and Booze, Sydney tickets
10 December – Jervis Bay Brewery, NSW tickets