Joan & The Giants Reveal Their New Masterpiece, 'Cool Kid'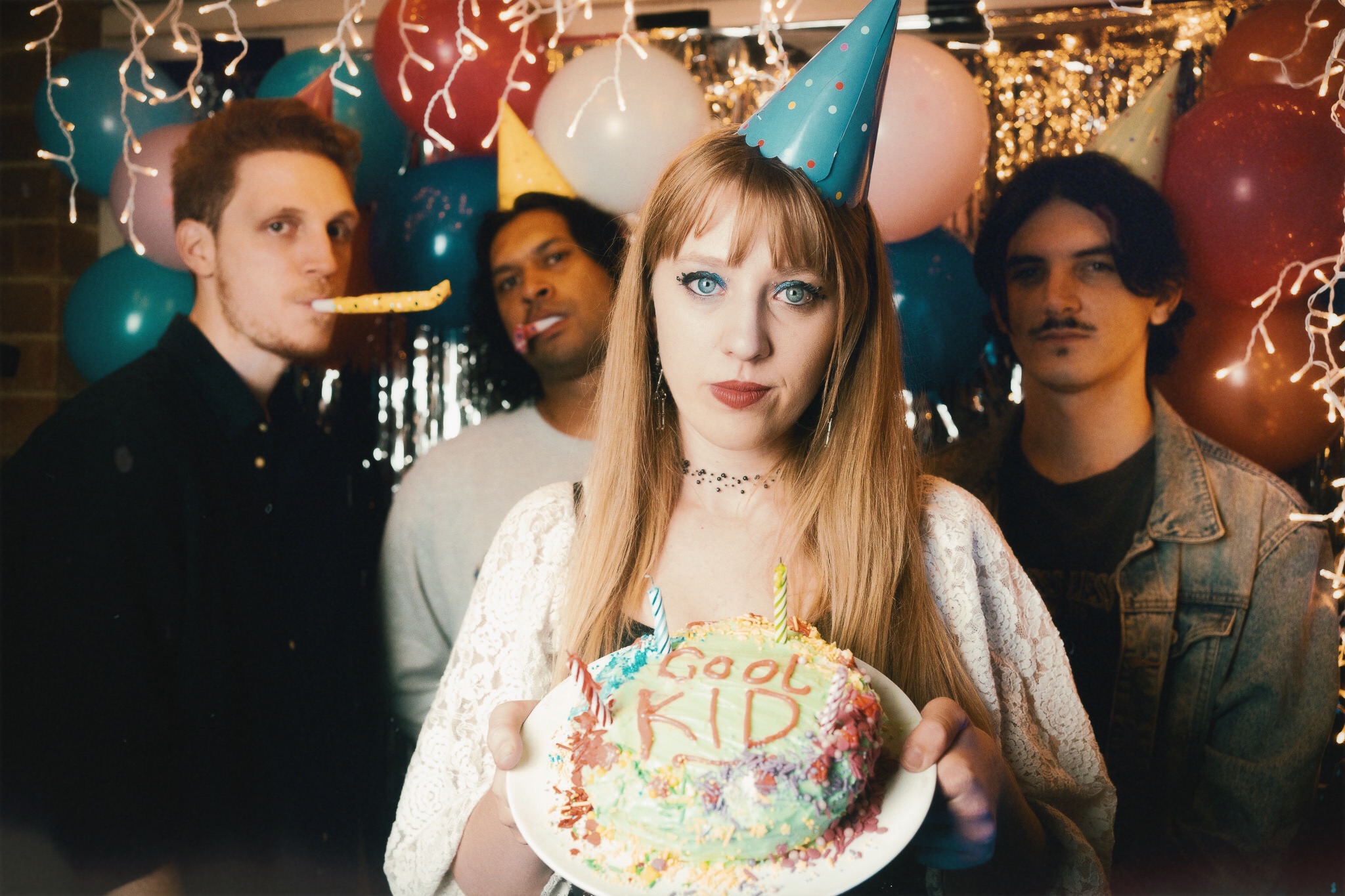 Boorloo/Perth-based indie-pop outfit Joan & The Giants have revealed their vibrant new single, Cool Kid. The catchy new gem comes off the back of their super successful debut EP,  Me & You.
Featuring a range of catchy hooks, upbeat tones and a huge vocal effort, Cool Kid oozes everything that Joan & The Giants are about. They have a knack for producing ultra-bopping vibes that place them perfectly in a classic Australian indie ecosystem. Front woman Grace Newton-Wordsworth lays it all out as she expresses her vocal range and lyrical abilities touching on the emotions that she went through in the aftermath of coming out.
"Coming out as bi-sexual was one of the scariest things I've ever done as I grew up with a lot of shame surrounding my sexuality. I was raised in a loving home, but my parents also had intense Christian beliefs, and I was taught that being gay or queer is a sin and could lead to serious consequences. Thankfully I met some queer friends who encouraged me to open up to who I am and be proud of my sexuality." 
"I think my entire life I have always been a bit of an outsider and gravitated towards people that feel the same. I grew up on an organic and bio-dynamic farm, my parents are Christian hippies and weren't very accepted in the town I grew up in. My life was unconventional and other kids didn't really understand me. I was rejected, left out and bullied and definitely never a 'Cool Kid'." – Grace Newton-Wordsworth.
To celebrate the release, the band are hitting the road for a mammoth tour throughout July stopping off in 14 different venues.
Cool Kid sees Joan & The Giants further cement themselves as one of Australia's top indie bands and are a must-see live. This one is available now, everywhere.
Cool Kid National Tour
Sat 27th May – The Bird, Perth (WA)
Wed 5th July – Hamilton Station Hotel, Newcastle (NSW)
Thurs 6th July – Royal Hotel, Bondi (NSW)
Fri 7th July – Towradgi Beach Hotel, Wollongong (NSW)
Sat 8th July – Bucketty's Brewery, Brookvale (NSW)
Sun 9th July – Yulli's Brews, Alexandria (NSW)
Wed 12th July – The Retreat, Brunswick (VIC)
Fri 14th July – The Espy Basement, St Kilda (VIC)
Sat 15th July – Gods Bandroom, Mornington (VIC)
Sun 16th July – Post Office Hotel, Coburg (VIC)
Fri 21st July – Froth Brewery, Bunbury (WA)
Sat 22nd July – Hally's Bar, Busselton (WA)
Sun 23rd July – Clancy's Fish Pub, Dunsborough (WA)
Sat 5th August – The Bird, Perth (WA)