JVLY Drops Mellow New Single 'Aporia' & Matching Music Video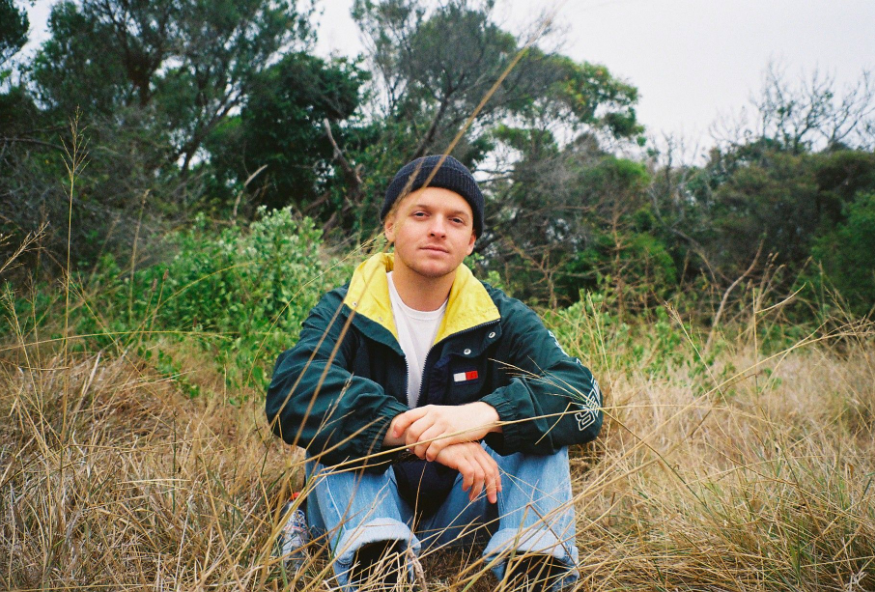 Influenced by Still Woozy, Charlotte Day Wilson and Rhye, upcoming Australian artist JVLY is carving out a fresh little spot in the sonic space for his chilled electro/R&B/soul creations. Having already released a collection of dreamy singles prior to this, 'tacenda', 'me&her" and 'monsoon', 'aporia' is the last look into the upcoming EP set to be released in June.
This moody new piece is a prime example of JVLY's talent as an artist, highlighting his masterful song-writing and production skills. His ability to create melancholic and addictive sounds is exemplified in the smooth vibe of 'aporia' that invites the listener to relax into the rich and mesmerising soundscape.
RELATED: DASTE. HAVE PROVIDED ONE SMOOTH NEW EP. READ HERE
On the creative process of this single, JVLY said "it was the most satisfied I've ever been finishing a song. I would've heard it like a hundred times while trying to wrap it up and I'm still not over it, so that's probably a good sign." He explains that "it mirrors the central idea of the whole EP and it captures the exact feel I wanted for this little album- the uncertainty."
The track also comes with a wistful, romantic music video directed by Rodrigo Badoino which uses footage JVLY shot on a camcorder while in Japan in early 2020. That original footage is blended with some additional material that was shot with Badoino in Sydney starring Tyra Cartledge to "capture the other side of the story". Playing on the repeated lyric 'I couldn't have it both ways', Badoino explains they "decided to use two different aspect ratios as it plays with the theme of the song, visually you either have one or the other. Every choice from story to colour was made with this in mind- you can't have it both ways."
Check out 'aporia' and the music video out now & keep your eyes peeled for the release of the upcoming EP!