It's Kimbra vs Kimbra On 'Human'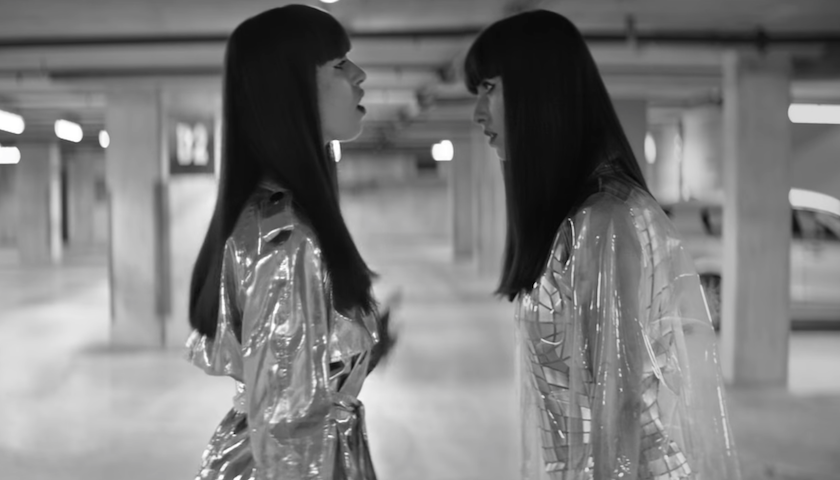 New Zealand babe, Kimbra has been releasing a string of singles since 2016 with her newest one Human released only days ago. She has definitely taken a more electronic vibe to her music since her debut album 'Vows' from 2012. Going through her discography, we can see how her music has evolved and changed over the years and this new single definitely shows a darker side to Kimbra.
Human takes a huge step away from Kimbra's jazz roots opening with a high pitched sample backed by a simple echoing drum machine. The lyrics seem to explore what it means to be human and the highs and lows that come along with it. The chorus shows off Kimbra's extensive vocal range, belting out the lyrics, "Life's got me on trial, I confess I've been messed up, in denial." The song builds up to an epic battle of her vocals, layered up with plenty of reverb to create an ethereal, soaring sound. It is definitely a song to belt out in the car.
The single was also released with a music video. It is in complete black and white and shows two Kimbra's facing off, singing to each other. It almost seems there is a dark and light Kimbra, using their incredibly fashionable outfits to portray this. We see one with black boots and a tight wrapped vinyl coat whereas the other wears white boots and a clear coat. They echo each others movements and storm through an underground carpark which matches the lyrics perfectly.
Overall, this song is definitely a favourite—following on from Everybody Knows and Top Of The World. Kimbra's new album 'Primal Heart', originally slated for a January 2018 release, has been pushed back to Friday 20 April.