Kirin J. Callinan Is Certainly Big Enough For This World & We Don't Deserve Him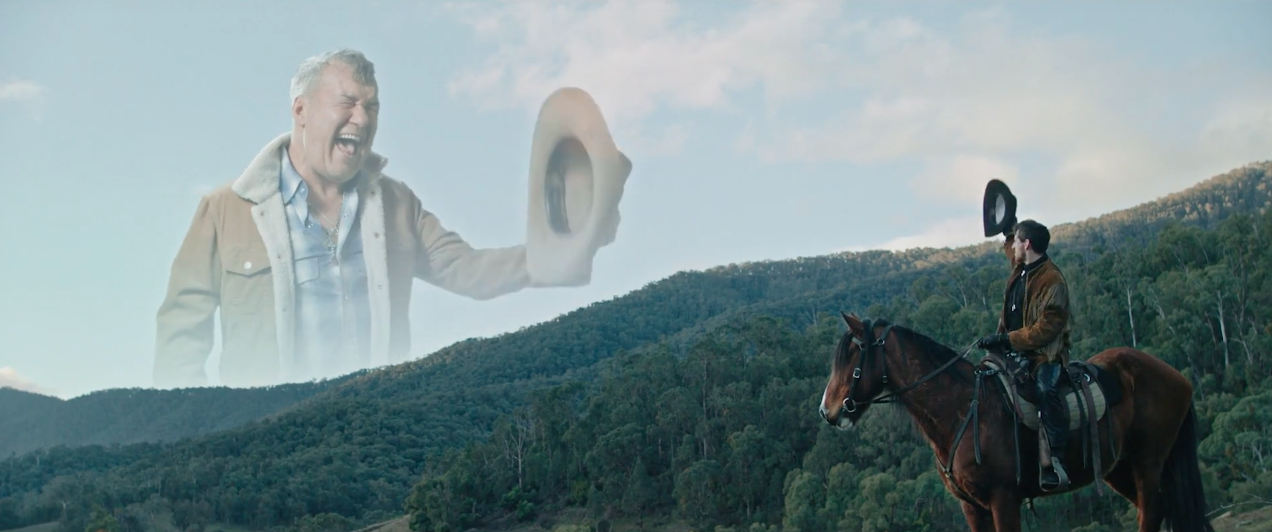 Without a doubt, Kirin J. Callinan is one of Australia's most underrated musicians. Dropping this year's most bombastic records, 'Bravado', one of the album's biggest tracks, Big Enough, has received a very Callinan visual component.
Featuring the talent of Alex Cameron—who's killing it recently with his new singles, Candy May and a duet with Angel Olsen titled Stranger's Kiss—Molly Lewis and none other than Australian legend, Jimmy Barnes—who's credited as the ghost of ol' Jimmy Barnes. That being said, Callinan's new album is laden with other special guests such as Weyes Blood, Connan Mockasin and the Finn Family.
The video is quintessential Callinan. Playing to his self-deprecating humour and never one to take himself seriously, Callinan adorns himself in cowboy gear and continues to strut around with fellow troubadour, Alex Cameron. Throughout, Callinan pays tribute to the, obviously false, deceased Jimmy Barnes who's, as referenced in the credits, "human scream," pulsates Big Enough from a gorgeous indie rock tune into its pounding EDM-inspired floor filler.
AAA Backstage reviewed Callinan's 'Bravado' earlier in the year, giving it a 4.5/5 stars and saying:
"Moments of sheer lunacy and music accomplishment both adorns Kirin J Callinan's sophomore offering, 'Bravado'. If you're after an artist who's screwball personality shines brighter than its content, you've come to the right place. 'Bravado', still plays to Callinan's idiosyncratic defences but raises every bit of his tongue-in-cheek formalities into a devilish approximation of pop music."
Read the full review HERE.
Kirin J. Callinan hasn't plotted any upcoming Australian dates yet but is headed back to America for a short stint there. Keep your eyes peeled for some new shows in the future. In the meantime, bear witness to the glory of Big Enough below.