LANKS Defies Gravity In New Video & Touring w/ Woodes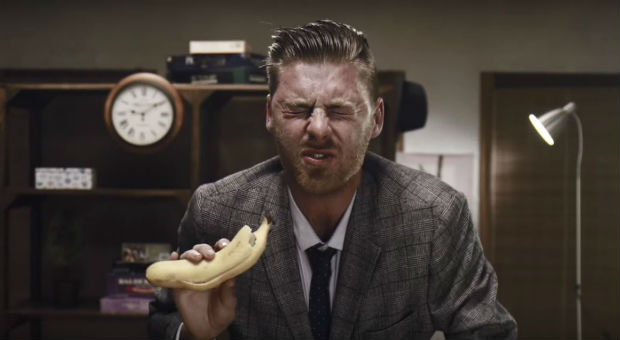 If you have ever wanted to watch a man in a tweed suit eat a banana in anti-gravity, well now's your chance. All thanks to the wonderfully bizarre video from LANKS for his latest single Golden Age. The Melbournian based artist really went all out for this clip.
Proving that you don't always need fancy special effects to make ends meet, to achieve the anti-gravity effect he simply suspended himself from his living room ceiling for three hours. Which explains why he looks so concerned. Just for that he deserves great recognition (although a golden opportunity to recreate Homer eating chips in space was missed).
LANKS is set to tour Australia for his album 'Golden Age' and has just announced Woodes (a AAA favourite) as his support. The silky smooth songtress is a delight to the ears, her latest single Daggers & Knives will make you weak at the knees. Read more about Woodes on our streams page HERE
It's unlikely LANKS will perform upside down, nevertheless it's sure to be a cracker of a time, check out the dates below.!
LANKS 'Golden Age' Tour
THU 14 APR*
Friendzone @ Brightside, Brisbane
FRI 15 APR
The Treehouse, Belongil
SAT 16 APR*
Shebeen, Melbourne
WED 27 APR
The Small Balroom, Newcastle
THU 28 APR*
Moonshine, Manly
FRI 29 APR*
Brighton Up Bar, Sydney
*With Woodes
Get Tickets HERE