Live Review: BIGSOUND 2018 Night 2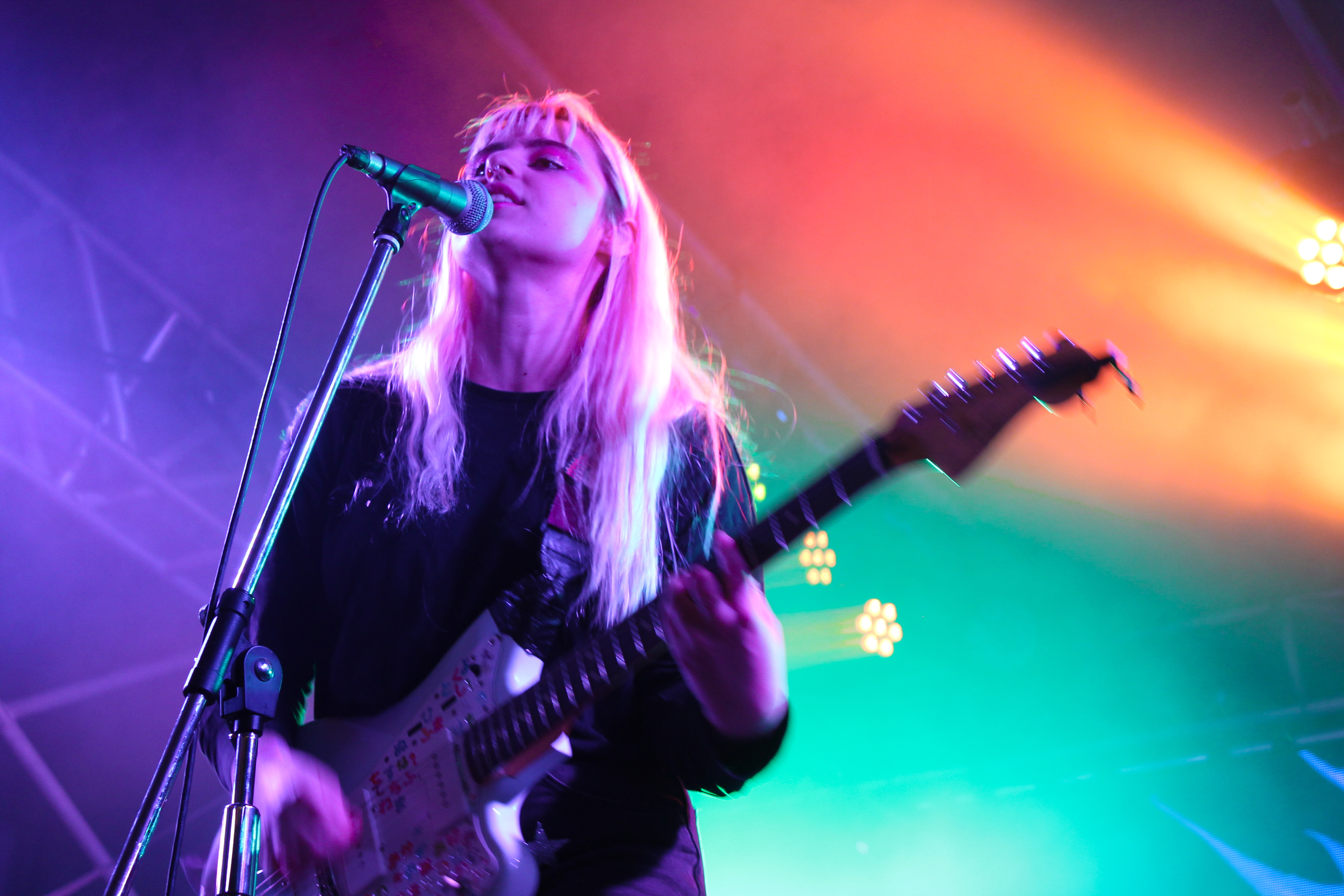 With the dust from an excitable night one having settled, it was time to return to Bigsound for what would be the second night of bands, beers, and big sounds. Notably, whilst night one had featured a number of big names to kick the proceedings off, Wednesday night appeared to be hosting primarily more underground or newer artists. It was an interesting scheduling choice given that this night was destined to be the biggest night of the week.
Up first was Brisbane heavy alternative rockers Walken on the Crowbar Black stage. Kicking off at 8pm, Walken were a good way to start the night, as they were loud and punchy. The three-piece, which unfortunately does not include a bass player, entertained a strong crowd of at least 50 people with a set that included some new songs as well as more well-known numbers. For us, the favourite of the night was a new song that they announced had never been played before, which included the lyrics, "I want to test your stress resistance," although at first this AAA writer mistook these lyrics for, "I want to test your French resistance." Walken capped off the set by playing their second biggest hit, Eagle Eye, however their show was somewhat hampered by the questionable acoustic/stage arrangement of the Crowbar Black stage. Nevertheless, they were definitely an act worth seeing a second time.
Once Walken had given us some energy, we decided to keep the rock 'n' roll train running and head to The Valley Drive-In to catch alternative punk band Tape/Off. We didn't know much about Tape/Off heading into their set, apart from one of their songs that had been spun on the radio with the lyrics, "She wanted a vigorous lover/Someone who can go all night/I'm not such a vigorous lover/But I go alright, sometimes." Humorous enough to ensure we checked out their set. Following a very loud soundcheck, the band started. The music was fairly energetic, with the first two songs drawing in a decent crowd. It was after the third song, (something about a train) that things became somewhat derailed, with the frontman proclaiming, "If you're still here, thanks, and if you left, fuck you," before making an unusual joke about the current Australian Prime Minister; "This next song's about Scott Morrison, the future ex-Prime Minister of Australia." Aren't all Prime Ministers destined to be ex-Prime Ministers at some point? Regardless, we weren't exactly offended by these remarks, but after that spray to the audience and the general sound of the following song, we decided their set was done.
Rounding out the night was the new super-group Total Pace, featuring Luke Henery from Violent Soho and Simon Ridley from DZ Deathrays, playing at the Foundry. It was unusual to see Ridley, usually thrashing on the drums for the Deathrays, playing an electric guitar, but we were keen to see the result. As the clock struck 11.40pm, The Foundry was surprisingly low on numbers for what was one of the bigger names on the bill. As their name suggests, Total Pace started with total pace, playing several loud punk originals in a row. Henery was customarily buzzing on stage, thrashing his head for most of the set, whilst Ridley proved he definitely wasn't just a drummer. The floor filled up after the first couple songs as the crowd got into it. However, whilst the brand of harsh, driving punk rock was entertaining from Total Pace, the music was somewhat let down by the overly abrasive vocals. Nevertheless, Total Pace proved that they have potential, and it will be interesting to see where they go in the scene.