Live Review: Cakes w/ Kazual Tea, Lens, Opahl & syrup, go on @ elsewhere – 26.01.2018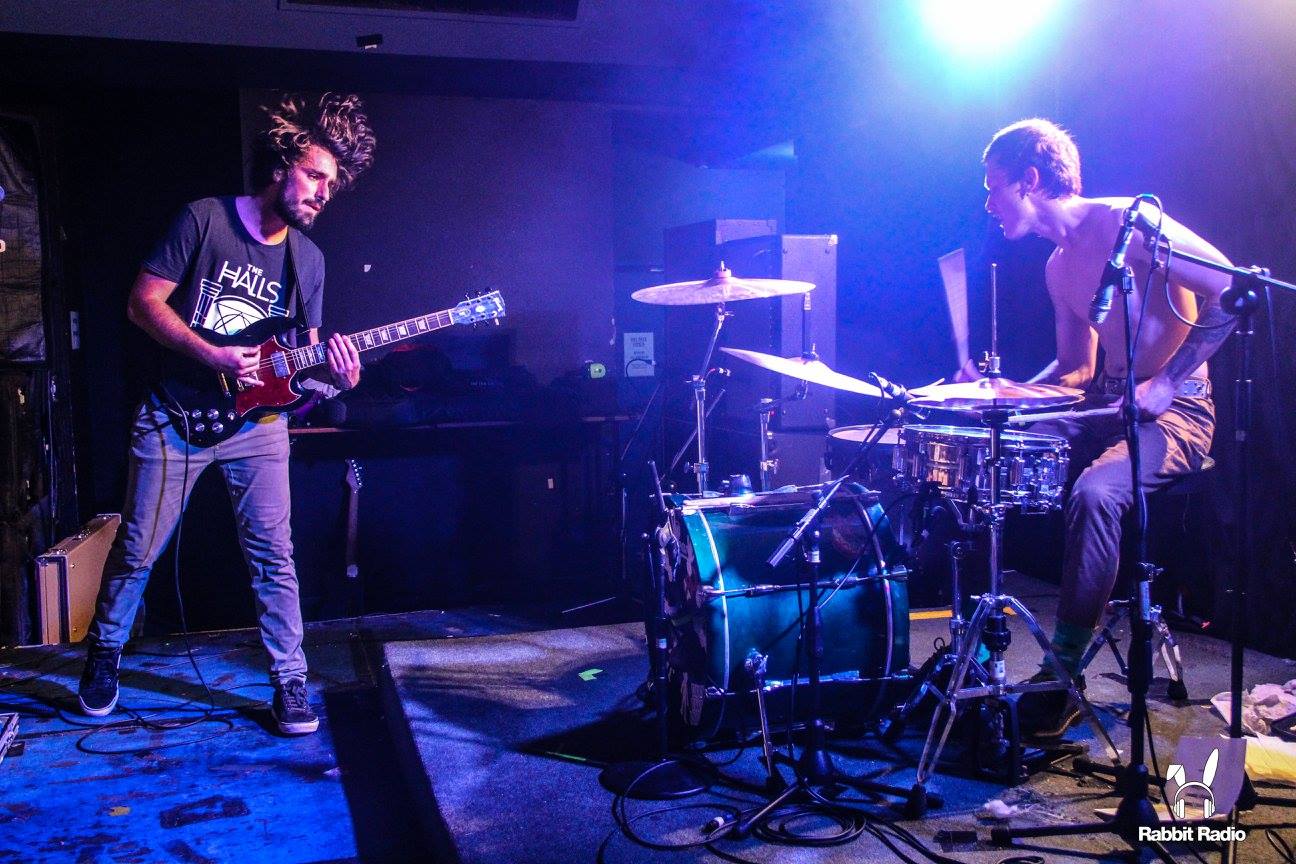 Colours and bright, luminous lights emanating from the stage area of Gold Coasts fine venue elsewhere call groups of young adults to prepare for a beautifully baked night. Opening at the 6.30pm call are Gold Coasts own syrup, go on. Featuring a sporting amount of flange, phase and wild delayed effects, this five-piece impressed an already large gathering of music enthusiasts, managing to get everyone down to dance so early into the night.
Next up, a very new addition to Australia's ever-growing music scene are Melbourne boys Opahl. These three deliver what could only be described as a collective wonder of music, yet every instrument composition and vocal style so uniquely differentiated from each other—making this a true wonder to dance, cry and go wild to.
If you like King Gizzard & The Lizard Wizard, you'll be a fan of Lens! The band experimental, fuzzy space rock with heavy overtones that simply yet complexly work so well put together. The crowd's going so wild security are already called in to break up a mosh. There wasn't a single person in sight not having an exciting time, spirits are in higher spectrums.
Another local favourite, Kazual Tea jump right up on stage and deliver what can be described as incredibly groovy rock. elsewhere is once again packed out in a full swing of enthusiasts dancing, whether it's slow or upbeat, there's never a dull moment during this set. It's only fair to say that energies are at an all-time high, ready for the headliner of the night.
A vast amount of guitar and drum equipment is moved onto the stage quickly, and the venue is crowded full of hungry fans, ready to indulge in the Gold Coasts greatest two-piece, CAKES. Releasing their finest flavour to date, EP 'Prescription Bugs,' the two boys dive headfirst into a strong, aggressive opening track. There's a mess of hair throughout the headbanging mosh, it's an incredible display. Smashing right into build-up track Parkour, the two boys then jump directly into feisty track Octopus, and security is once again called in to break up moshers.
And then, previously released singles ILL and Break My Mode come into the Cakes display, and it tastes like a beautiful double choc lava that melts right in your mouth, only it's destructively melting into your ears as frontman Jake blasts out, "I NEED SOMEBODY TO BREAK MY MODE!"
To tone things down a notch, Jake and Sam delve into Sleep, while the euphoria of such a great track overcomes every emotion within the venue, Cakes are no band to sleep through. This is even more apparent as the two blow right into new tracks Slacker and Eucalyptus, with the two boys inviting up a member of Jake's old band MessMess to join them for Welcome to QLD.
And finally, what better way to close a setlist than to finish up with the final track on their new EP, Excessive Flavouriser. With drummer Sam working up a sweat at the back, it seems only fair everyone else in the venue goes wild. After such a powerful finish, one can only wonder where Cakes will journey next. One thing's certain though, Cakes are a force to be reckoned with, and will definitely shake up the entire future of music.