Live Review: End Of Fashion w/ Stillwater Giants @ The Zoo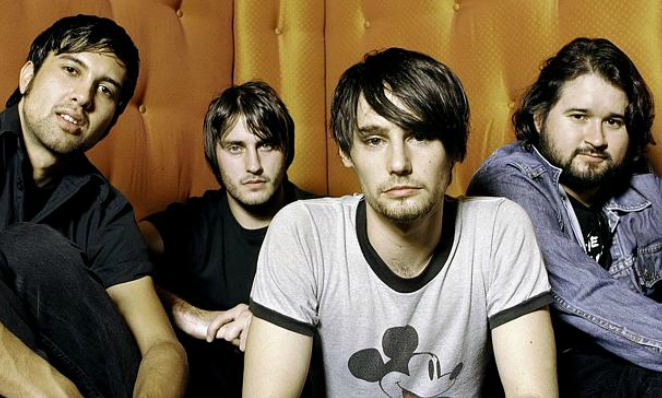 After being seemingly done with music (especially after that nasty business with triple j), End Of Fashion set out on a surprise national tour playing their self-titled debut album. Saturday the 10th of September saw the 2000's rockers hitting up Brisbane's The Zoo.
Local support came from Cairns legends The Young Art, beginning the night with solid tunes and impressive clothes (the singer's fur jacket was pure steeze). Main support Stillwater Giants were easily the highlight of the night, yes you heard that right! The fellas from Stillwater Giants absolutely know how to put on a good show, with their energy on stage being the perfect level to lock in with their relaxed yet energetic pop tunes.
By the time End Of Fashion hit the stage one would assume the audience would be much larger, riled up, and ready to party. Unfortunately, the audience was actually only slightly bigger and no more energetic. Going on 10 minutes after schedule End Of Fashion finally hit the stage in true rock star fashion. Singer Justin Burford walked on stage wearing a striped sweater, equipped with a fresh Fender Jaguar, a very Kurt Cobain-esque look. End Of Fashion opened their set with debut album opener and criminally catchy She's Love, it was unfortunately not enough to get the few punters of The Zoo going.
The most well-known hit of End Of Fashion O Yeah was teased midway through the set, a much needed hit of excitement for punters with not much energy floating around the room. Blasting through killer tracks Lock Up Your Daughters and In Denial started to get the crowd moving though, with the energy from End of Fashion finally translating to punters. By the time O Yeah rolled into the venue the crowd were finally well and truly warmed up and singing along to every hook. Thankfully O Yeah was not the end with End of Fashion going on to play mega-hit The Game and crowd favourite Rough Diamonds.
With End Of Fashion frankly…falling out of fashion after so long away it's easy to see why crowds were so lackluster for the show. Despite this, one would think with how huge in the Australian music scene End Of Fashion were 10 years ago this would translate to a decent crowd, especially considering the crowds Wolfmother still pull! Unfortunately the show only disappointed the unenthusiastic crowd for the majority of End Of Fashions set and even then, a very unenthused small crowd by the end of the night…
What a set from Stillwater Giants though!