Live Review & Gallery: Trophy Eyes w/ Dear Seattle & Stumps @ The Tivoli – 11.10.2018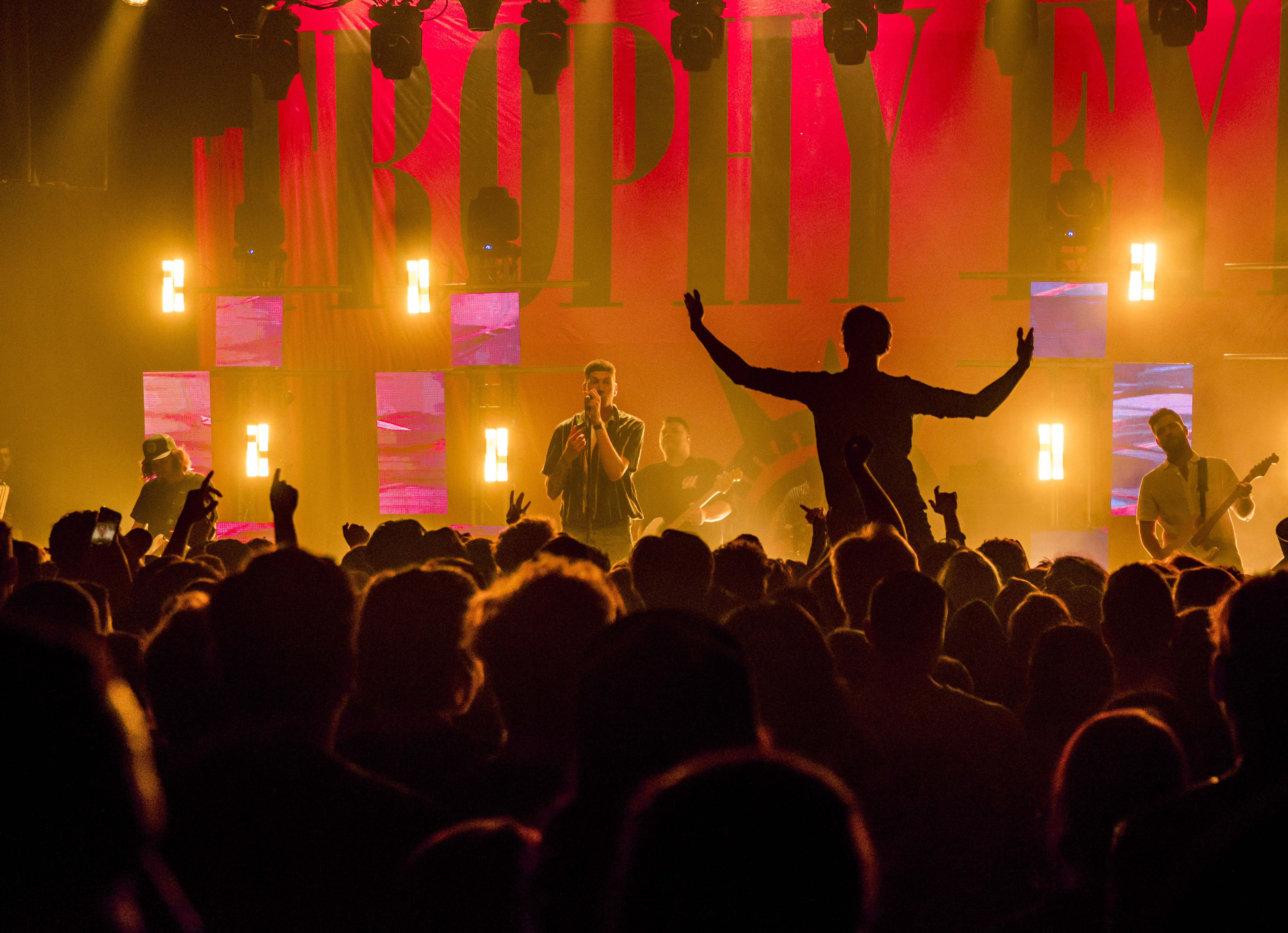 Trophy Eyes' Brisbane leg of "The American Dream" tour was nothing short of impressive and overwhelming. Taking the stage first was Stumps with their Brit-pop vibes and Bowie-esque vocals and delivered a flawless set, winning over the room. With belting choruses and hooks for days, the band played a solid six-song set before handing the stage over to the lead singers brothers band Dear Seattle.
With a number of people in the crowd singing along, Dear Seattle bashed out a half hour set full of hit songs, including their newest track Maybe—an ode to avoiding higher education and being pulled into the grind of the nine to five. With their early '90s grunge-inspired indie-rock, the band are deserving of every festival and support slot that comes their way as they were the perfect band to warm up the crowd for what was to follow.
After a two-act build-up of anticipation, Trophy Eyes took the stage to deliver a powerful and dynamic hour and a half set. Smashing through most of their recent album, 'The American Dream', the band then played the hits off their sophomore album, 'Chemical Miracle', before bringing it down for a solo acoustic rendition of Top Toe and A Symphony of Crickets, which was accompanied by the string parts in tracks which rather than detracting from the organic sound, set the mood and made for a really nice moment in the set.
RELATED: Read our review of Trophy Eyes' tour opener in Sydney HERE.
Lead singer John confessed that after six weeks his voice was a little worse for wear and asked the crowd to help him out resulting in a choir-like effect on some of their songs. The lighting design and pyrotechnics was stadium level and made the bands impressive performance even more so, shifting from red accents on the LED displays for their newer songs to reverting to the aqua colour palette of Chemical Miracle, the lighting set the mood for each song and made you feel like you were seeing the band play in a stadium.
It wouldn't be an exaggeration to say that every second song had some sort of pyrotechnics incorporated, whether it was actual fire or American money confetti, the production team nailed every element and the show was a far cry from their Brightside set a few years back. The band's penultimate closer, Friday Forever, felt like a celebration, with gold streamers filling the room as the band smashed out those massive anthemic choruses. Getting pulled back on stage for an encore, the band savoured the other big hit from their recent album You Can Count On Me and the closing track of the album I Can Feel It Calling for last, leaving the crowd feeling fulfilled and leaving nothing wanting.