Live Review: Trophy Eyes @ Enmore Theatre – 12.10.2018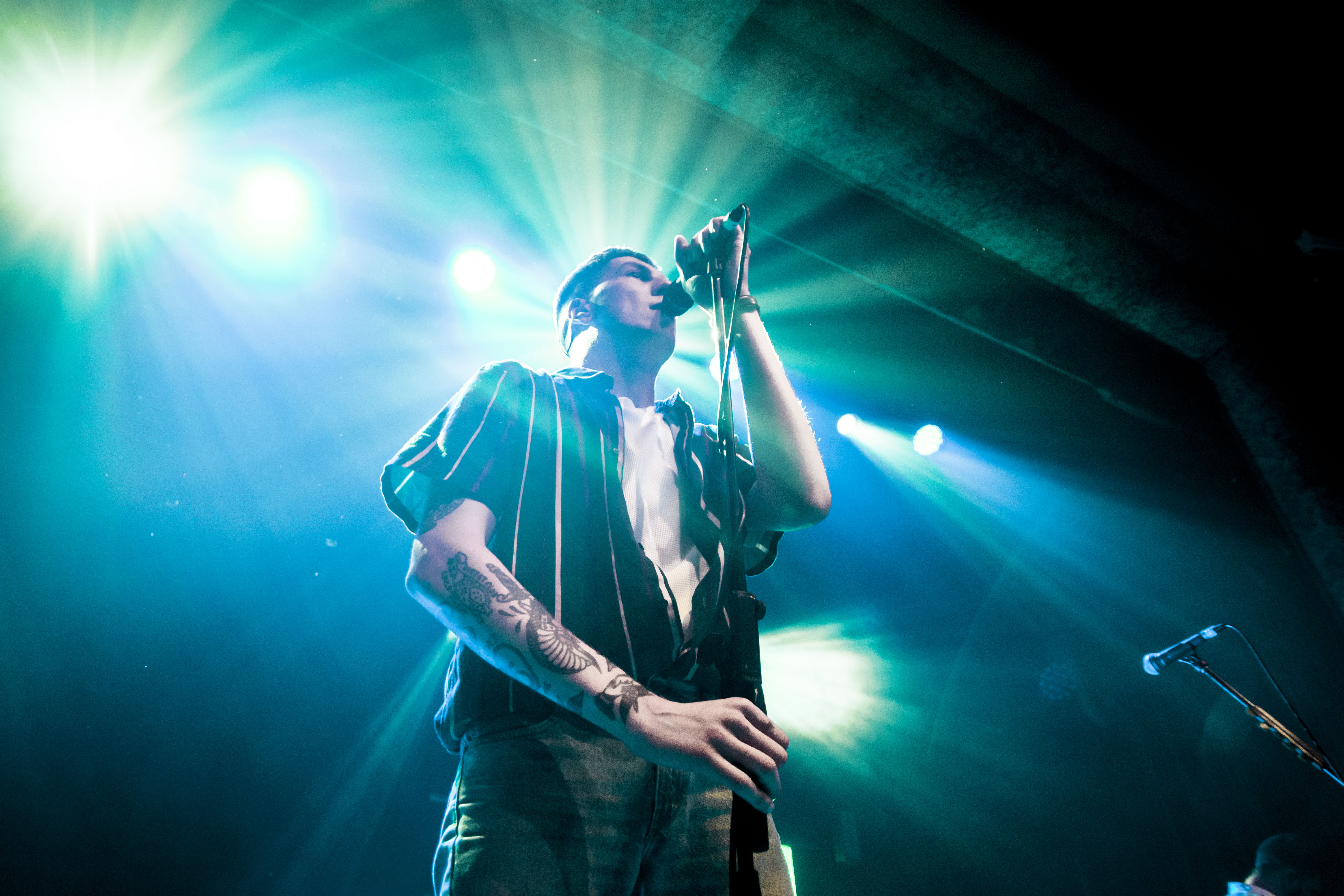 Descending on Enmore Theatre in the wake of newest album 'The American Dream', Trophy Eyes put on an enigmatic show, showcasing an undeniable charisma.
There's nothing better than seeing a gig where the band is really loving the performance. Smiles abound, vocalist John Floreani span around in veritable joy. The chorus of More Like You rang out through the crowd, the infectious exhilaration of Trophy Eyes oozing through the venue—from the swarming pit to upstairs seating.
RELATED: Read our review of Trophy Eyes' recent album, 'The American Dream' HERE.
Everything was an experience—sing-alongs, powerful choruses, production value, smoke machines, fireworks, set pieces—Trophy Eyes weren't just musicians, taking on the role of vibe curation. Drums cut through the noise, providing a backbone for punters to sing along. The band members traversed the stage hundreds of times, dancing around in a carefree whirlwind.
The show was definitely an emotional undertaking, Floreani dedicating one song to, "all the friends that aren't here anymore because you couldn't pick up the phone." Heavy, but a sort of necessarily rude shock—as the world demolishes stigma around mental health, it is important to have these conversations.
Perhaps too soon, the Newcastle band left the stage and returned for an encore. The sing-along smash You Can Count On Me caused the crowd to explode in screams and pit antics. Gold streamers descended from the sky, and firework tendrils reached over the crowd.
RELATED: Read our comprehensive interview with Trophy Eyes' lead signer John Floreani HERE.
As a reviewer, I go to gigs and write things down for later. But in this rare instance, I completely forgot. The atmosphere of the gig was so positive and consuming.
"Thank you for giving a fuck, you're all so fucking beautiful," Floreani yells.