Live Review: Guantanamo Baywatch @ The Foundry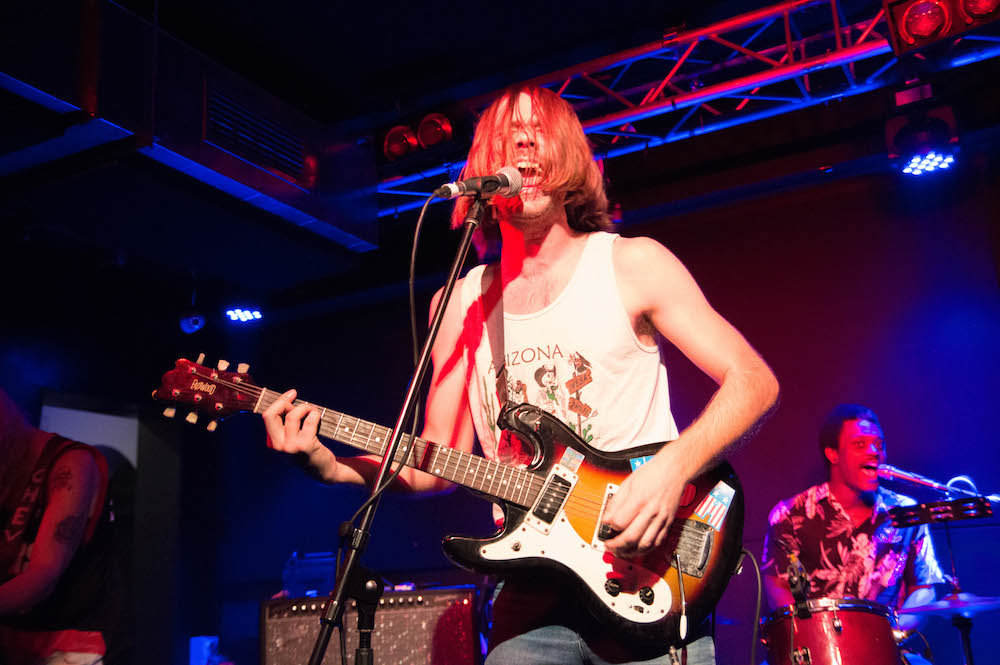 Rambunctious surf-rock punks Guantanamo Baywatch hit Brisbane's The Foundry for an explosive, raunchy, welcome-to-paradise party on the very first leg of their Australian tour. With second to none swaggerific riffs, kinetic stage presence, and infectious instrumentals, the band deliver a show that can only be described as Guantanamo Baywatch.
They meld the ramshackle shenanigans of a teen punk band with Starsky & Hutch level cool…minus ukuleles. But for all the puns with their band name and light-hearted references to the SpongeBob movie where Baywatch star David Hasselhoff uses his pectoral muscles as rockets, Guantanamo Baywatch take their music with tenacious sincerity.
As the crowd began to bunch up it was full throttle right from the get go. Track Raunch Stomp threw us onto the set of Hawaii-Five-O with its fast drums, twangy guitars and pulpy riffs. When talking about their name as a mashup of the infamous military prison & 90's beach drama Baywatch frontman Jason Powell said, "I've been trying to change that f*cking band name for the last five years".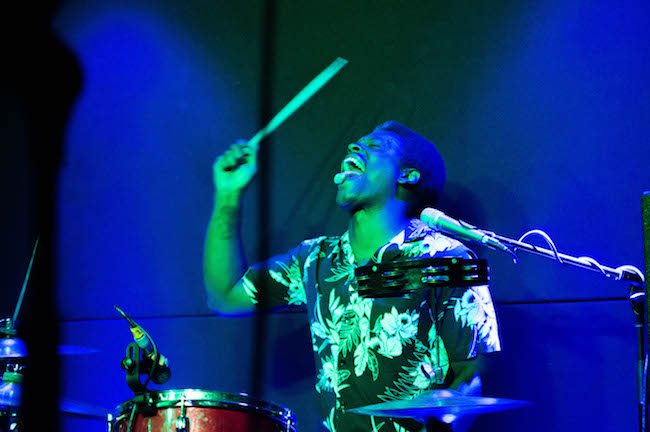 Sunny vibes all round continued with the band featuring tracks Chest Crawl and Barbacoa. It has to be said, props to Chris Scott for being the happiest drummer of any live gig ever…of all time. The kit-work by Scott is seamless, tight, and gritty from start to finish whether it be under slick instrumentals or garage vocal ditties.
If he wasn't a freewheeling drummer he'd be 'the best damn cop this city has ever seen!'. Bassist Chevelle Wiseman and her seemingly effortless stage jams really flaunts the Baywatch side of Guantanamo Baywatch, the turf in the surf-n-turf, and the damn great in damn great surf-rock. Are we obsessed? Yes!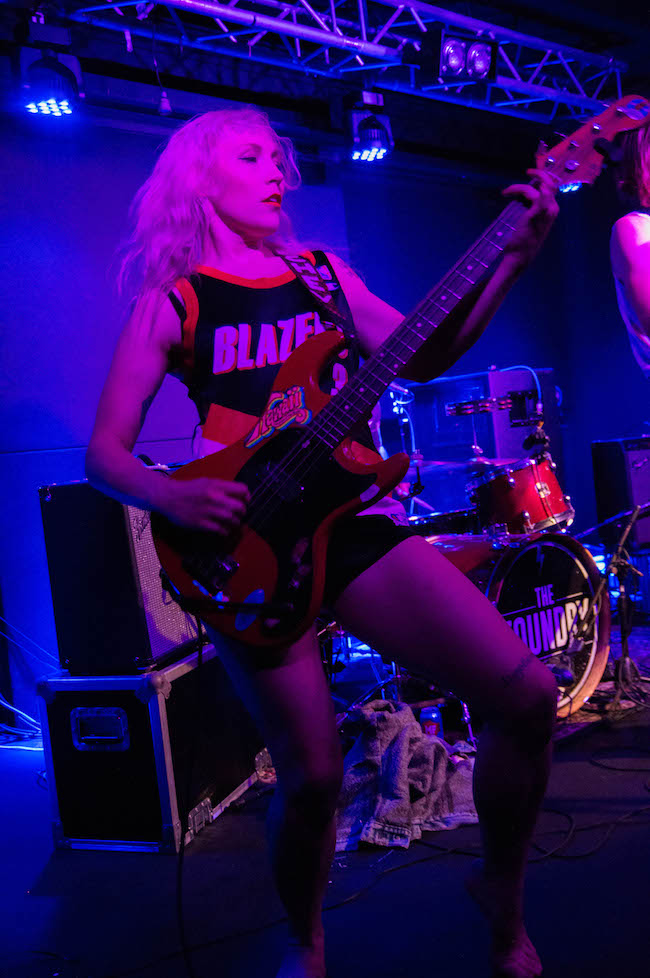 "We'd like to request tequila shots and chicken wings at every one of our shows," says Wiseman. This might be starting to sound like a TV cast profile but every single reference to Hawaiian private detective shows is necessary here because these guys are it!
They seriously need their own TV show 'cause each member has an extroverted stage presence that is truly impressive, whether it be reviving golden surf-rock tunes a la Clam Party or tequila shotting mid set in honour of a fan. Even as an indie rock/folk aficionado I can say that an album was definitely nabbed at the merch desk afterwards.
Check out our cheeky Q & A with bassist Chevelle Wiseman HERE
Guantanamo Baywatch Australian Tour 2016 Remaining Dates

THUR 29 SEPT
The Easter, Ballarat
FRI 30 SEPT
Yah Yah's, Melbourne
SAT 1 OCT
Chopped Festival, Newstead
SUN 2 OCT
The Bridge Hotel, Castlemaine