Live Review: Paul Dempsey @ The Triffid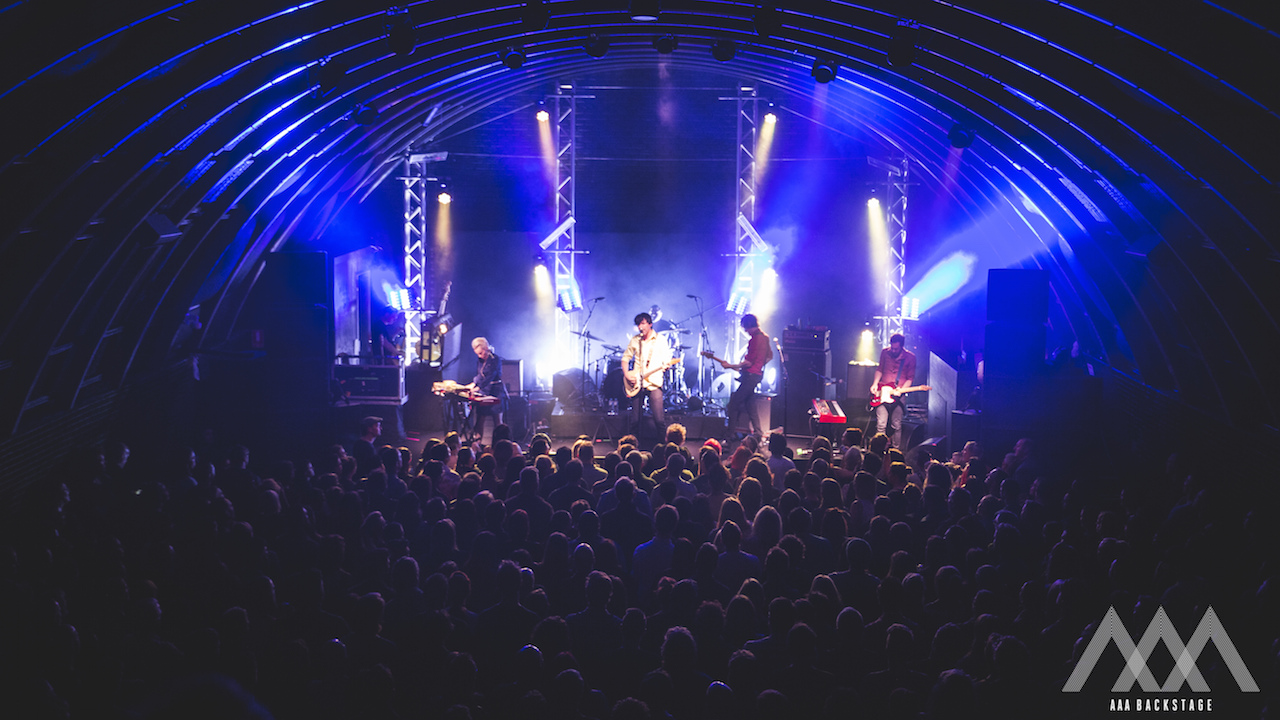 Something for Kate frontman Paul Dempsey returned to The Triffid to perform in front of a sold out crowd, delivery plenty of banter, beautiful tunes, and a couple of  guitars. Having released his latest album in May, Dempsey has just begun his national tour and fortunately for the Brisbane crowd they were the second to enjoy his latest live show.
My arrival to the venue coincided with opening act Olivia Bartley a.k.a Olympia belting out Smoke Signals, a song that sent shivers down my spine from its catchy bass line and high-pitched chorus. Following a short break, Olympia was back out on the stage, this time joined by Paul Dempsey and co. to the delight of the crowd as they whistled and shouted. Not a word was said as they approached their instruments but instead over the speakers played the ominous voiceover to the beginning of Strange Loop, the title track from his latest album.
Throughout the night Dempsey played a number of slow and fast paced songs while swapping between his acoustic and electric guitar, showcasing the diversity of his voice and the use of guitar tones. Dempsey played crowd favourites Out of the Airlock, and 2009 triple j Hottest 100 contender Ramona was a Waitress. Both of these tracks were played with the acoustic guitar under the dimmed lights, giving goose bumps to everyone in the room with a set of ears.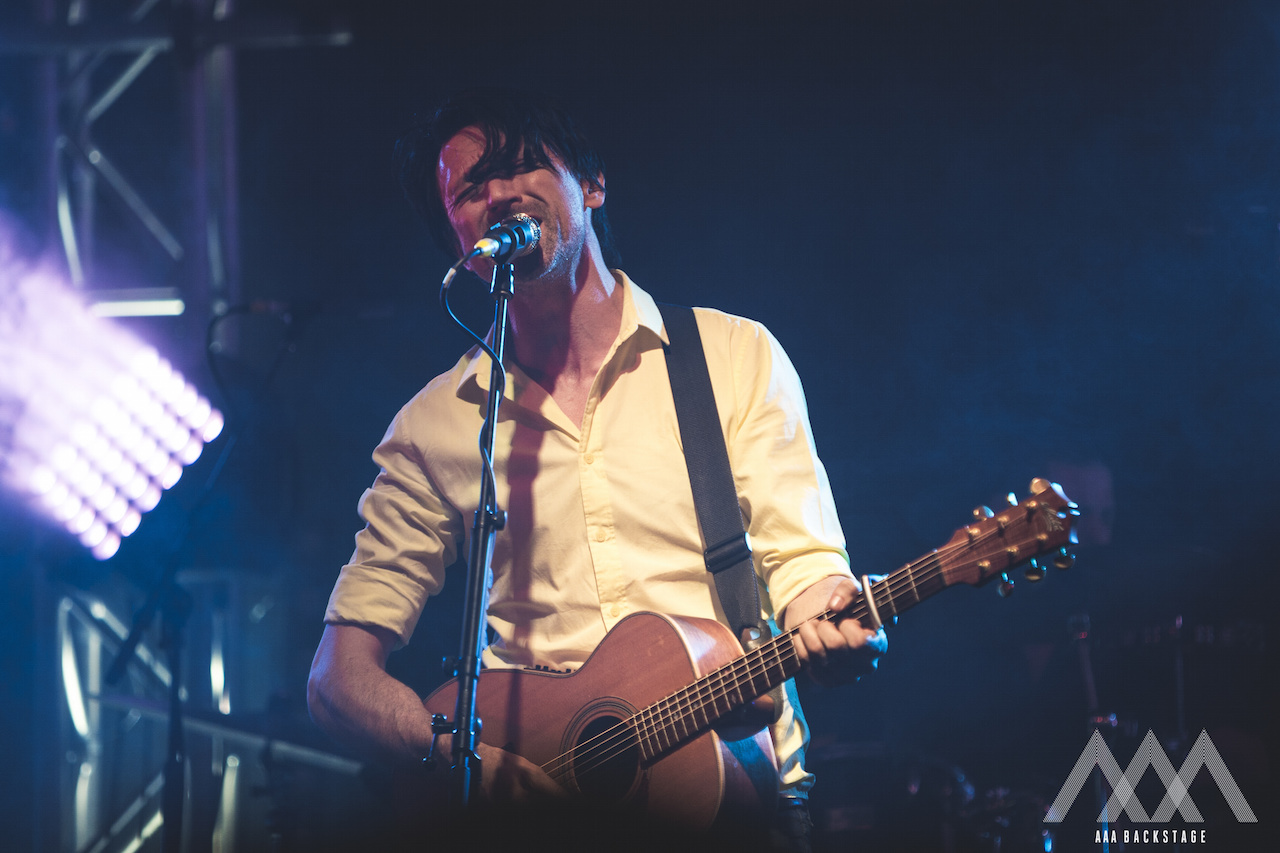 Dempsey was constantly in a battle of banter with the crowd, although admitted he felt like he hadn't prepared because his jokes sounded like coffee-shop small talk…
One example of Dempsey's absolute zingers, was when he compared his audience to a theatre crowd, following a modest applause at the end of a song, "How very Japanese of you" he quipped. Dempsey was just glad that everyone was taking it all in and not instead checking the footy scores. An understandable concern for a Melbournian, bless his ignorance for thinking Queenslanders watch the AFL…
It only took an hour and a half into the gig to breathe some life into the crowd through the song The True Sea. The 7-minute jam-packed track from his latest album showcased a mash up of base guitar, drums and piano as well as backup vocals from Olivia Bartley. The high intensity of Dempsey's vocal performance, as well as a piercing guitar solo, gave the crowd something to scream about.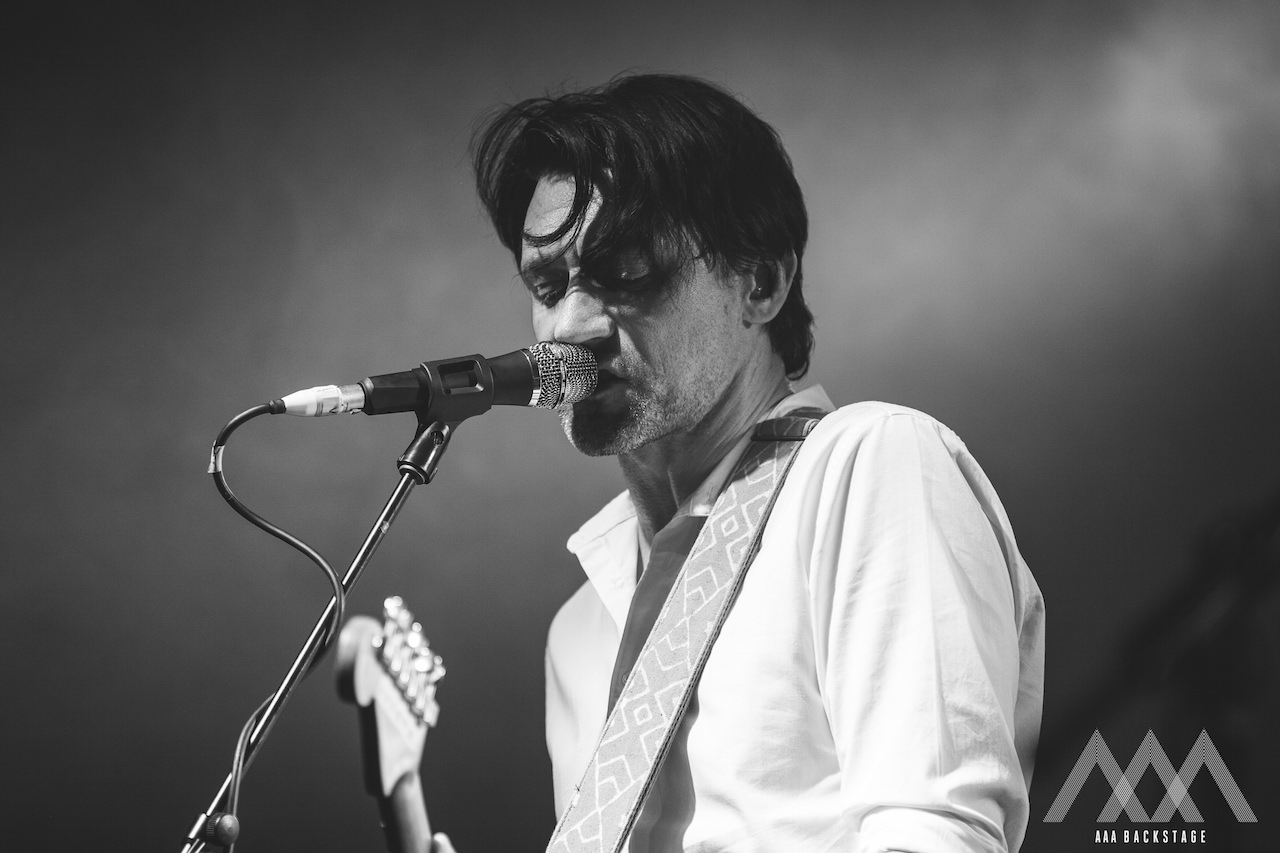 If original content wasn't enough, Dempsey also had to throw in a few covers by the Pixies and the other a band favourite, the 1977 track Elevation by Television.
The two-hour set had to end sometime and it did with a trip down memory lane back to 2009 with Bird In A Basement. This slow acoustic tune with harmonies from Olympia concluded an action-packed evening, with high intensity solos, soft acoustic jams, and witty lyrics.
Check out our Photo Gallery HERE
Paul Dempsey 'Strange Loop' Tour
FRI 19 AUG
The Metro, Sydney
THUR 25 AUG
The Gov, Adelaide
FRI 26 AUG
The Astor Theatre, Perth
THUR 1 SEPT
Corner Hotel, Melbourne
FRI 2 SEPT
Corner Hotel, Melbourne
SAT 3 SEPT
Corner Hotel Melbourne (SOLD OUT)
THUR 8 SEPT
The Worker's Club, Geelong Victoria (SOLD OUT)
FRI 9 SEPT
Grand Hotel, Mornington Victoria (SOLD OUT)
SAT 10 SEPT
Meeniyan Town Hall, Meeniyan Victoria (SOLD OUT)
SUN 11 SEPT
Meeniyan Town Hall, Meeniyan Victoria
THUR 15 SEPT
Tapas Lounge Bar, Davenport Tasmania
FRI 16 SEPT
Country Club Showroom, Launceston Tasmania
SAT 17 SEPT
Republic Bar, Hobart Tasmania
SAT 1 OCT
Caloundra Music Festival
Get Tickets HERE