Live Review: Raw Deep @ Mo's Desert Clubhouse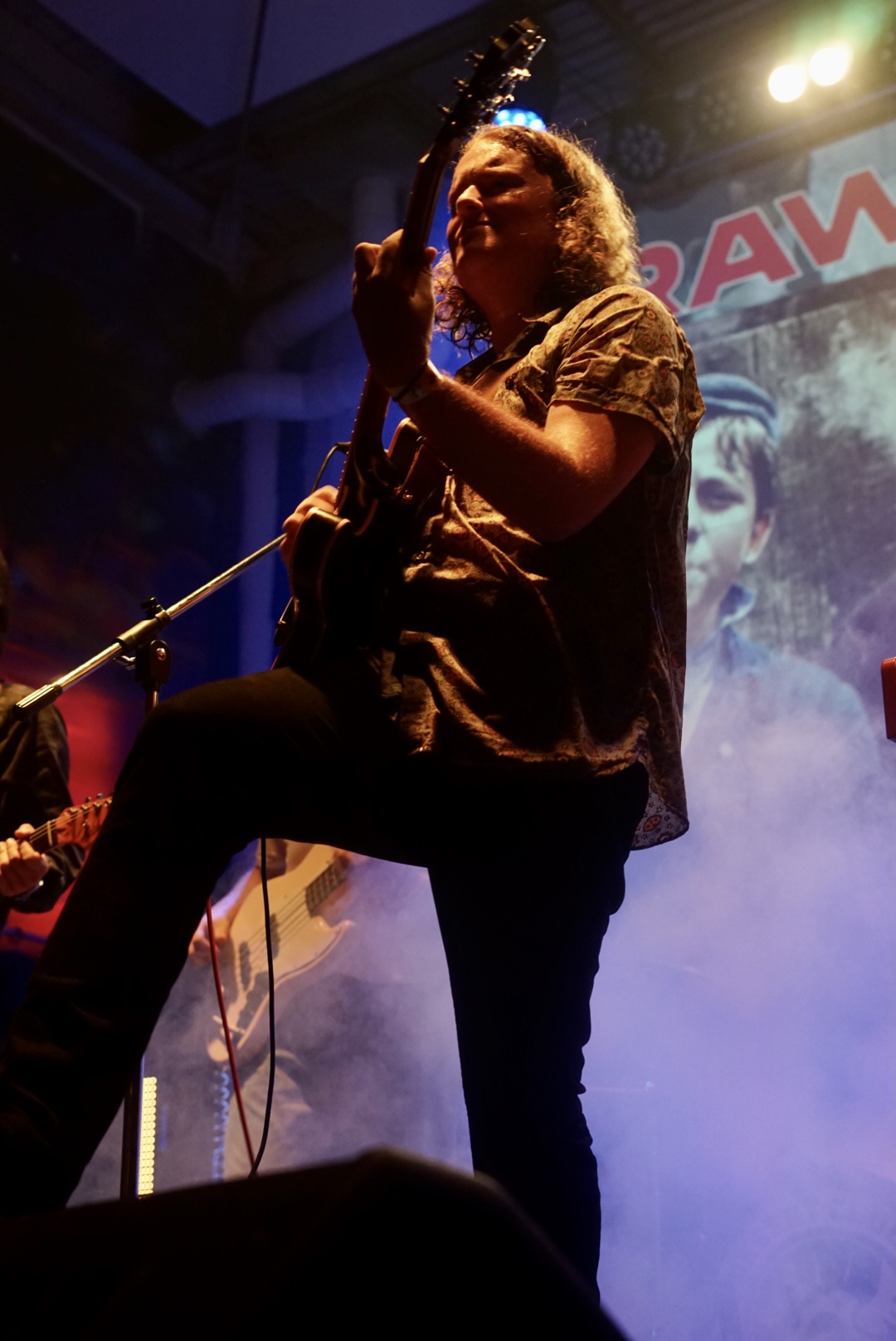 Last Friday night Raw Deep performed an explosive set at Mo's Desert Clubhouse, breaking their 1-year live show hiatus with an unforgettable night of sweating, singing, dancing and drinking- essentially the Gold Coast music scene at its best.
With a crowd full of friends and fans, Raw Deep and supporting band Catchpole put on a night that attendees will be thinking about for a long time. Eased restrictions meant the return of mosh-pits, something gig-goers likely haven't experienced in over a year, and things got hectic in the best way. Good old-fashioned barricade-breaking, sweaty dancing and pushing ensued, and we're certain there were some bruised bodies the next day.
The night started off with Catchpole creating straight magic on stage, heating up the crowd with their irresistible tracks 'Watermelon', 'Vanessa' and even a super groovy cover of 'Can't Get You Out Of My Head' by Kylie Minogue. Their seriously sick alt-rock vibes were the perfect opener, leaving the crowd thirsty for more high-energy music that Raw Deep was set to provide.
RELATED: LIVE REVIEW- CUB SPORT @ THE TIVOLI. READ HERE
The hour intermission between sets gave the crowd plenty of time to rejuvenate and liquor up ahead of Raw Deep's highly-anticipated return to the stage. The band kicked things off with their single 'King Of The World' followed by a brilliant rendition of Drake's 'Hotline Bling' featuring incredible keys, bass and drum solos. Following 'You're Not For Me', the boys then performed their brand new single 'Squeezing My Heart', with lead singer Nathan Lindsay captivating the crowd with the story of heartache.
After a string of their own much-loved tracks, the band then impressed with a cover of Holy Holy's 'True Lovers' and a surprise treat for the crowd with the Catchpole crew hopping on stage to join the boys for a wicked cover of Franz Ferdinand's 'Take Me Out'.
Raw Deep continued to live up to their notoriety as fist-pump inducing musicians, with incredible renditions of all-time bangers 'Reptilia' by The Strokes and '(Baby I've Got You) On My Mind' by Powderfinger. To top the night off the group performed Aussie classic 'In The Summertime' by Thirsty Merc and closed on 'Gold On The Ceiling' by The Black Keys, both of which were clear fan favourites by the thrashing crowd and chorus of voices chiming in.
The combination of Raw Deep's jam-packed setlist, an energetic crowd and the return of moshpits meant this gig at Mo's was one for the history books, and we can't wait to see more from these boys in the future. Chuck on their new track 'Squeezing My Heart' and have a flick through the photos we took on the night to brighten up your mid-week mood.