Live Review: SAFIA @ The Brightside Carpark
The Brightside's carpark was a tightly-huddled sea of SAFIA fans last Friday night. The Canberra trio had teed up secret, non-traditional venues for their 'Make Them Wheels Roll' tour and as frontman Ben Woolner mentioned, it was a risk but it was worth it!
Leading up to the show The Brightside was filled with happy, fun vibes and a huge sense of anticipation for the indie-electro legends. The trio came onto the stage with creepy-cool, Safia-style lighting for dramatic effect. The strobing white lights were reminiscent of a UFO abduction, and the suspenseful, highly theatrical electronic beats and synthesizer matched.
Luckily there were clear skies, and while it was a cold night the crowd had huddled in so tightly for SAFIA you couldn't tell it's nearing winter. The set contained a few new songs for us, that even on first listen had the crowd moving, which is both a testament to SAFIA's talent as well as Ben Woolner's insane stage presence. The frontman had plenty of onstage energy and knew exactly when and how to build the set's hype.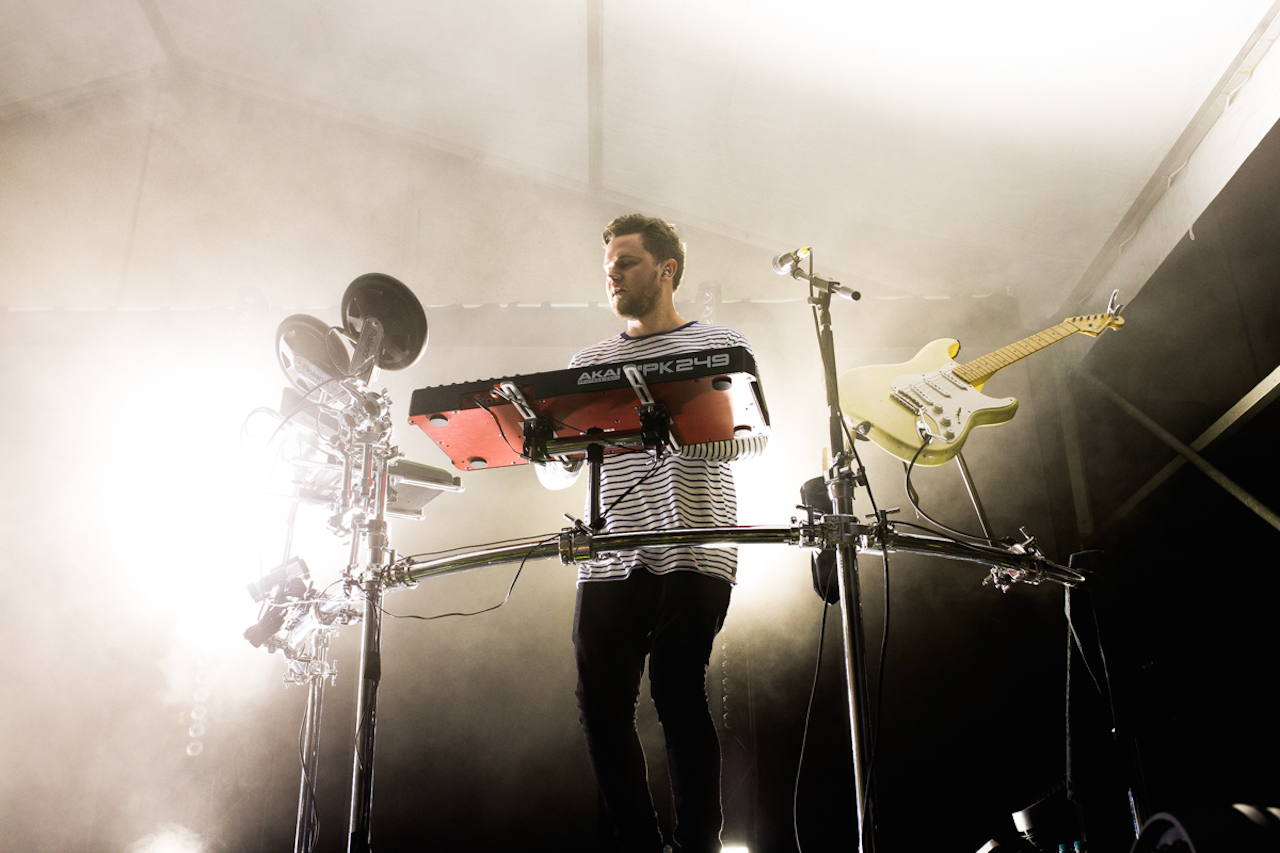 You Are The One and Make Them Wheels Roll were definite winners with the audience. Allowing their sea of fans to take care of the choruses for them, SAFIA rocked out on stage while we all moved as one, completely taken over by the electro-beats.
After throwing a shout out to Anne-Marie for her Like a Version of Listen to Soul, Listen to Blues, they got stuck into it. At this point in the carpark was absolutely packed, everyone was sporting sweat that wasn't their own, and there was the distinct smell of spilled beer. But the classic SAFIA track had everyone swaying energetically and singing those so-catchy lyrics back every time.
Their latest single Make Them Wheels Roll was even better live, the awesome space-like production was matched with bright strobing and dramatic lighting. Woolner's soulful delivery was ace and the audience couldn't help but keep reciting "make them wheels roll".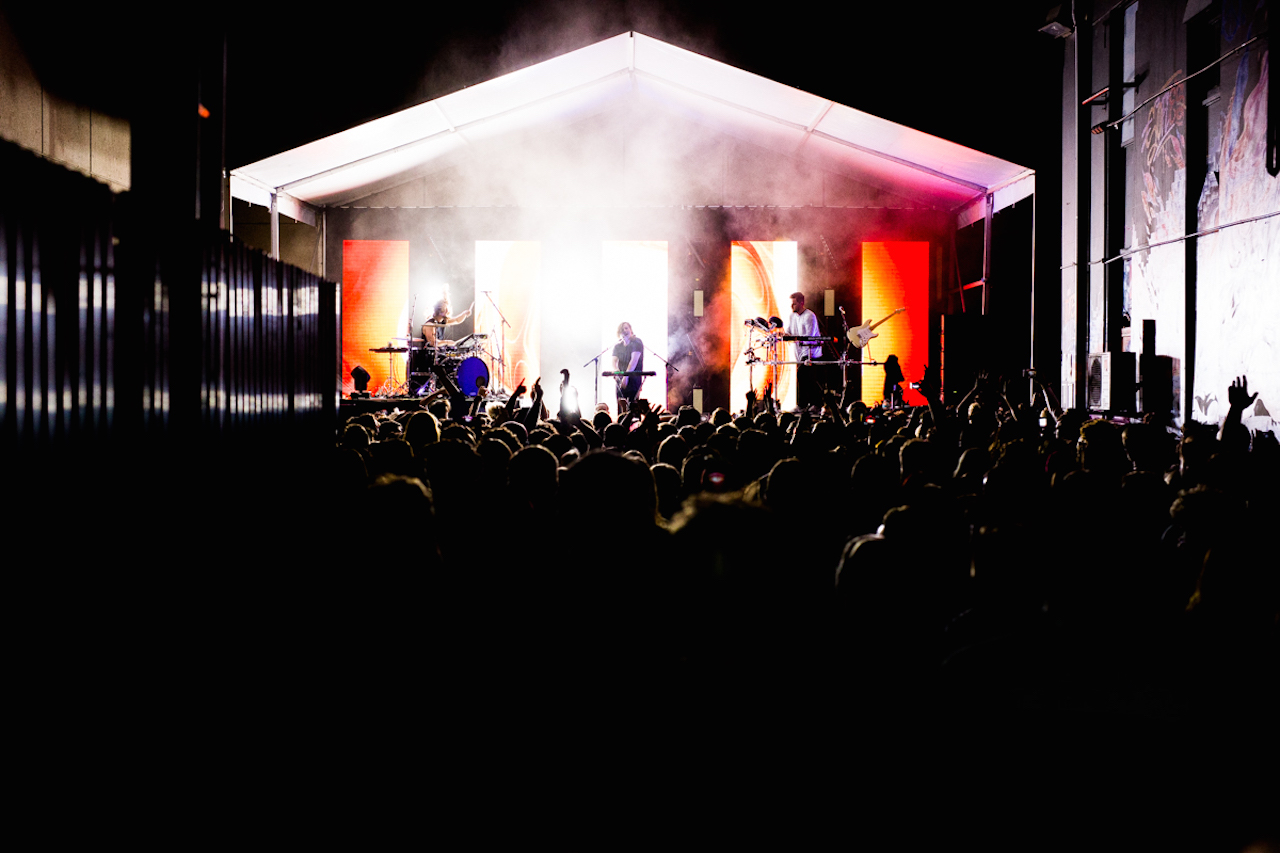 Take Me Over came next, causing everyone to clap and groove along. The crowd was pretty messy at this point with lots of free dancing and shoulder-climbing, everyone was super hyped up and completely infatuated by SAFIA.
With the hype as high as it was, the dramatic tick-tock leading into Counting Sheep thrilled the huddled, sweaty crowd. Counting Sheep seemed to be a pretty big fan favourite, though it's a hard call when every track had the crowd moving just as much as the last.
Announcing Embracing Me as their final song for the night the carpark full of fans grew even tighter as everyone got down to the fun beats and found themselves entranced by Woolner's seriously smooth voice. The chilled out vibe and a sense of euphoria swept through the audience all night and it was obvious that SAFIA had absolutely nailed it. Please come back soon!
Check out our Photo Gallery HERE