Live Review: Splendour In The Grass – Day 2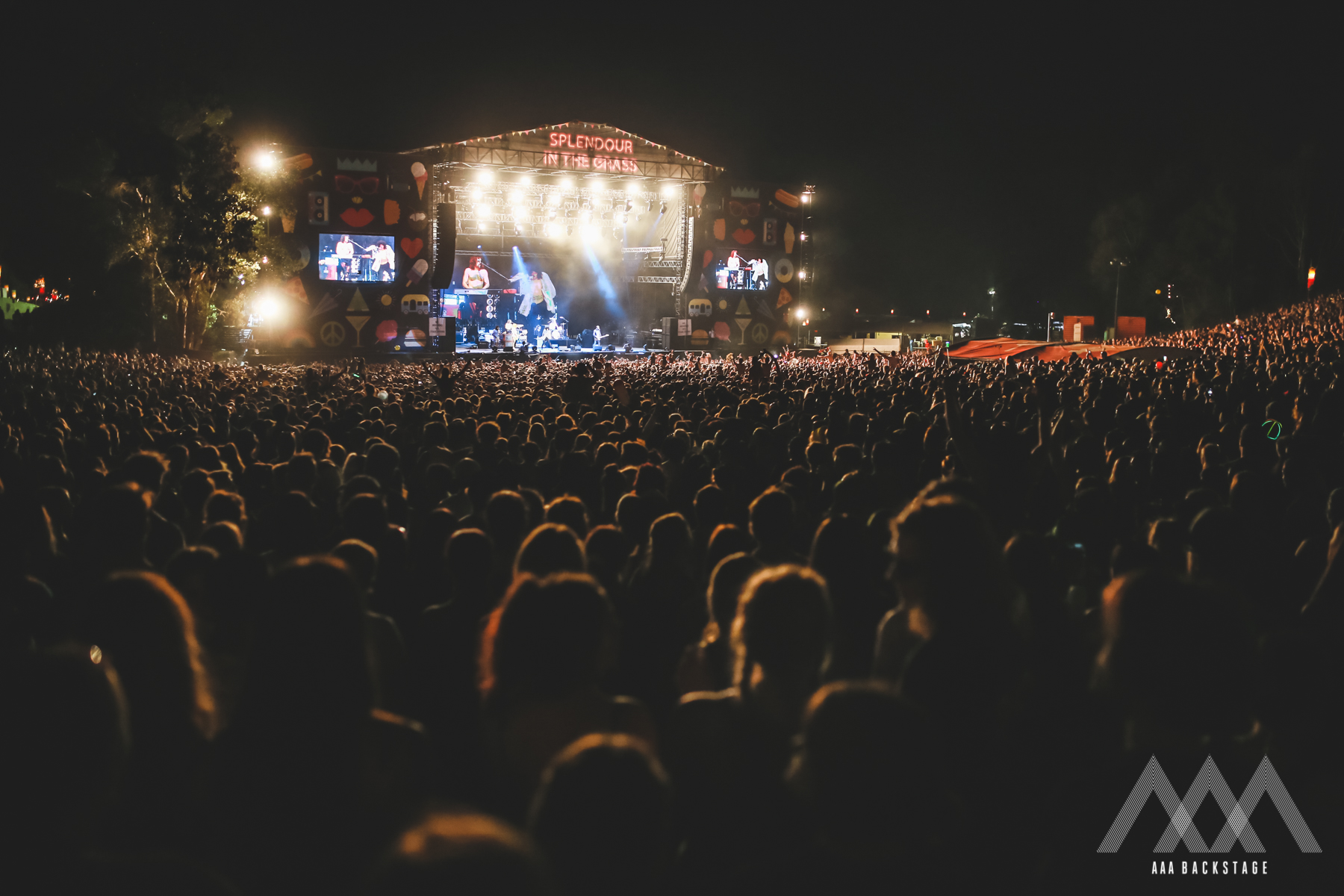 Not all things are fine and dandy when it comes to Splendour In The Grass. Yes, it probably presents one of the best line ups of the year in Oz, but we found many (loveable) faults in the festivities of Day Two. Saturday morning was the best by far, but as night came around Splendour struggled to keep up with the party.
Forget waking up to instant coffee and cereal! We decided to wake up to the musical machine Harts…from backstage! If you kept an eye on our social media you would have caught a glimpse of the Melbourne multi-instrumentalist from behind the scenes. It was a surreal experience to hear the audience relentlessly singing along with Harts (a.k.a Darren Hart) from the other side of the spectrum. He won the audience of with an epic instrumental jam with his drummer, and encouraged a wild chorus in his biggest single Lovers In Bloom.
With a little time to spare we went hunting for my friends back at camp. Unfortunately not sharing all the same music interests with your camping buddies can result in a little compromise in which bands you want to see. In doing so, we unfortunately missed most of one of our favourite bands, Boo Seeka. Jumping into the mosh for their last song, we indulged their single recent Fool. With an alluring groove and catchy lyrics we was left hungry for more and was ready to satisfy with Gang Of Youths hitting up the Amphitheatre…but first, the Carlton Dry Yard Party.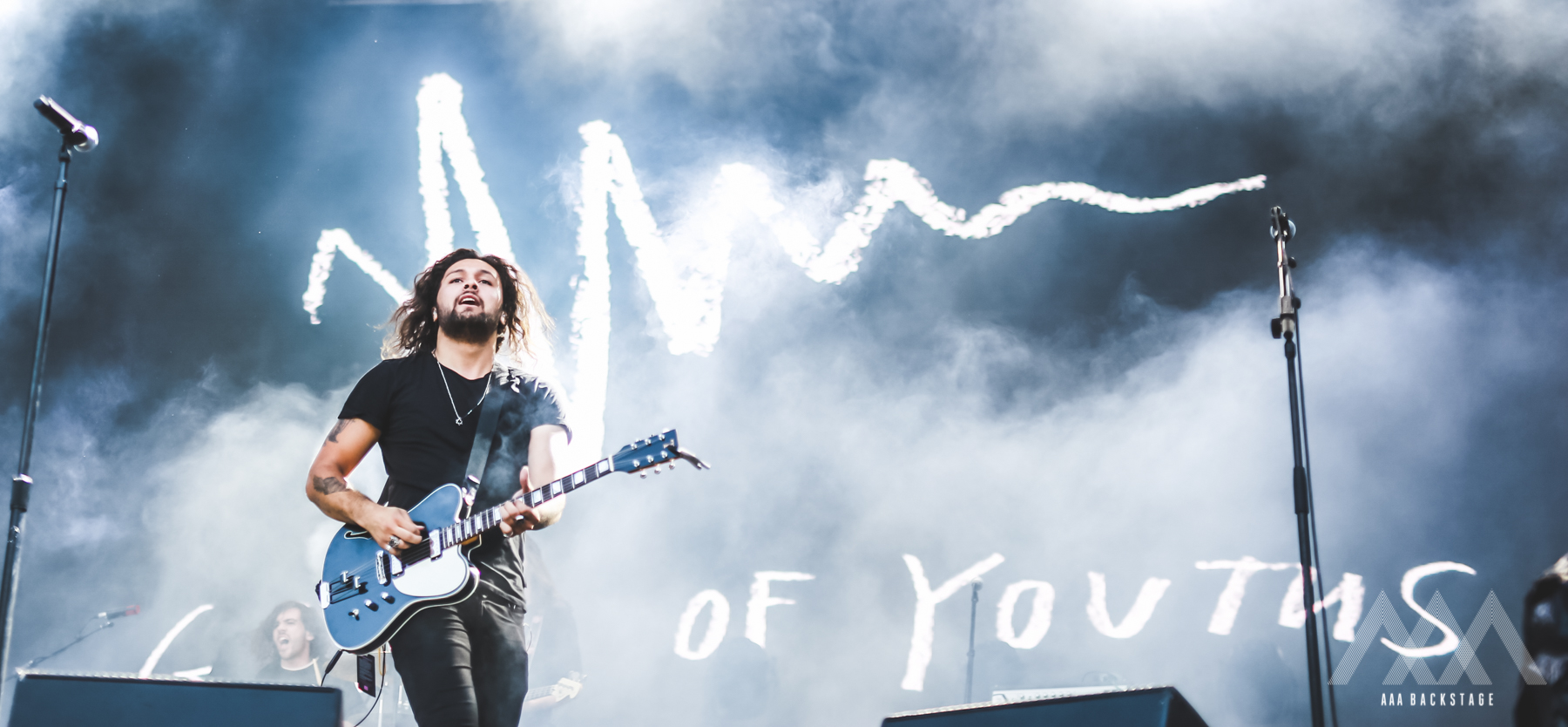 Splendour offered a great range of bars at the festival including the Smirnoff House, Mo'rockin Wine Bar, and the Carlton Dry Yard Party. The Carlton Dry Yard Party was great for sitting around with mates, while watching the Mix Up Stage from a distance on the big screen. Unfortunately, all drinks in the festival costed a pretty penny (Goodbye bank account!).
Known for a thrilling, and sometimes emotional set, we were expecting to experience our Splendour highlight with Gang Of Youths. With a 100 per cent enjoyable album and forthcoming EP at their disposal, the Sydney rockers belted out their best, Restraint & Release, and Magnolia. Musically, the band was great, but frontman Dave Le'aupepe even with his famous dance moves appeared standoffish and even…well…lazy, as he handed responsibility to the crowd to sing a large portion of the words. The sound in the Amphitheatre was awfully quiet on the Saturday night as well, making it difficult to hear Le'aupepe, followed by Dylan Frost, Sticky Fingers' vocalist.
Also from Sydney, Sticky Fingers brought their best game north, the only thing hindering their perfomance being the level of sound. The crowd swayed blissfully in unison to Caress Your Soul, How To Fly, and burst into and emotional uproar for Liquorlip Loaded Gun. To top off their great sounds was Frost's outfit – a big, open leopard print fur coat.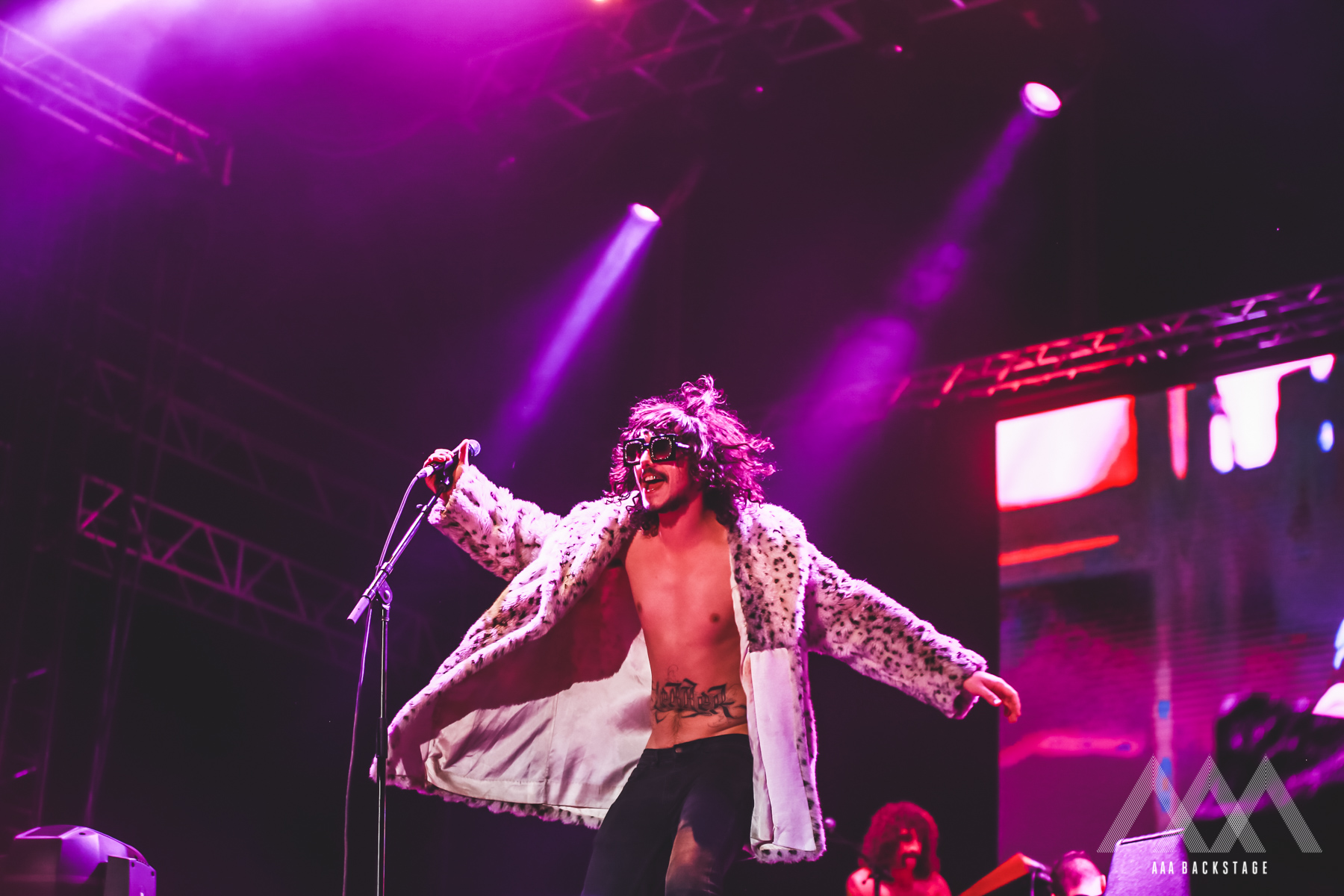 Over at the GW McLennan tent Ball Park Music were taking charge of the party with an overflowing crowd. Body on body, we found myself within the ocean of people for It's Nice To Be Alive, Fence Sitter, and a million more of their other fantastic songs. Highlighting the set was iFly as the crowd embraced the song for all it's worth. As always, the Brisbane outfit put one of the greatest sets of the weekend, even if it was the umpteenth time anyone on the east coast of Oz had seen them.
Disappointment hit with James Vincent McMorrow and his sound technician, as not only we, but many others in the crowd called out for more vocals. As his only show in Australia we were expecting full energy and sound but unfortunately as beautiful as his music was, his vocals weren't loud enough for a lead vocalist and you could barely hear the keys. Even one of his keys players was constantly signally the sound tech to turn her volume up. It was all worth it though for We Don't Eat and his closing song Cavalier. Everything felt like it came together in those moments as he climbed to his falsetto with the ability of no normal human.
For the grand finale of Saturday beneath the GW McLennan Tent was the heaven-sent musical lord, Matt Corby. He serenaded the crowd with his superhuman vocal range in old and new tracks. Although Corby is impressive musically, his performance came off a little disconnected from the crowd, probably because most people were screaming and only sang along to Resolution, Brother, and Monday.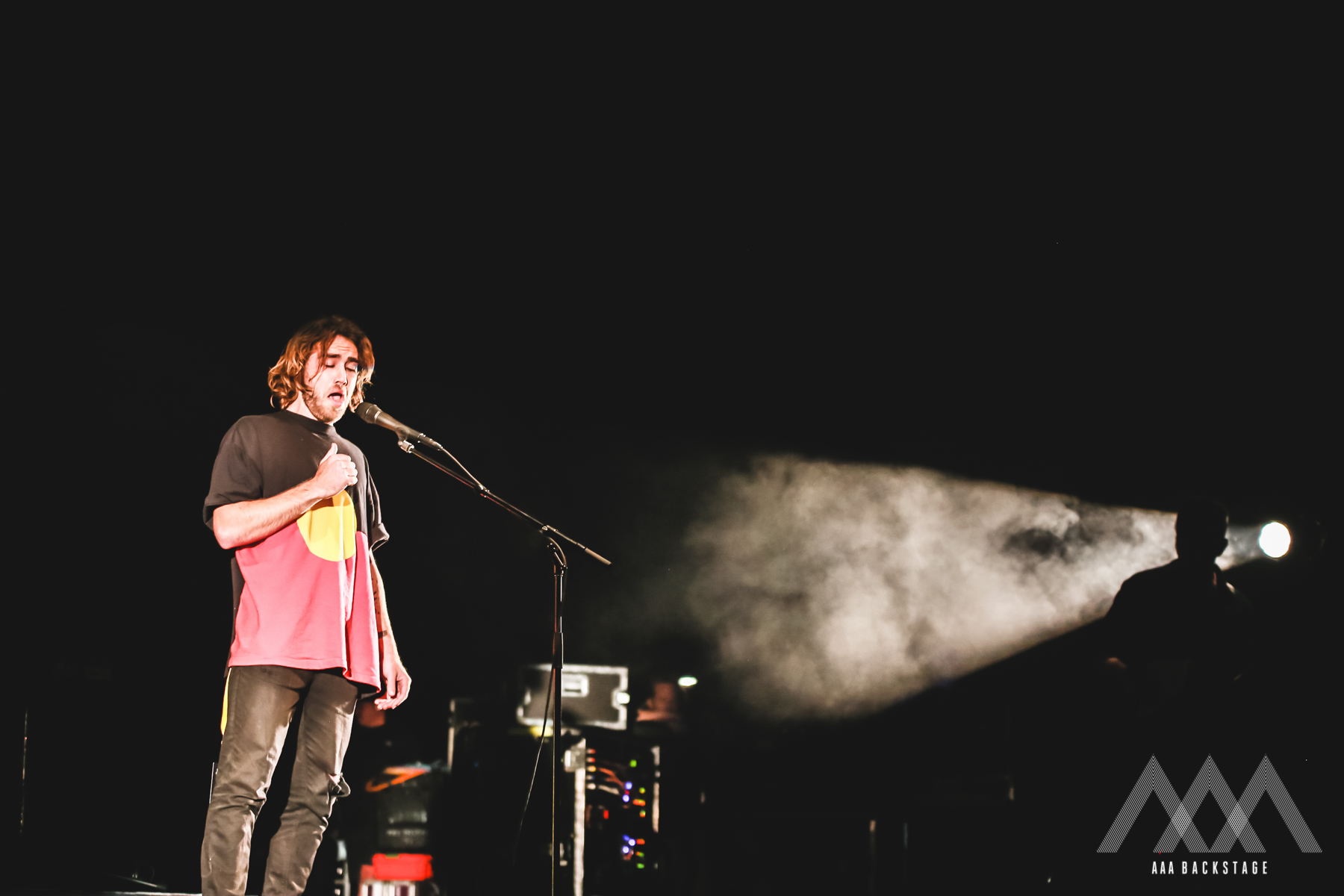 Sooth Lady Wine went to groove town while Belly Side Up was the highlight of the set. Matt Corby will always be an out of world experience, especially when his backing vocalist/pianist Bree Tranter comes in with angelic harmonies, but his Splendour set was disconnected for his crowd.
Turning in for the night, we paced ourselves for Sunday knowing it was going to be the biggest day yet! With Flume, Golden Features, The Internet, and many more, there were nothing but good times ahead!
Check out our full DAY TWO Gallery HERE
If you're liking what you're reading add AAA Backstage on Snapchat [aaa-backstage] and follow us on Instagram [@aaabackstage]