Live Review: The Smith Street Band w/ Luca Brasi @ Max Watts, Brisbane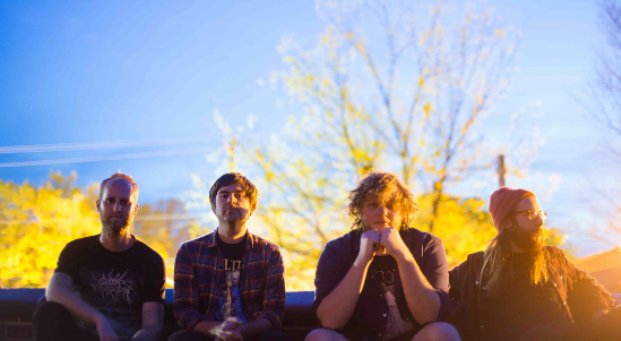 Brisbane's West End was buzzing Saturday night as a sea of black band T-shirts (mostly Bennie's shirts) made it's way to Max Watts. The venue was filled with punk rock happiness and a lot of hype for The Smith Street Band.
Joelistics came on and as Luca Brasi mentioned in a shout-out, he killed it for someone playing support for a completely different genre's audience. He had an awesome stage presence and kept the audience hyped as hell, all the while throwing plenty of political banter.
Luca Brasi were up next and they brought the mood right up. They smashed out a couple of songs before expressing a tonne of appreciation for the audience, the other support acts, and of course The Smith Street Band. The excitement only grew when they played Aeroplane. The catchy and hella-energetic song had the pit moving as one overjoyed unit. They wrapped up their set with Anything Near Conviction and even though we were sad to see them go, they'd well and truly warmed the stage up for The Smith Street Band.
Read our interview with Luca Brasi HERE and our album review HERE
We were all pretty thrilled with the night so far and so our beloved Melbourne 4-piece was definitely going to be the cherry on top of a rad night. Max Watts was buzzing, and playing Party Machine by The Bennies during intermission got us so keen that we were already jumping up and down with excitement (literally) before Smith Street had entered the stage.
Wil Wagner came out and we collectively lost our sh*t as he began a stripped back version of I Love Life. The rest of band came out to join Wagner and the venue grew a thousand times tighter as the instrumentals came in. It felt like the whole venue was helping out with those backing "woah-oh-oh-oh's" and Wagner and the rest of the guys looked totally chuffed already.
Surrey Drive was next on the set list and like most of their tracks from 'Throw me in the River' the crowd sang the song right back. The whole venue was super into it and were of course happy to help out yelling "So why don't you f**k off'".
"Wagner announced Throw Me In The River would be the last song, then laughed that they'd jump off stage and come back in a sec with two last songs."
Two songs in and the crowd was a sweaty sea filled with punk-rock euphoria and so much hype. Playing Ducks Fly Together from their 2013 album 'Don't Fuck With Our Dreams', they took us back to their early punk beginnings as we moshed hard. Wagner smiled out at the crowd as he rode the amazing high of an awesome gig. "Wow there's a lot of you beautiful motherf*ckers out there," he said before getting straight into Surrender.
With a new release set to be coming out in September, we got a sneaky preview with Death to the Lads, which is a track basically about not being a jerk at shows and it was full of Smith Street's punk-rock goodness. It was clear that 'Throw Me In The River' was loved by the audience, with every track off the album receiving cheers of excitement before chanting along. Get High and See No One and I Don't Wanna Die Anymore were stand out favourites.
The Melbourne gents started wrapping up the show with old faves Don't Fuck With Our Dreams and My Little Sinking Ship, which Wagner dedicated to his little sister. Wagner announced Throw Me In The River would be the last song, then laughed that they'd jump off stage and come back in a sec with two last songs.
They came back and thrilled everyone with a cover of Violent Soho's In The Aisle. The crowd got super snug as the band filled our ears with pure rock magic. We all moshed hard while soaking in all the awesomeness/sweat. With one song to go Wagner announced Young Drunk would be precursor to dropping some Kanye to finish the night right. They finished up with the pretty obvious crowd-favourite, and we all sang along and partied hard in celebration of one of the sickest gigs this year.