Live Review: Violent Soho w/ DZ Deathrays & Dune Rats @ The Tivoli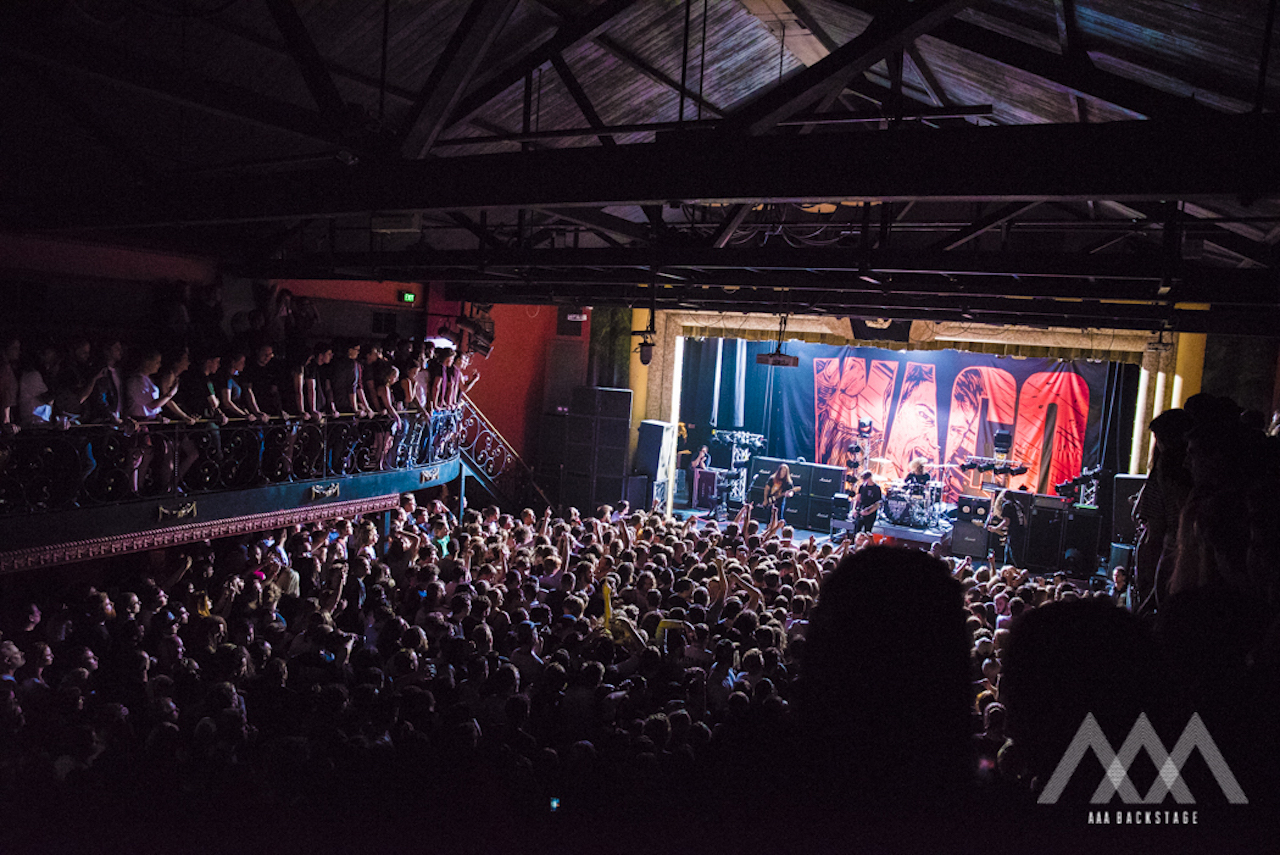 Violent Soho smashed The Tivoli last Tuesday with best mates and fellow Brissie alt-rock pillars Dune Rats and DZ Deathrays to start their completely sold out 'Waco' album tour with a bang.
Dune Rats started the party with an especially passionate rendition of crowd favourite and instant mosh pit starter Dalai Lama Big Banana Marijuana. 'Dunies then ripped through their hectic, fast paced (and probably drug induced) set including hits such as the manic Red Light/Green Light and singalong favourite Fuck It!  The stoner trio ended things on a high with new single Bullshit which seemed to already have earned its place among 'Dunies Greatest Hits despite being released only a few days earlier.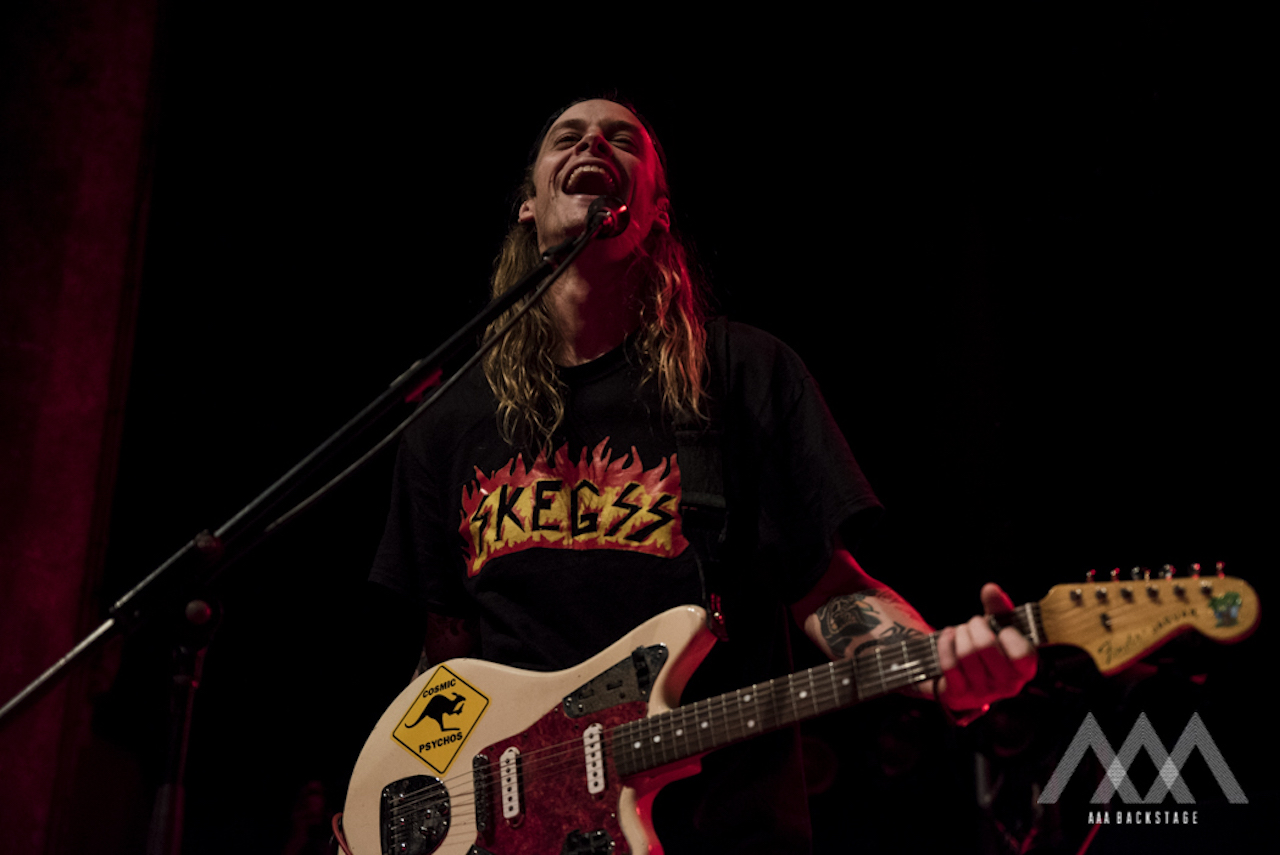 Up next was DZ Deathrays, who had the arduous challenge of matching their mates Dune Rat's frantic set. Thanks to a now capacity 'Tivoli, this was no trouble for the rowdy hard rock trio. DZ got the mosh pit pumping to classics Cops Capacity and The Mess Up, displaying plenty of impressive guitar shreddery. Rounding off a pumping set with a barnstorming rendition of Gina Works at Hearts and their latest single Blood On My Leather.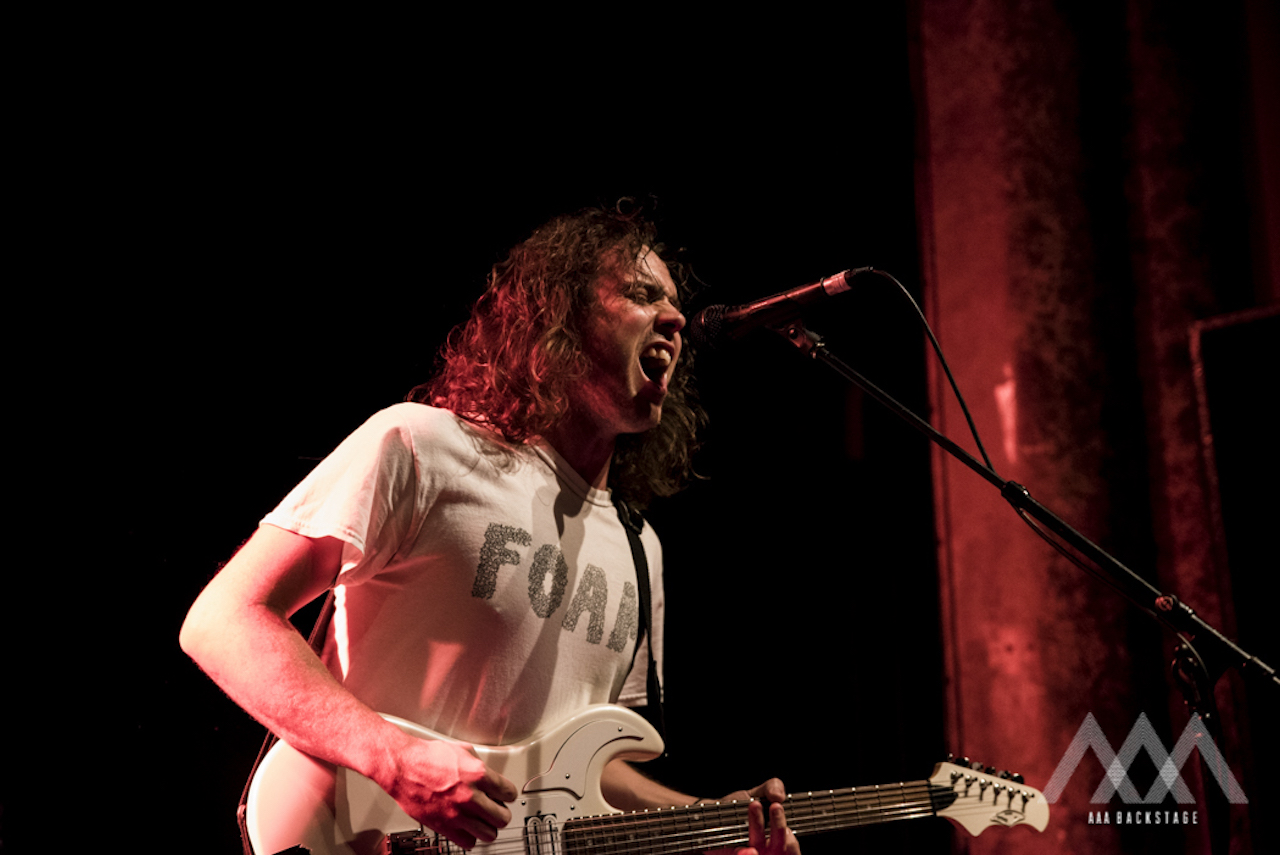 The anticipation for Violent Soho was contagious as a hanging sheet covered up the stage. The lights dimmed and the opening guitar riff to How To Taste sent the crowd into hysteria. The curtains dropped revealing the home grown headliners in their full glory.
Violent Soho's stage presence is unmatched and creates a unique connection with the equally insane crowd participation. Mansfield's finest punched through their third studio album 'Waco' in style, ripping through tracks such as Slow Wave and Evergreen as if they had been playing them live for years. The moshpit was nothing short of insanity as the crowd moved up and down like a human wave pool.
The highlight of the night came with the 2015 triple j Hottest #15 entry Like Soda. The crowd hung on every word Luke Boerdam screamed into the mic and sung it back as if it was their last night on earth. Second 'Waco' single Viceroy made The Tivoli shake violently and was most probably the cause for many a bloody nose. The crowd was so rowdy that fans resorted to hanging from the light fixtures to score a good view (seriously this actually happened).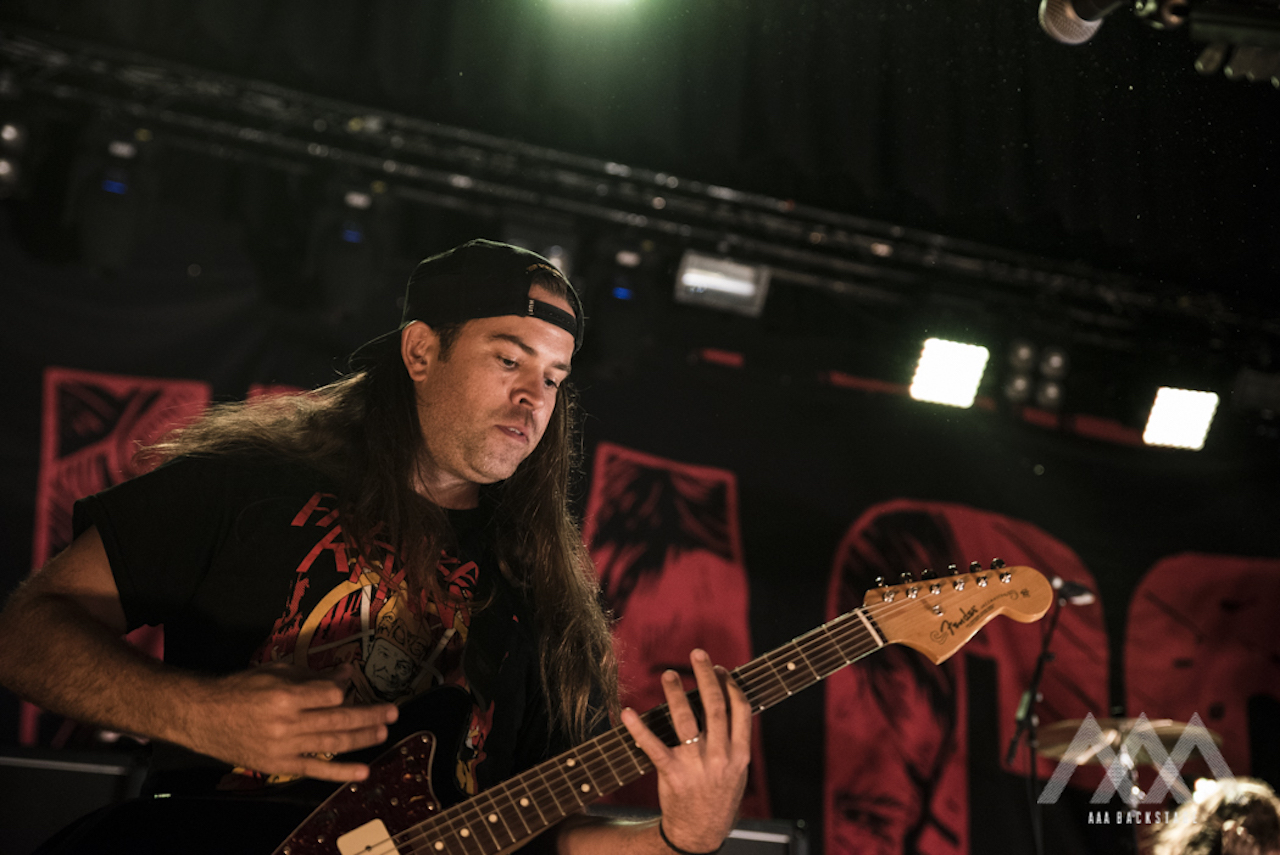 Even though it the 'Waco' tour there was a plethora of golden oldies. 'Hungry Ghost' tracks Covered in Chrome, Saramona Said, In The Aisle, Dope Calypso, and OK Cathedral all made an appearance. Son of Sam from Violent Soho's 2010 self-titled album was also a welcomed addition for die hard soho fans. Personally, more focus on 'Waco' would have been preferred, it is the 'Waco' tour after all…
The best thing about Violent Soho live experience is how genuine the performance is. There is no gimmicks, no special effects, no technological aids, just four mates with guitars pouring everything they have into their performance. Violent Soho are a live band first and foremost, you can't get the full Soho experience just from their recordings.
Check out our Photo Gallery HERE