Dune Rats' Asking For A Hug In New Single "Bullshit"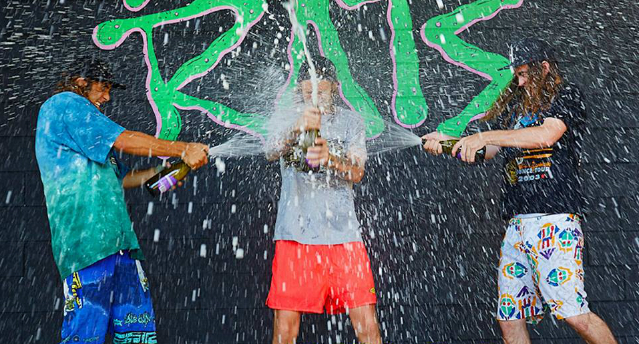 After being in the stoner wilderness for two years, Dune Rats have returned with their new single Bullshit just in time for their national tour with Violent Soho and DZ Deathrays.
The single continues to blast their beloved garage punk sounds and larrikin lyrics, with the first line of the song setting the scene,"Everything you say is bullshit". Deep chugging bass, jumping crunchy guitar, and busy drumming means Bullshit gives you the energy to get out of the house and get freakin' wild with your mates, or get "a little messed up".
The track is produced by FIDLAR frontman Zac Carper, who 'Dunies toured with across the 'states and Canada last year, and is an ode to all things Dune Rats hold dear: music, good times, touring, parties, fun people, and absolutely no bullshit.
Bullshit is out now and if you haven't got tickets for their tour with Violent Soho and DZ Death Rays too late, they've completely sold out!
Read our interview with Violent Soho HERE and our interview with FIDLAR HERE