SHOWS ADDED: HELL F*CK YEAH! Violent Soho Touring w/ Dunnies & DZ Deathrays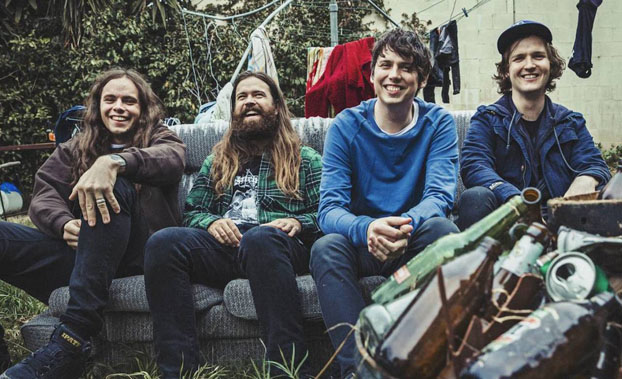 Brisbane's favourite hard rockers Violent Soho have announced their national tour in support of upcoming album 'WACO'. With DZ Deathrays and Dune Rats announced as supports for the group on tour, each show on the tour is set to be….well rowdy as f*ck!
Violent Soho have been going from strength to strength ever since the release of their sophomore album 'Hungry Ghost',  which the band's immense popularity seeing their only single of 2015 Like Soda coming in at #15 in triple j's Hottest 100.
DZ Deathrays are on the bill for the upcoming regional music festival Groovin The Moo and recently released the music video for new single Blood On My Leather. Brisbane's most loveable stoners Dune Rats are also on the bill for Party in the Park in March.
Violent Soho's fourth studio album "WACO" is set for release on Friday 18 March.
Violent Soho 'WACO' Tour w/ Dune Rats & DZ Death Rays
Tuesday, 10th May – NEW SHOW
The Tivoli, Brisbane
Wednesday, 11th May – SOLD OUT
The Tivoli, Brisbane

Friday, 13th May – SOLD OUT
The Tivoli, Brisbane
Saturday, 14th May – SOLD OUT
Forum Theatre, Melbourne
Sunday, 15th May – SOLD OUT
Forum Theatre, Melbourne
Monday, 16th May – NEW SHOW
Forum Theatre, Melbourne
Thursday, 19th May
Thebarton Theatre, Adelaide
Friday, 20th May
Metro City, Perth
Thursday, 26th May – NEW SHOW
Enmore Theatre, Sydney Violent Soho
Friday, 27th May
Enmore Theatre, Sydney
Get tickets HERE
Get Tickets HERE