Local Gems Ivey Drop Fresh Banger 'Midnight'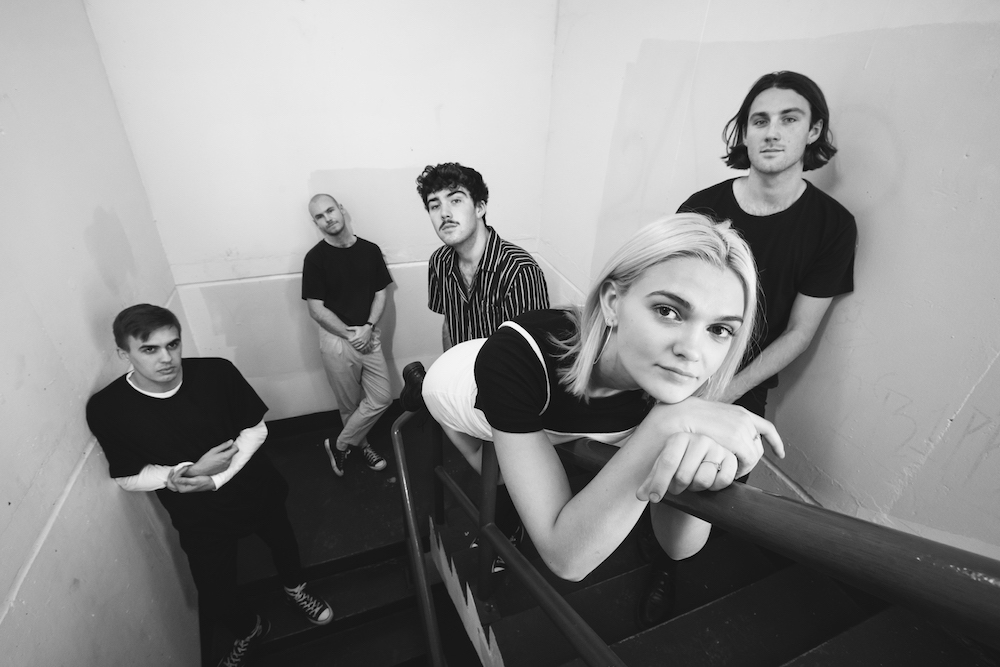 Gold Coast treasures Ivey are back at it again, yesterday delivering another youthful dancefloor anthem with their new single 'Midnight'.
The rising indie-pop group have been playing music together for years, and their dedication to perfecting their craft is evidently paying off. They've recently played a sold-out headline show at iconic Brisbane venue The Foundry, live sets at Falls Festival Byron Bay, The Drop Festival and Bigsound and a string of supports for Aussie heavy-hitters such as Lime Cordiale, Ocean Alley and Ruby Fields. Pair these achievements with their growing collection of strong single releases, several award nominations and nearly 2 million streams on Spotify, and it's clear to see that Ivey are a band destined for big things.
In 'Midnight' the band paint a mesmerising portrait of the intense and exhilarating emotions surrounding young love, offering an escape into a sweeter space the moment you press play. The single features some serious synth magic, saucy lyrics and captivating guitar riffs and drums- a combination that creates a high-energy track that simply demands to be danced to.
RELATED: TIA GOSTELOW DELIVERS BURST OF JOY WITH NEW TRACK 'RUSH'. READ HERE
With a 'heart-on-your-sleeve' attitude, Ivey write about the themes of love, sex, and the mind, a focus that is perfectly reflected in this latest single. They explain 'Midnight' is "a song for those late nights and intimate times we share. It is about letting go and giving in to that moment but holding on to the memories we have created."
The band once again worked with prolific producer Konstantin Kersting (Tones & I, Mallrat, The Jungle Giants) to craft this radiant tune that serves as a delicious teaser to the EP that they've just finished recording.
Check out 'Midnight' now and be sure to keep an eye on these GC darlings for the imminent EP release, livestream shows and other exciting content!