Meredith Music Festival Announces 2018 Lineup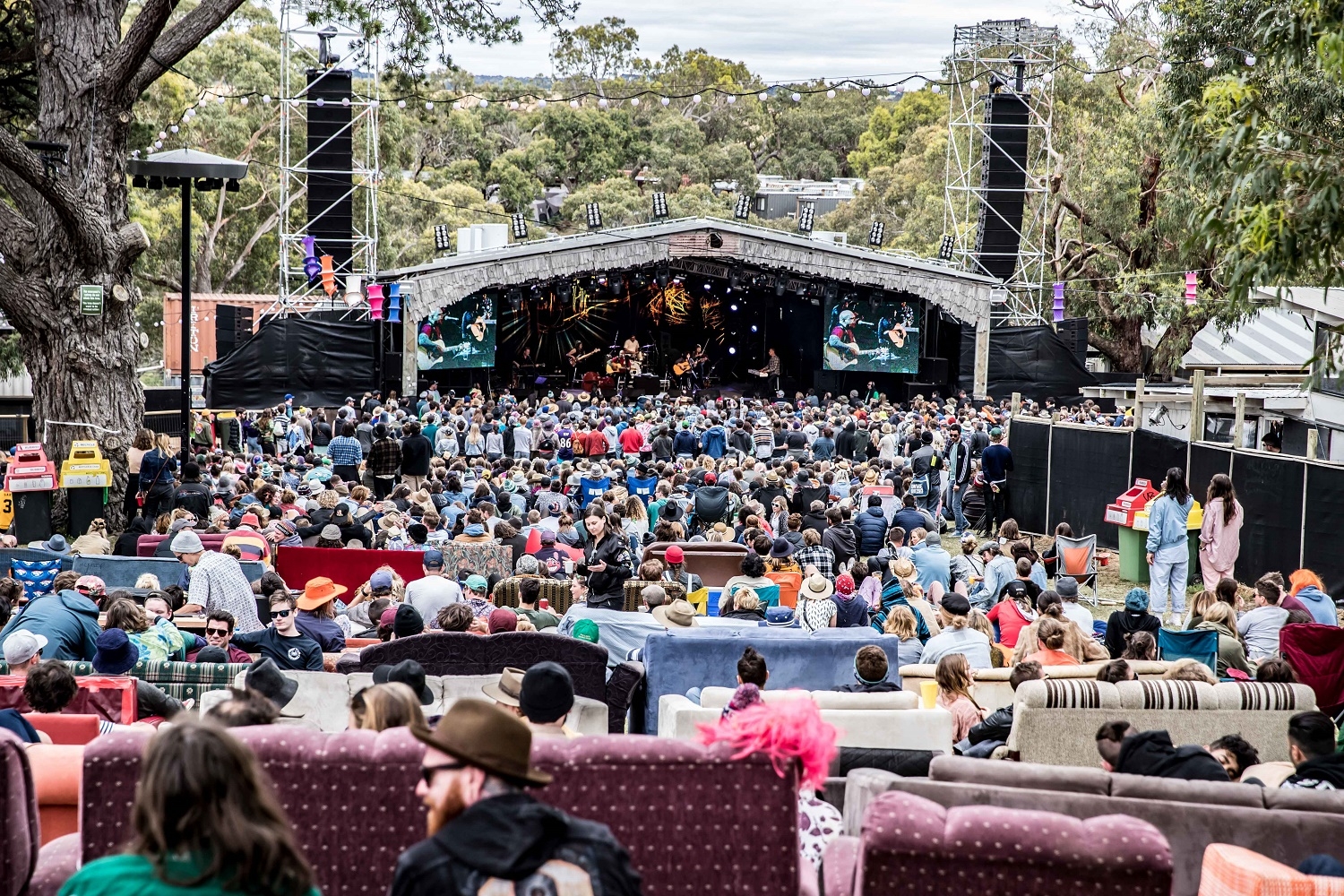 Update 08/11 3.05pm: Arriving fashionably late to the party, the final acts for Meredith Music Festival 2018. Australian tastemakers such as Genesis Owusu, Sui Zhen, Clypso and more have been added to the bill. Also, as tradition, tickets have entirely sold out.
Original Story: Known for bringing out the best and most legendary musical acts of our time, Aunty Meredith's Meredith Music Festival has to be one of the country's best music festivals. For its 2018 edition—the 28th festival in its historic lineage—the lineup is bigger than ever.
So, who's playing the ultimate 3-day, 2-night, 4D cascading audio-visual rollercoaster? The Breeders make their Australian return alongside Billy Bragg, Panda Bear—who's coming to Australia for the very first time outside of playing with Animal Collective—The Presets, Sampa The Great, Time For Dreams, Laura Jean, Roza Terenzi, Montero and many, many more.
Meredith Music Festival returns between Friday 7 December and Sunday 9 December.
After 28 years, Meredith Music Festival still remains on top with its BYO policy and no commercial sponsorships. Additionally, the no dickhead policy remains intact since the early '90s. Meredith Music Festival's infamous Supernaturalest Amphitheatre on Earth has to be one of the most iconic spots ever for musicians and punters alike to congregate.
As always, the best, and only, way to secure a ticket is through the ballot. Sign up now HERE. See the amazing, full lineup below.
Meredith Music Festival 2018 Lineup Announcement
Genesis Owusu
Sui Zhen
Little Ugly Girls
Clypso
Shrimpwitch
joining…
The Breeders
Billy Bragg
The Presets
Yaeji
Sampa The Great
Panda Bear
The Founding Father of House Lil Louis
Laura Jean
Pond
DJ Jnett
Mambali
Montero
Nadia Rose
The Aints!
The Pharcyde
Mildlife
Mental As Anything
Roza Terenzi
The Native Cats
Mim Suleiman
Tourist Kid
Time For Dreams
Zeitgeist Freedom Energy Exchange
DJ Lady Erica
Scott & Charlene's Wedding
The Seven Ups