Montrell Flirt With Temptation In Their Latest Single 'Simpler In The Dark'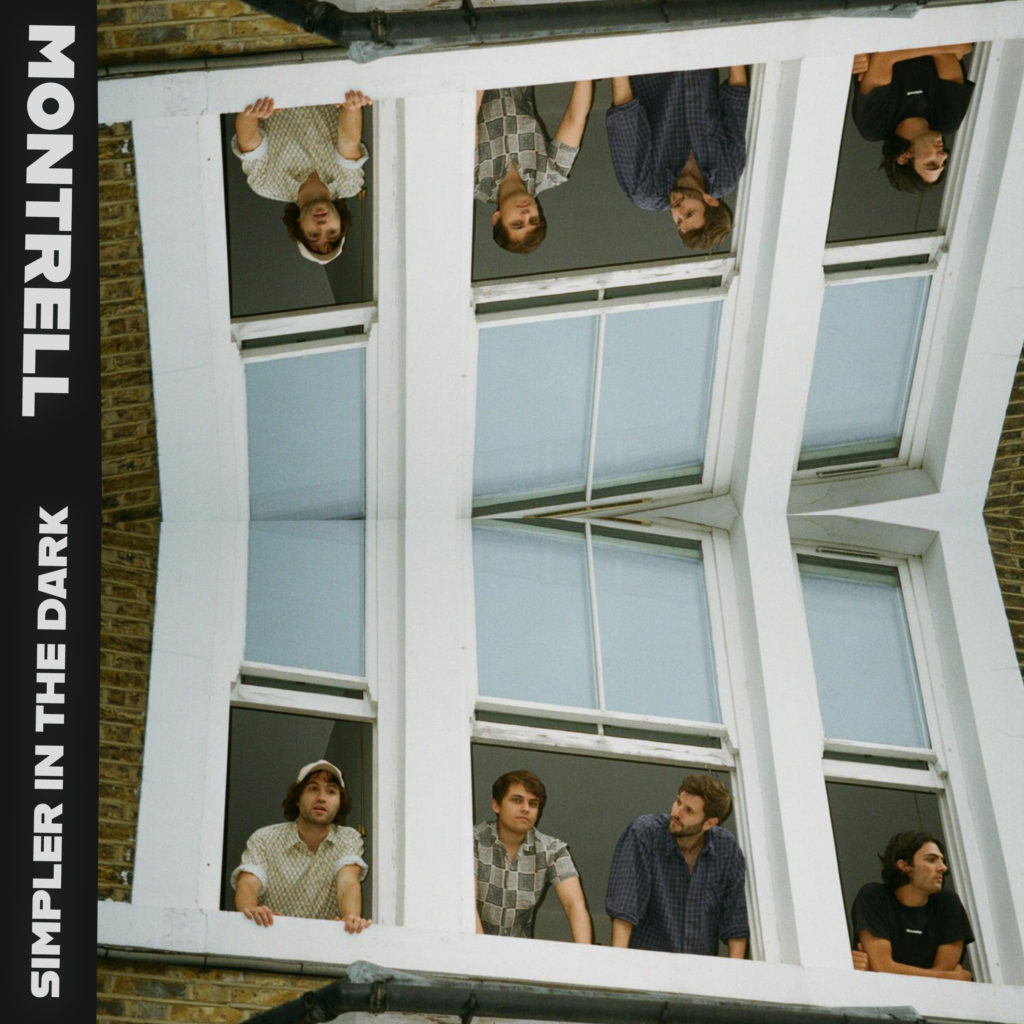 UK Indie-rockers Montrell recently released the seemingly innocuous track 'Simpler In The Dark' aptly built for easy-listening- but there are dark lyrical undertones swirling beneath the surface.
The band released the 'Lemon' EP in 2019 and have since signed with publisher Wixen (Black Keys/Neil Young) in February 2020. With an EP coming soon, these guys have been releasing sneak peek 'lockdown' tracks throughout the last year. While 'Magnets' and 'Simpler In The Dark' address heavier issues like obsession, addiction and temptation, the boys have promised that later tracks in the EP explore the way to heal from these things, offering a kind of redemption and way forward.
RELATED: MILKPUNCH MAKE A MAGICAL RETURN WITH NEW SINGLE 'CAST ME A SPELL'. READ HERE
An honest document of unwanted feelings, 'Simpler In The Dark' is an expression of emotional turmoil hidden amongst a sweet arrangement. Light melodies and soft folk/power-pop influences provide the perfect juxtaposition to the lyrical content, soothing the listener and distracting them from the heavy meaning.
Of 'Simpler In The Dark' Jonny P Taylor (lead vocals, guitar) said, "I guess I can't escape the fact that it's about the desire to sleep with other people when you're in a relationship, and the moral dilemma that follows that urge. Although I didn't write it with the intention of it being a song to relate to, I'm sure everyone has experienced this in some form or another. Having written it as a solo artist I always envisaged releasing it with a band – you can hide behind a band. It was four years ago, so having come to terms with what it means to me, I'm now just really happy to share the song with our listeners."
We'd recommend popping this track on with a glass of wine in hand while mulling over your own conflicted emotions. 'Simpler In The Dark' is out everywhere, now.