Mountain Sounds Festival 2019 Announces Biggest Lineup Ever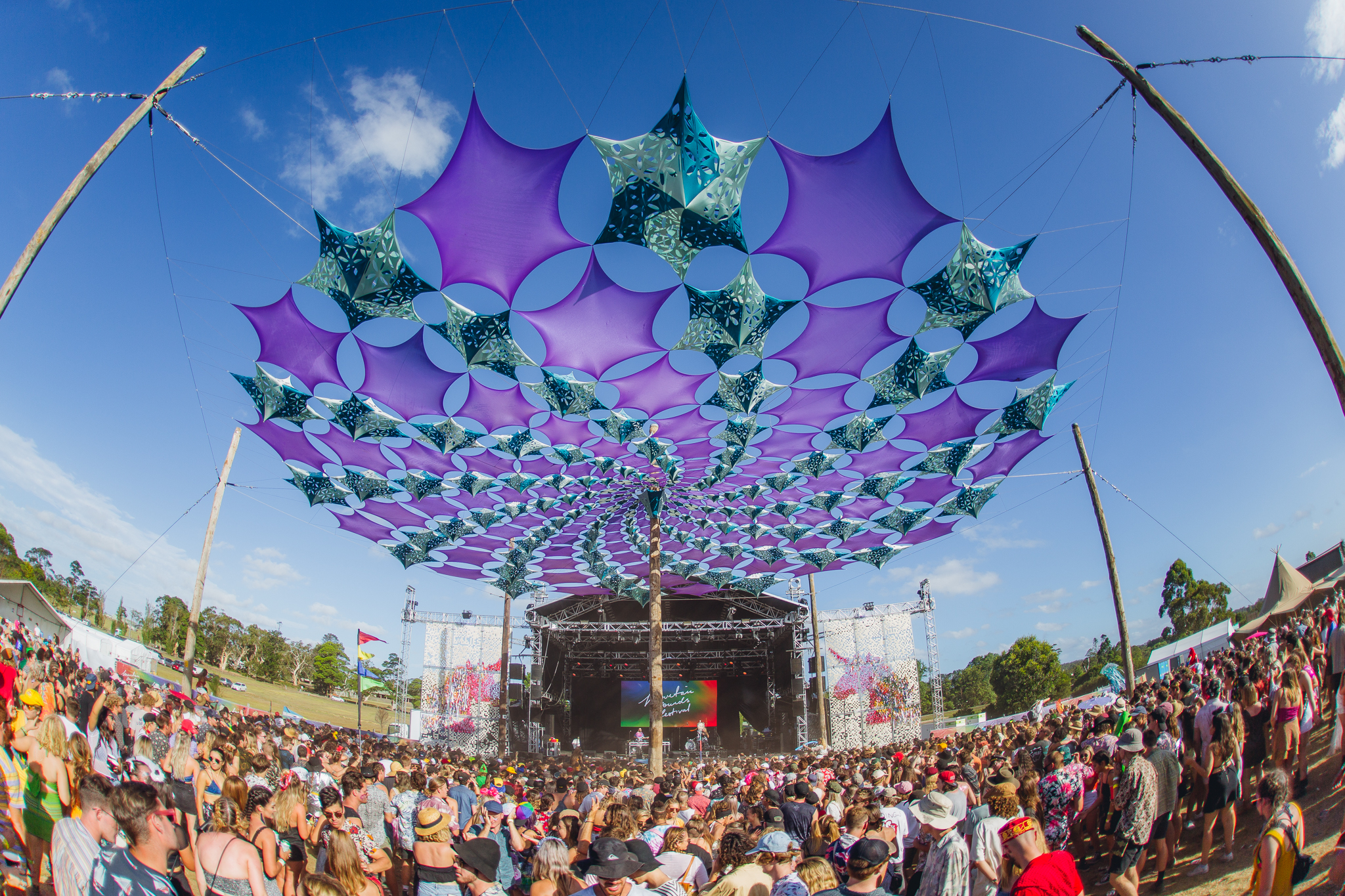 Update 11.05am 09/02: It seems the festival market in NSW is more dire than we anticipated as organisers for Mountain Sounds Festival have announced its cancellation one week from its start date. The news comes after rumours reported by The Industry Observer that the festival would announce its cancellation as early as this Monday coming.
A few days ago, Mountain Sounds Festival also announced downsizing measures to save on licensing costs—resulting an entire stage and multiple acts being removed from the bill. In a statement on the festival's official Facebook, they continue:
"…further conditions and financial obligations were imposed on the festival, which were impossible to meet […] Our submissions were consistent with last year's operation, yet this year authorities seemed adamant to penalise us on technicalities and clerical errors. It was strongly indicated to us that we were not going to be granted the necessary approvals required for the 2019 event to proceed next weekend. The combination of excessive costs, additional licensing conditions and the enforcement of a stricter timeline left us no option but to cancel the event."
Original Story: As each year goes by, it's maddening just how much bigger Mountain Sounds Festival continues to get. The multi-day camping festival in the Central Coast has announced its giant lineup for 2019 and it does not disappoint.
Leading the bunch is Australia heartthrobs, Angus & Julia Stone along with Courtney Barnett and What So Not. With three headliners spread across two days, there's still so much more action happening. That's without mentioning Thundamentals, Middle Kids, Slumberjack, Rolling Blackout Coastal Fever, Stella Donnelly, Kwame and literally so many more.
The festival has big UK influence with Yungblud, Nothing But Thieves and Riton & Kah-Lo all performing. That's it for internationals, but the festival still boasts and incredible slew of locals and Australian talent—ranging from guitar slinging rock to deep bass grooves.
RELATED: Read our review from last year's Mountain Sounds Festival HERE.
Mountain Sounds Festival hits Mount Penang Gardens on the Central Coast on Friday 15 and Saturday 16 February. There will also be a Thursday night pre-party for all campers (falling on Valentines Day next year), fancy dress on the Friday and the breakfast boogie, plus loads more.
Tickets will not last long. Pre-sale registration now open HERE. For everyone else, general admission is on sale to the public at 9.00am Tuesday 9 October.
Mountain Sounds Festival 2019 Lineup Announcement
Angus & Julia Stone
What So Not
Courtney Barnett
Thundamentals
Nothing But Thieves
Skegss
Slumberjack
Middle Kids
Yungblud
Rolling Blackout Coastal Fever
Riton & Kah-Lo
Late Nite Tuff Guy
Stella Donnelly
Benson
Ruby Fields
Kwame
Kira Puru
Human Movement
These New South Wales
Dumb Punts
Made In Paris
DJ HMC
TOTTY
Moaning Lisa
POOLCLVB
Robbie Lowe
Conspiracy Crew
VOIID
Bass RQ
Brad King
Bronx & Charlie Cripps
Cabal DJ's
Cosmic Ken
Crocodyls
Cry Club
David Bangma
Fritz
Georgia June
Good Pash
Grace Turner
Hamish Robertson & Spo
Hayden Shepherd
Jack Deane
James Hopping
Jimmi Polar
Jimmy Galvin
Joseph Raymond
Johnny Hunter
Little Quirks
LOZD
Mady Mooda
Matt Meler
Monday Morning
Pacific Avenue
Pamadelic
Pussy In The Dark
Rachel Maria Cox
Rad Dan
Sad Grrrls Dj's
Sam Kirk
Savillian & Rūku
Scabz
Seany P
Snillum
Seaside
Sox N Slides
Stoive
Sur Select
Taya
The Moving Stills
The Waxfinz
The Womb Lordz
Tilldawn
Trouble in Paradise
Wales
What If
William Collard & Josh Gapes