MUNNYCAT Assault Your Senses On 'Go-Go A-Go-Go'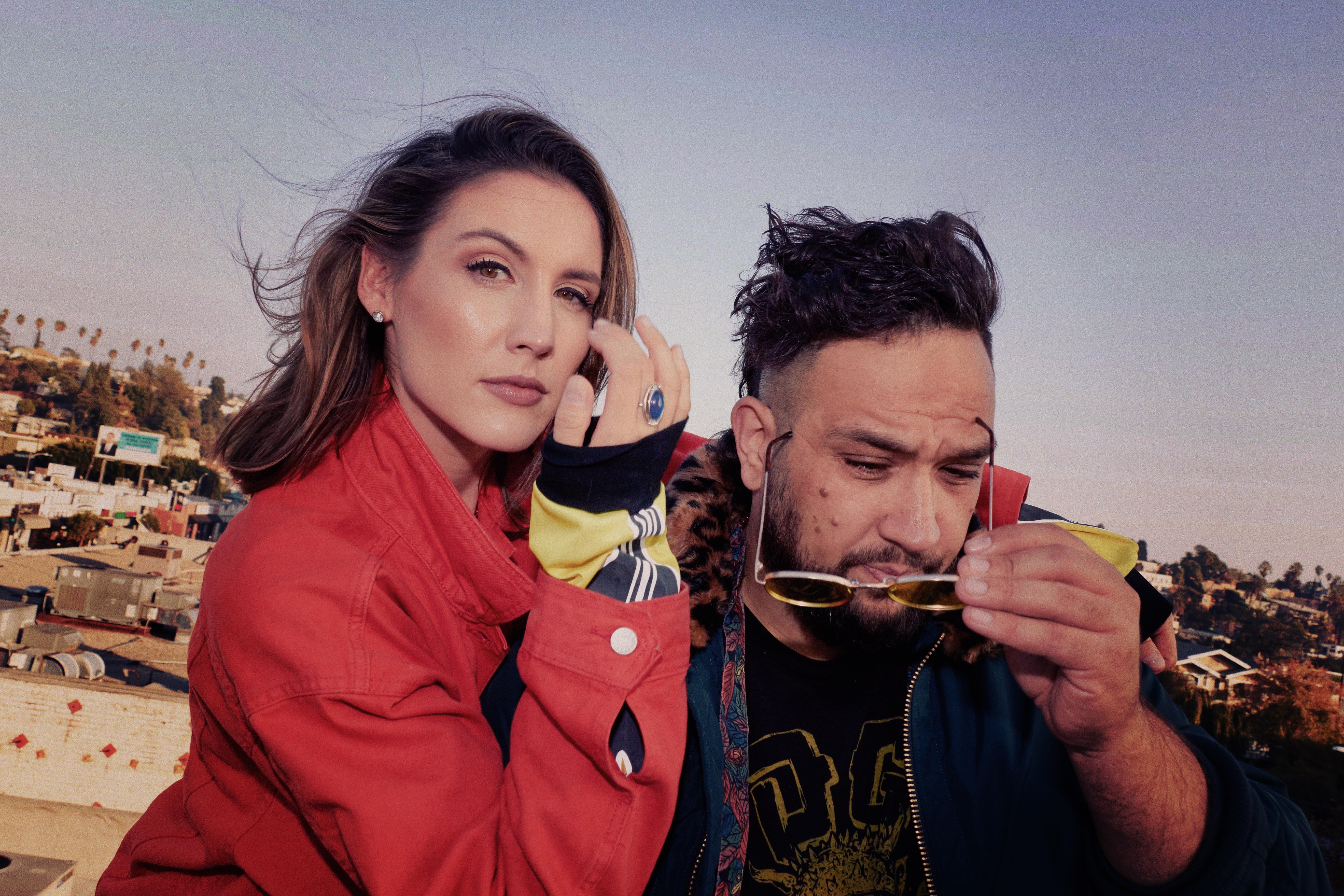 MUNNYCAT are equal part overwhelming and inventive in their brash, noise-pop delivery. Go-Go A-Go-Go is a driving and exhilarating track that becomes more open and alive the more you listen to it.
MUNNYCAT are what Sleigh Bells are to rock music—it's vivacious, lively and noisey all at once. Their clattering of sounds cuts through the mix like a knife through butter and it's a thrilling, though exhaustive, ride. Their hip-hop undercurrents are smeared against a pulsating pop force. Overall, it's the contrast from the vibrant pop vocals against the maelstrom of jackhammer riffs clipped from beats, hip-hop and electro
RELATED: Get some more noise in your ears with Tesla Cøils' latest HERE.
With a no holds barred approach to music creation, MUNNYCAT say they work better when they embrace the left-field influences and let it run wild.
"It was almost a dare, but we wanted to see if we could take some groovy, surfy, bossa nova type shit and turn it into an over-the-top MUNNYCAT song," explained MUNNYCAT.
For the uninitiated, and to have a proper outlook on just how widely known MUNNYCAT's sensory assaulting music has stretched, they've successfully synced their tunes to more than 100 commercials worldwide including Fenty Beauty, eBay, Google, and Target.
Stream Go-Go A-Go-Go below.