Munro Melano Walks Us Through His Self Titled Masterpiece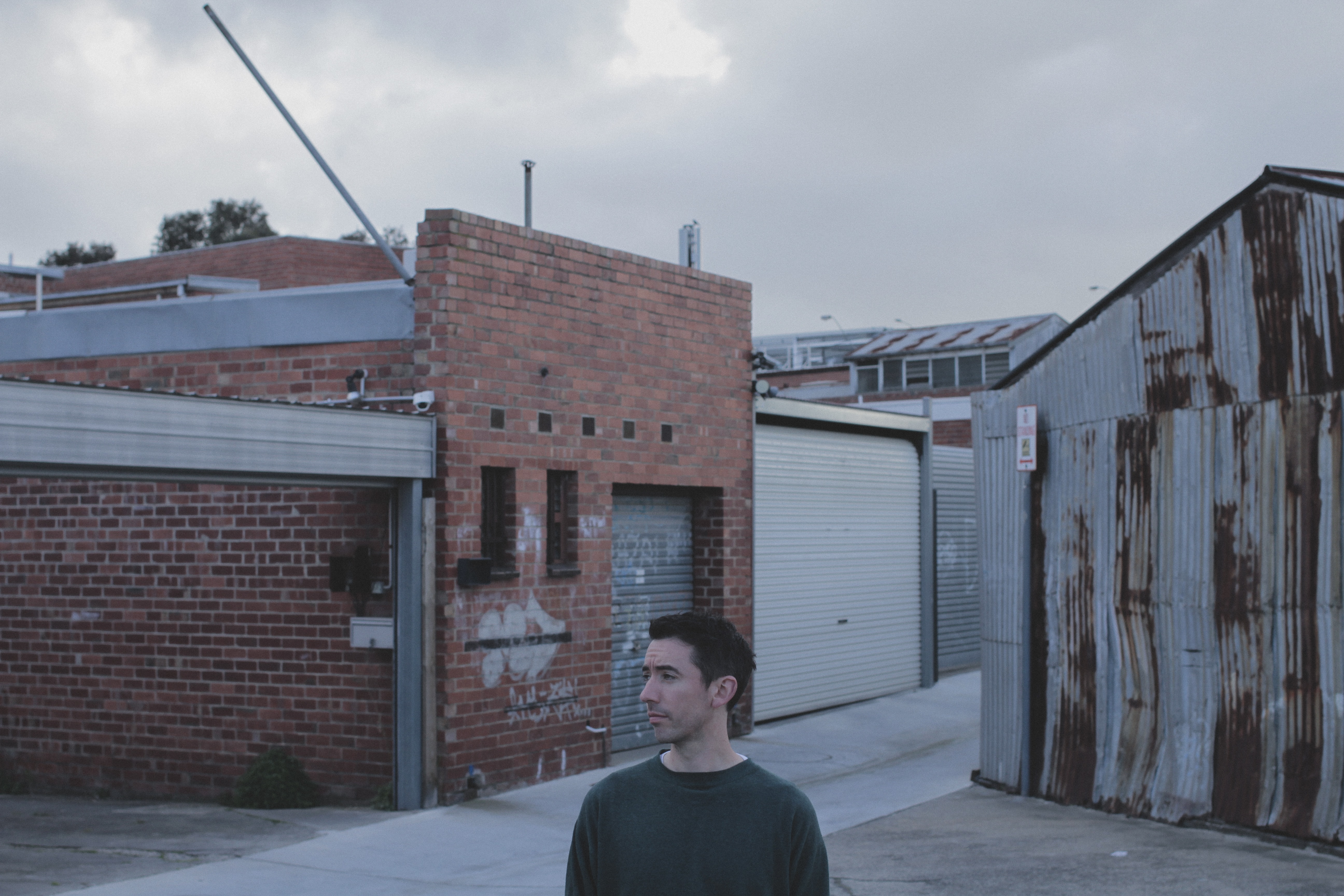 Melbourne based indie artist Munro Melano has just released an exceptionally beautiful self titled record. It is a wonderful tribute to the old days of conceptual style full feature records. Telling stories throughout the 10 track masterpiece. From the first track onwards you're whisked into a delight of sounds. Melano is certainly one to throw into your playlists. Munro takes us through the record track by track below.
Second rate
My drummer turned up to the studio for this song with a matching head band and sweat band, looking like 90s Andre Agassi ready for a gruelling showdown. My band – they know commitment to a take.
This song is a snap shot of what it is to play with my band live. A kicking rhythm section that builds and evolves, listening to each other.
Semi Spinning
As a keys player, working with real string players never ceases to amaze me. The string quartet on this session smashed through all the odd time bars and 16th note runs on the bridge of this song – perfecting it in just a couple of takes. I was speechless: the skill of musicians in Melbourne is unbelievable.
Cannonballs
Producer Yen Nguyen approached me after a gig, and told me he had an arrangement for this song. He understood the tone perfectly, and I liked what he did so much that I wrote a whole album around it.
RELATED: DOWN FOR TOMORROW SHARE WITH US THE RECORDS THAT SHAPED THEM. READ HERE
Restart my heart
I realised half way through putting the album together that I was a whiny song writer, and that It's not really fair on your partner to bombard them with sad and frustrated songs. This tune seeks to remedy that.
Hold You Under
I used to work with young asylum seekers. My role was to act as the guardian for these teenagers who were all under 18, while they waited for their refugee claims to be assessed by immigration. I'd help them with their homework, teach them to cook, and just generally try and keep them sane when the pressure was unbearable. I spent so much time with them, that they'd become like family.
The same week that a mass shooting happened in one of the boys' hometown, he was told his refugee claim had been rejected. According to our government, it was safe to go back to the country he fled as a 15 year old.
This song was written with fury and despair: I found a feeling of vengeance that I didn't know I had in me.
Satellite
10 years ago, a big group of us from Canberra finished school, and ended up in Melbourne. Two of those people were Yen Nguyen (my producer) and Tom Woodward (Folksy legend) – when you are living in a new city, you sometimes gravitate to people who feel like home.
These people are still my favourite collaborators. Tom was amazing to write with, and the horn arrangement on this song by Yen Nguyen is one of my highlights of the album.
Throw and Let Go
There's a lot of songs about young love, and a lot of songs about old love, but there's a shortage of middle-aged love songs. Maybe it's because at that time of life people are caught in the cluster of births, deaths and marriages.  Everything is happening, and no one has any time to think about it. This song is my attempt to capture the nostalgia, joy and beauty of this middle-love-story.
Hyper Lode Runner
The strings in this song are a sample from a film score I wrote for the film "It all started with a Stale Sandwich". The original cue was based on the idea that there are times in your life when you find a new energy, and it propels you forwards in a new direction. Composing that film gave me the inspiration to find another life for that music.
If You Don't Believe
No one can deny that trap dominated the musical landscape in recent years. This song features my interpretation of trap hi hats, played live by drumming extraordinaire 'Shorty' Anthony Murray. Live in the studio we'd just kept the tape rolling for minutes as rung out this extreme display of skill.
… Like a Woman Left Waiting
The good thing I can say about the long wait time at some barbers, is that it gives you time to contemplate. I wrote this song while waiting, watching many a Melbourne man get trimmed and groomed. Maybe waiting and boredom is an under-estimated part of the creative process.
MUNRO MELANO TOUR DATES

Reservoir Stomp Festival, VIC
Sunday, November 17, 2019

Longplay, Fitzroy, Melbourne, VIC * Album launch ** SOLD OUT
Saturday, November 30, 2019

The Union Hotel, Brunswick, Melbourne
Sunday, December 1, 2019
(supporting Moreland City Soul Review)