Need An Instant Injection Of Energy? MILA's Got You Sorted With His New Track 'Queen Of The Hive'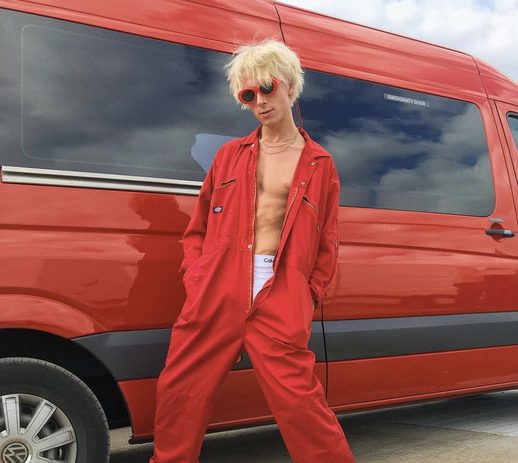 Banish your hump day blues with the latest offering from UK based artist MILA, new single 'Queen Of The Hive'.
Having already achieved international success as the bassist for RAT BOY, Liam Haygarth began the solo mission that is MILA in 2019. Citing Homeshake, The Strokes and Joey Badda$$ as influences, he fuses elements of indie, hip hop and bedroom-pop to create infectious, energetic music.
Trust us when we say this latest track is guaranteed to get your head bopping. With its bouncing melody and upbeat instrumentation, 'Queen Of The Hive' is the sonic equivalent to taking a refreshing sip of energy drink. His rap vocals dazzle over the invigorating keyboard and guitar lines, ultimately creating a zesty, danceable tune.
RELATED: MAL THE ODDITY SETS THE TONE FOR SUMMER WITH NEW TRACK, 'RIGHT NOW'. READ HERE
"I wrote Queen of the Hive after watching 5 seasons of a show on Netflix in just 1 or 2 weeks," Liam explains. "Looking back I think I might have got a bit too obsessed with it all, but it was a good waste of some of the lockdown, and I suppose I gained a song out of it. The song is about overcoming boundaries which can get in the way of the end product or goal someone is trying to achieve; and ways to overcome them."
On the creative process behind his music, Liam said: "I make all of the MILA music at home; first working on the beat which is how this track started off and then adding the lyrics." He further revealed the behind-the-scenes of this tune, saying "I got stuck with this track for a while as it wasn't really materialising the way it was in my head, so Gethin Pearson stepped in and added some additional production and understood what I was going for (we communicated over WhatsApp so he had to deal with me humming 808 patterns into the voice notes of our chat)."
If you're reading this from across the globe, get excited- MILA will be setting off for a six-date headline tour around the UK in February 2021, with explosive shows in Leeds, Manchester, Birmingham, Southampton, Bristol and London. As for the rest of the world, streaming his high-energy tracks will have to do for now, so get listening!