New DZ Deathrays Album Coming This Year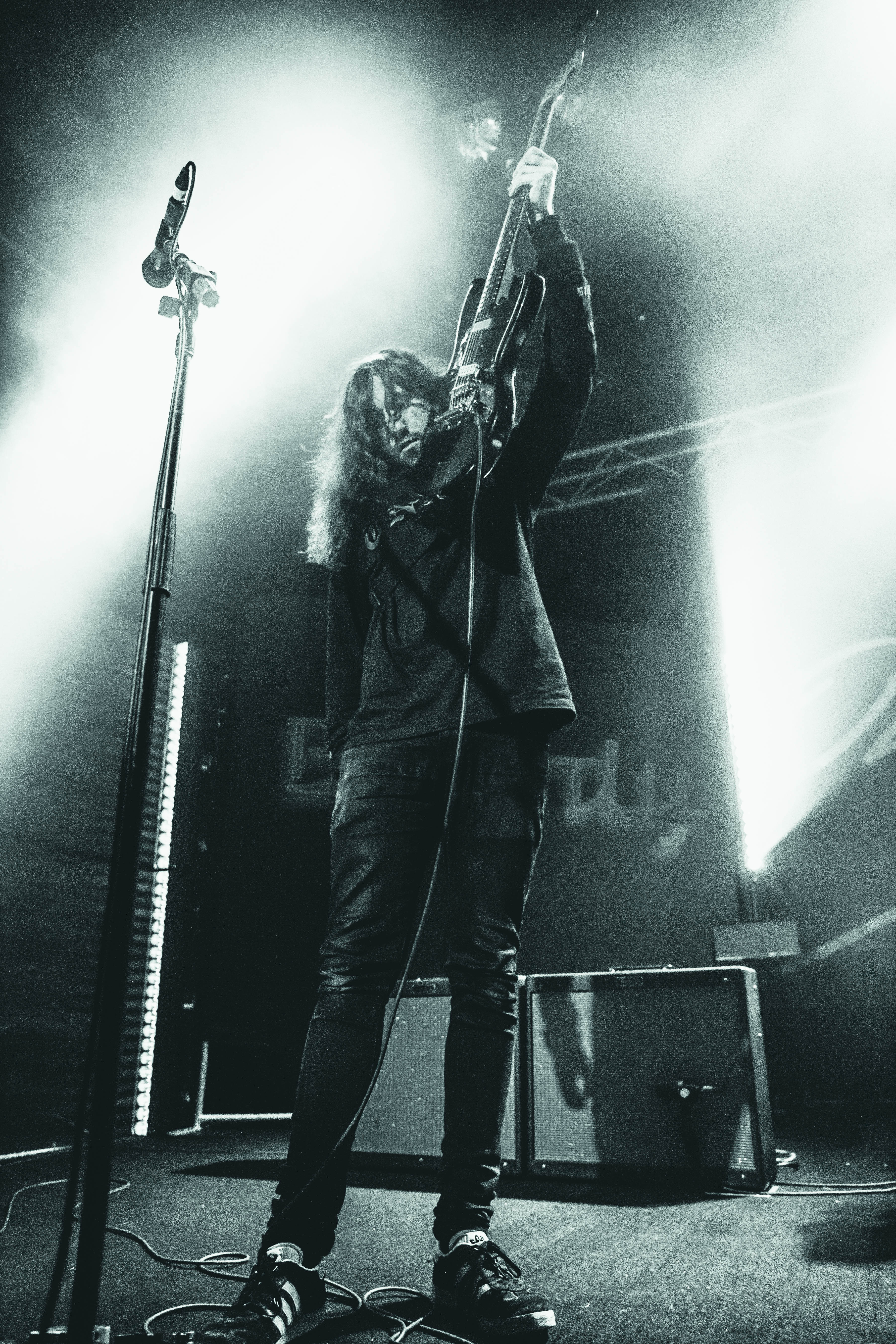 After plenty of teases on social media, DZ Deathrays seemingly confirm that they have a new album on the way and it will be released this year. The unnamed fourth studio album, and follow up to the acclaimed 'Bloody Lovely', might change things up in the DZ Deathrays formula.
In a new interview with Young Henrys, frontman Shane Parsons conformed a lot of news surrounding the new album but, first off the bat, went on to mention how the now-official third member of the group, Lachy Ewbank, is now part of the songwriting process. Previously, Ewbank was a touring guitarist for the group, though it seems he's had a much more in-depth role with the band by coming up wiht riffs and song ideas and pitching them to Parsons to add vocals.
Further, Parsons reveals the possible new sonic direction of the record. He mentions how he's kept the same set up since the birth of the band, though he's tweaked it more and more to find new ways of pushing their sound.
"I don't know what we're going to do with this new record because there's a lot of synthesizer and atmospheric stuff on there," mentions Parsons. "We use a Mellotron and a Prophet X."
He relates the use of synthesiser to that of their first album, 'Bloodstreams', and working with Laurence Pike of PVT. What seemingly deterred Parsons to straight away from this more on the second record—2014's 'Black Rat'—was the inability to play these parts live without a backing track.
"I would always rather have another human on stage. Backing tracks are fine, but for us back then, it was so much easier to have a person there to do the parts. I'd still rather that," explains Parsons.
The frontman continues to mention how co-writing with other musicians, both in Australia and around the world, has broadened his own craft. Parsons mentions two co-writing sessions including David Novak of Polish Club and The Presets' Kim Moyes—"I think a couple of the songs will make the cut on the new record." Additionally, Matt Caughthran of The Bronx has recorded some vocals for one of the new tracks.
DZ Deathrays spent two and a half weeks in LA recently tracking and recording the album. Instead of using close friend and famed producer, Burke Reid, again, they opted to change things up considerably and hired Miro Mackie—who's pedigree includes Cold War Kids, Bishop Briggs and St. Vincent.
DZ Deathrays have just started their massive national, regional tour launching last week with a sold  out show in Adelaide. Tickets are selling fast so be sure get yours HERE.
DZ Deathrays Live Dates
FRI 1 MAR
Wintersun Hotel, Geraldton
SAT 2 MAR
City Limits Festival, Perth
SUN 3 MAR
Dunsborough Tavern, Dunsborough
THURS 7 MAR
Edge Hill Tavern, Cairns
FRI 8 MAR
Dalrymple Hotel, Townsville
SAT 9 MAR
Magnums Hotel, Airlie Beach
THURS 14 MAR
The Wharf, Mooloolaba
FRI 15 MAR
The Mills Precinct, Toowoomba
SAT 16 MAR
The Northern, Byron Bay
FRI 22 MAR
Garden Party, Wollongong
SAT 23 MAR
UC Refectory, Canberra
FRI 29 MAR
Newcastle Uni, Newcastle
SAT 30 MAR
Entrance Leagues Club, Central Coast
SUN 31 MAR
Northern Beaches PCYC, Dee Why
THURS 4 APR
Beer Deluxe, Albury
FRI 5 APR
The Pier, Frankston
SAT 6 APR
Torquay Hotel, Torquay
SUN 7 APR
The Whalers Hotel, Warrnambool
WED 10 APR
Sooki Lounge, Belgrave
THURS 11 APR
The Tap House, Bendigo
TICKETS