No Mono Announce Debut Tour, Share 'Butterflies' Video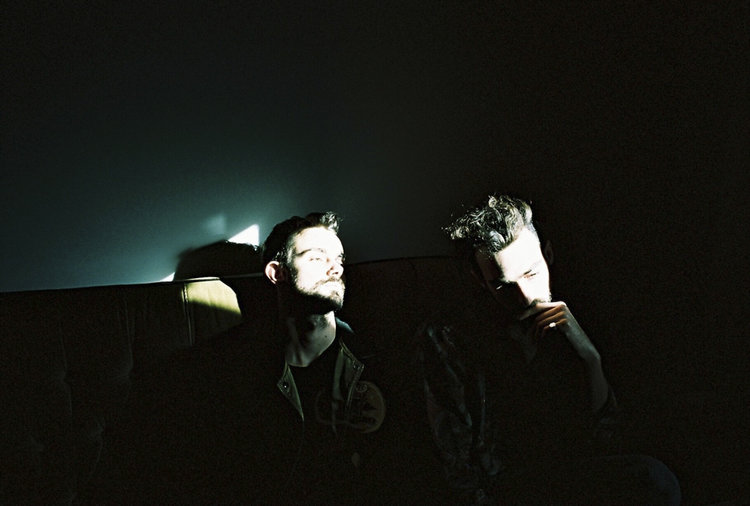 No Mono—the project of Tom Iansek and Tom Snowdon—have announced their debut run of shows behind their incredible first single, Butterflies. Playing three shows in February 2018, this will be the first chance for Australian audiences to hear what the duo have been creating outside their studio.
Performing in Sydney, Melbourne and a very special stop over in Snowdon's hometown, Alice Springs. The duo have previously played on stage during #1 Dads' 2015 national tour when Snowdon joined Iansek for the entire tour—including a record five sold out shows at the Oxford Art Factory and another three at the Corner Hotel in Melbourne.
No Mono has also shared the video for their debut single, Butterflies. Striking and simple, at the same time, the film clip places emphasis on No Mono's effervescent composition on on stark bass lines and polarising imagery. On the video, Snowdon says:
"There's something about space and the otherworldly I'm really fascinated by. No Mono definitely explores that in its music. For me, maybe it comes from growing up in the middle of the country in Alice Springs with nothing around, just space and lots of freedom."
The band seem to ride a line of the strikingly beautiful and the stark contrast. Snowdon's mix of natural and synthetic vocals laying over a struggling, wobbling bass line makes for a compelling and intriguing new direction of each artist. At the same time, however, Butterflies is a perfect combination of each of their respective talents.
Scope the full list of dates below—tickets on sale now.