OK Go Use 4.2 Seconds Of Footage To Create Epic Music Video For The One Moment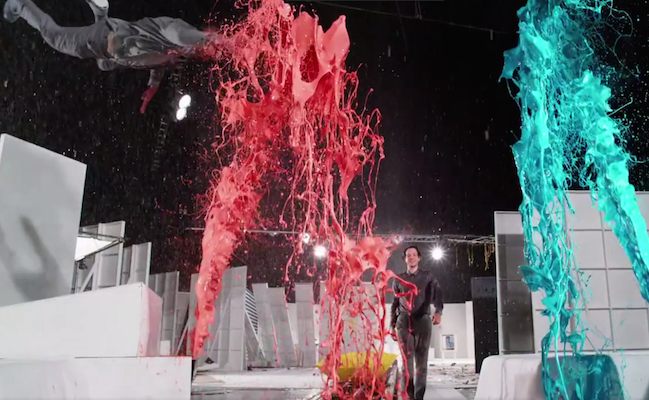 American pop quartet OK Go have once again delivered a mind-blowing music video to accompany their happy-go-lucky single The One Moment.
Ok Go are no strangers to avant-garde music videos. You'll likely recognise OK Go from their an epic synchronised treadmill routine from their viral music video for Here It Goes Again, but they've also created numerous other music videos worthy of wasting a few hours on YouTube on. 
This time around, the quartet have entertained us by extending 4.2 seconds of real time footage to last the entire length of the The One Moment track. Do not be fooled though, the 4.2 seconds is jam-packed with colourful paintballs, spray paint can destruction, smashed glass, explosive guitars, and flying band members. A particular highlight of the 4.2 seconds is frontman Damian Kulash, who also directed the video, being doused with water balloons but somehow still enjoying the experience.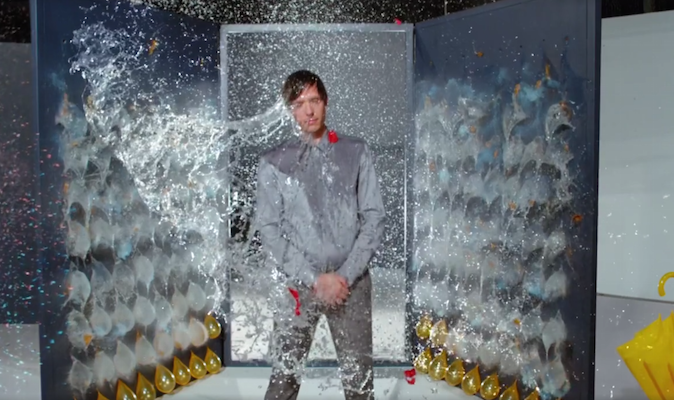 "I've always had a fascination with slow-mo footage – it almost feels like cheating because everything in slow-mo is beautiful… Our videos are so often joyful and wondrous, and that they have this sort of buoyancy to them. But [The One Moment] is a more emotional song and it was like, this is the perfect time to do something that is wondrous but also magical, and even a little bit nostalgic or melancholy," says Kulash.
The One Moment comes from the band's 2015 album 'Hungry Ghosts'. With OK Go seeming to put more time and effort into the music video than the tracks themselves, we are extremely keen to see what they put together for most recent single I Don't Understand You. 
Check out the video for The One Moment below, or get a nostalgia trip from Here It Goes Again's treadmill action!