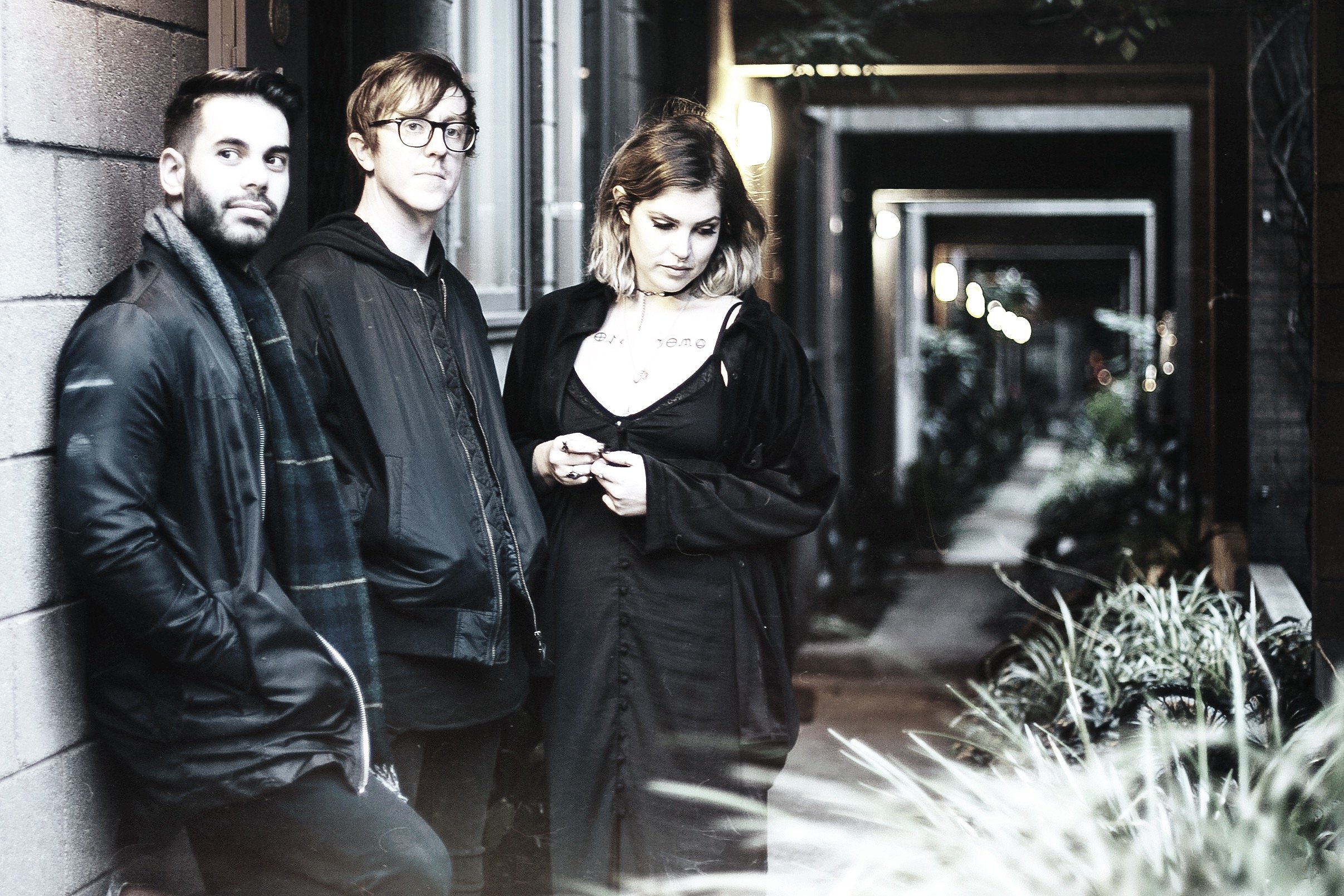 Picks. A segment where artists peel the curtain back a little bit on the inspiration and creative processes from their recently released music. This week: Howlite. A soft light shines on this Melbourne three-piece—they make delicate and personal music that's built on honesty. Saviour is the group's latest single and they've taken the time to give us they top picks of the best slow burners of 2017.
Chelsea Wolfe – The Culling
Dark, metal inspired pop with ethereal harmonies. What more could you ask for?
Cults – Talk In Circles
This electro number features some pretty interesting piano progressions, and has a great synth-based orchestral drive.
Orb – A Man In The Sand
A beautifully structured '60s psych-rock. Very slick.
Wolf Alice – St. Purple and Green
Gorgeous vocals and swelling guitars are the heart and soul of this song. Simply great pop.
Ritual – Drown The Lovers
Downright elegant and well produced electro-inspired rap.
The Orb Weavers – Radium Girls
This local Melbourne band is making some gorgeous dark folk, and always take an interesting and slightly left field approach to their tracks.
Tired Lion – I've Been Trying
We've been keeping an ear on these guys as they've blossomed, and the guitar behind this track is reminiscent of some classic British India, with a nice slow waltz-y twist.
Black Rebel Motorcycle Club – Howl
Although this isn't a new release, BRMC are touring early 2018 and Ben is losing his shit… so we had to put this in.
Odesza – Just A Memory (feat. Regina Spektor)
I love Regina, and it's cool to see her doing different things. The production approach is really interesting; very melancholy but you can hear her underlying influence come through in the vocal melody and lyrics.
Alvvays – Already Gone
A 6-pack of classic quality garage rock, but with a soft, feminine edge.
Anna Of The North – Lovers
Anna is straight up fun; very pop and very Scandinavian. This is catchy without being tacky, and is sure to get stuck in your head now… sorry.
Daughter – Witches
Everything Daughter touches is magical, and as a soundtrack they've hit the nail on the head. It features some really interesting arrangements, and it's nice to see them stretch out of into a more instrumental realm.
The War On Drugs – Knocked Down
Any track featuring Rhodes keys gets my vote. And as always The War On Drugs are simply mesmerising.
Gordi – Aeon
I really love Gordi's voice, it has such a wise undertone to it. Paired with the simplicity of this song, and you have some pure magic.
Gang Of Youths – Achilles Come Down
This album is a cracker, in fact it's cheese and a pack of crackers it's that good. Dave puts everything on the line, and the strings manage to lift it to the next level.
Eilish Gilligan – Creature Of Habit
Another girl with such an amazing voice, and the production of this track is really cool.
Slum Sociable – Castle
I was lucky enough to catch these guys a few years back supporting Big Scary (a band favourite), and have been following them ever since. They're onto some very cool shit here.
This Is The Kit – All Written Out In Numbers
A girl i used to work with was always telling me about this UK band, and when I finally checked them out I was blown away. Some straight up great dark folk.
Imbi The Girl – V.I.P.
Her voice has such depth and soul, and I love that the track has been stripped back to let it shine. Top this off with a hint of Fugees-esque swagger and you've got yourself one fiery track.
Seattle Fix – Save Yourself
Beautifully crafted pop with a dark undercurrent, and such a driving force from those drums. We're lucky enough to be joining these guys in November when they launch their sophomore EP, 'Teddy Bear'.
Howlite Live Dates
SAT 4 NOV
Revolver Bandroom, Melbourne
w/ Seattle Fix
THURS 16 NOV
The Toff In Town, Melbourne