Introducing Poloshirt: Australia's New Collaborative Supergroup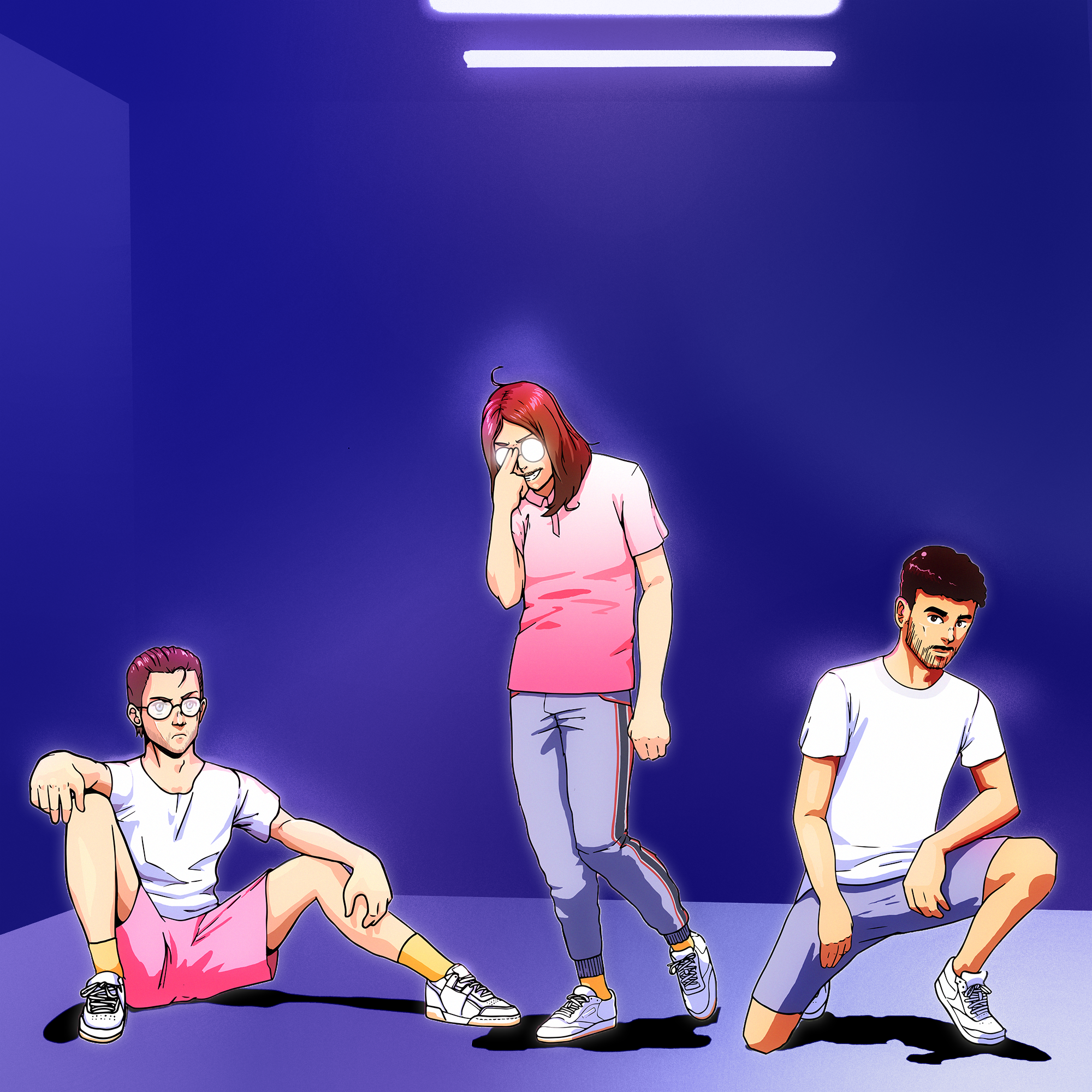 Easily one of the best music collaborations in recent times, Poloshirt is the joint effort of Polographia and Winston Surfshirt. The result? A trailblazing progression in funk, groove and fresh production titled Pinned Upon.
The alliance formed from several late night, collaborative jams in the studio. It's almost a match made in heaven—with Polographia's downtempo, lush production paired with Winston Surfshirt's breezy take on RnB and soul. Dripping in neon lights and purple sunset vibes, Pinned Upon is just as smooth and easy to take in as you would imagine.
Mok, from Polographia, noted how the group came to be as well as unveiling a full-length EP due for later this year:
"I met Winston over 2 years ago and had him feature on a song called 'Sly'. We instantly had a musical connection and inadvertently continued working on music together. 'Pinned Upon' was one of the last songs we wrote together. It's a song about everlasting love and one of the warmest songs we've done together," detailed Mok.
Come this Saturday, Poloshirt will make their live debut with a plethora of material ready for the stage. They'll take to Curve Ball as part of Sydney's Vivid Live program alongside Alison Wonderland, Haiku Hands, Vera Blue, Crooked Colours and more.
Pinned Upon is out now via Sweat It Out. Stream it below.
Poloshirt Live Dates
SAT 16 JUNE
Carriageworks @ Vivid Live, Sydney
TICKETS