PREMIERE: Blooming Arranges A Stunning Stillness On 'The Waiting Game'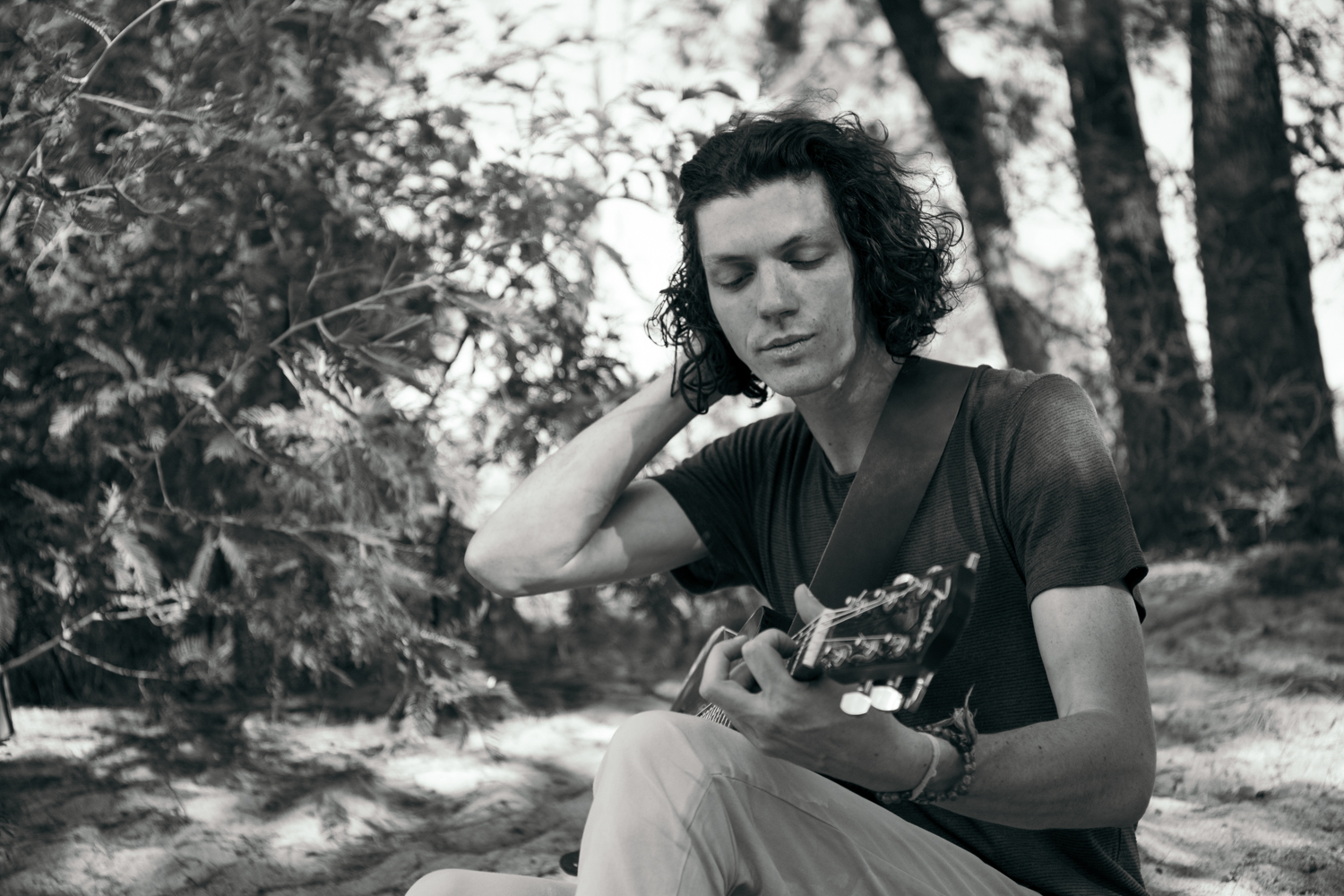 For a solo musician, Blooming truly makes widescreen indie-folk. Each song on 'The Waiting Game', the artist's new EP, is a journey of musical self-discovery. It's a crushing and essential listen. AAA Backstage is pleased to offer the exclusive premiere before its release.
Blooming is the solo moniker for Patrick Grierson. He's plugged away at the project for 10 years, exploring the realms of live performance art, spoken word poetry, songwriting and creative vocal expression. His brand of experimental, chamber-folk is a fresh reinvention of the genre—something that's been surely needed.
Earlier this year, we premiered Time Upon Us, which does not appear on the EP. It was a grounded, although dreary, insight into a musician that has been in the game for so long, who has just found his breaking moment. It was sparse, yet built to something entirely different to what it started out like—a progressing theme throughout 'The Waiting Game'.
Rose Tea kicks off the EP. It's a oddly fragile and still moment—reminding me of the gloomier moments of the one and only The Middle East album. Blooming's voice is the catalyst to the song's emotion and the primary instrument, beside his distant acoustic guitar. His vocal register is impressive, and, for a fleeting moment, we get a taste of the brilliant instrumentation that's set to come from the remainder of the EP.
Patience is the EP highlight. Another stark and spiritual tune that calmly fuses Blooming's angelic vocals. In the background, however, something menacing approaches. The startling squeals of a violin pairs. Then, Blooming's immaculate upper register pears in and blows away. An astonishing and perfect climax to a track.
Blooming's music reminds me of when I first started listening to Jeff Buckley. That initial discovery of his voice, lyricism and unapologetic view of the world was unforgettable. 'The Waiting Game' seemingly has the same effect on me. It develops and unwinds as you sink into it. After several listens, you can fully grasp Blooming's vulnerable stillness and broad folk instrumentation.
Stream 'The Waiting Game' below.