PREMIERE: Electrik Lemonade Pay Funky Tribute To Mary Jane In "We Know This"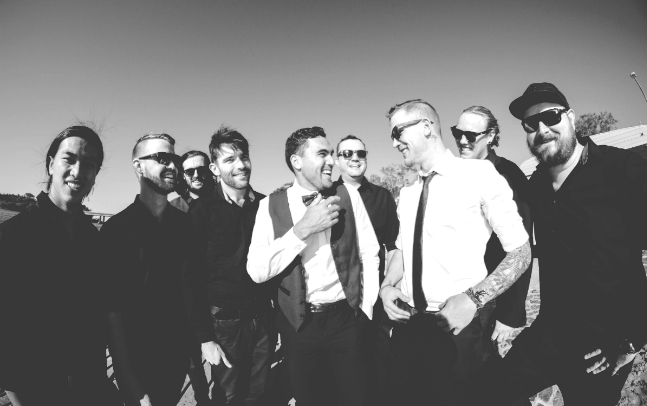 It's a well-known fact illegal substances have part of the creative processes of popular music for decades. Lucy in the Sky with Diamonds by The Beatles and the Stars That Play with Laughing Sam's Dice by Jimi Hendrix are obvious classic references, while more recent tracks such LSD by A$AP Rocky, Kush Coma by Danny Brown, and pretty much any track on the "disco biscuits" inspired album 'Any Given Weekend' by Melbourne's Northeast Party House, shows how artists across genres continue to be good pals with anything and everything your mum told you to stay away from.
Gold Coast's resident funk lords Electrik Lemonade have released possibly this year's least subtle love song about "immaculate green" in the form of their irresistibly groovy new single We Got This. The 9-piece waste no time beating around the kush bush, opening with their chorus lyrics "Don't tell us/We know this/Let's sit back/And smoke this/Relax/Loose focus/We're getting lost with Mary Jane".
The track itself is a fantastic melting pop of phat horns, funky guitar, a blend of hip hop scatting, and a Latin-inspired dance outro The Cat Empire would be proud to call their own.
The latest single is the first taste of new music from Electrik Lemonade since their 2015 EP 'FUNKLORE'. In the time between they've recruited a baritone saxophonist and trumpeter, which has added a tad more Latin pep to their funkylicious 9-piece sound.
The band say We Know This is a brutally honest ode to a not-so-licit substance that has influenced the band in different ways.
"We needed to write a good weed song, we were so influenced by the early hip hop weed songs that we needed to express it in our own way," says MC Barney Trub.
"The Latin style outro represents that feeling we all chase in life, the need to escape the reality of life's commitments and experience something more," says drummer Donny.
"We wanted to write an anthem, something that we imagine our fans singing back to us at the top of their lungs at our shows," says guitarist Jakey D.
With the latest single also comes whispers we should expect an album from Electrik Lemonade "in early 2017", here's hope those rumours come true!
Check out the Mary Jane love song and Electrik Lemonade's upcoming 'We Know This' tour dates below!
Electrik Lemonade 'We Know This' Tour
FRI 4 – SUN 6 NOV
Airlie Beach Music Festival
SAT 12 NOV
The Avenue, Gold Coast
SAT 26 NOV
Night Quarter, Gold Coast
SUN 27 NOV
The Hoey Moey, Coffs Harbour
SUN 11 DEC
Hotel Brunswick, Brunswick Heads
SAT 17 DEC
Miami Marketta, Gold Coast