PREMIERE: Flaskas Exacerbate The Trinity Of Multi-Faceted Folk-Rock On 'Kingdom Come'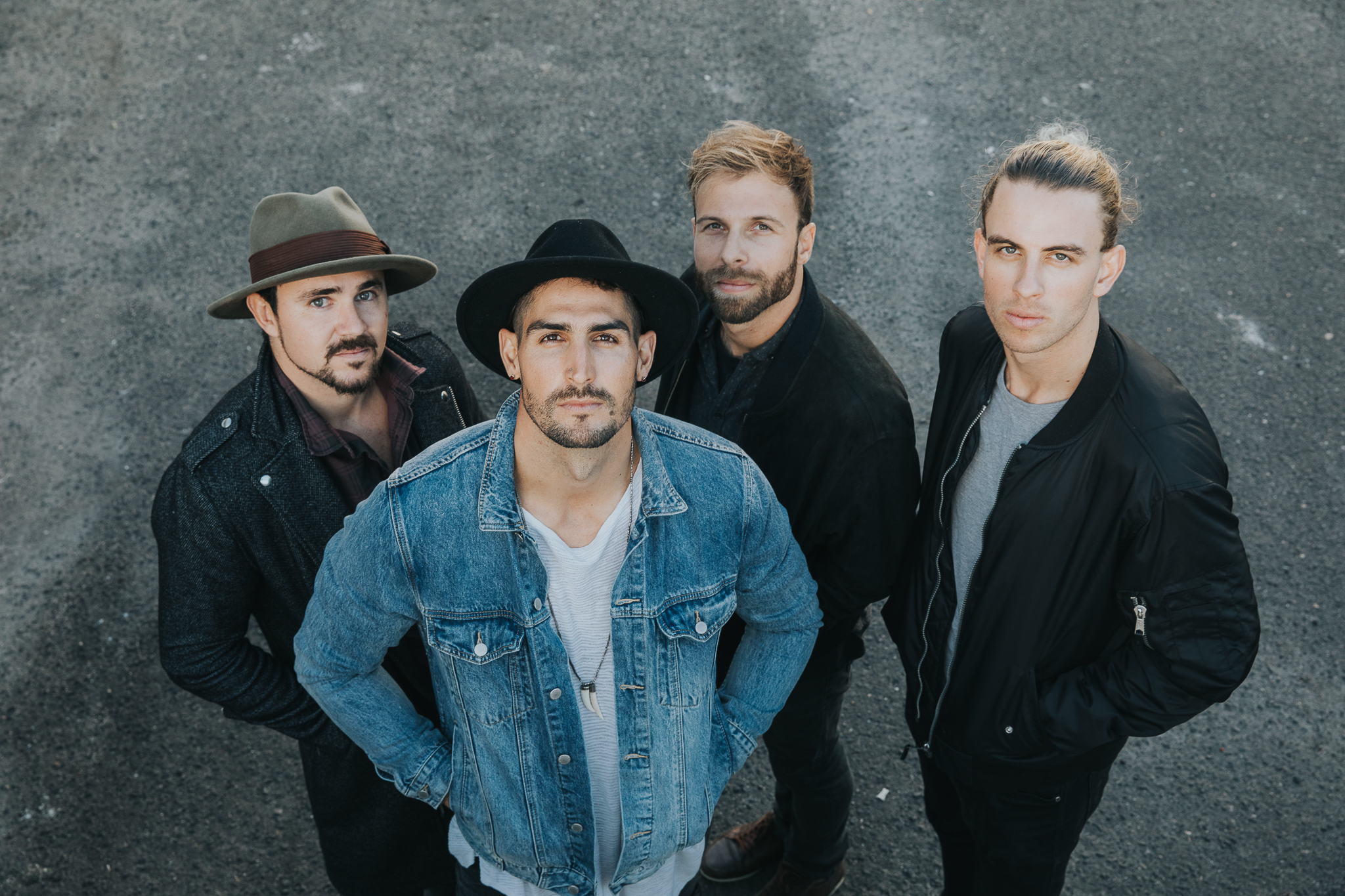 Debut albums like Flaskas' 'Kingdom Come' don't come around very often. Spacious and freeing, their liberating approach to folk-rock bypasses dimensions. It's a timeless album that's sure to be long-standing among the greats. AAA Backstage is pleased to offer the exclusive premiere.
Based on the Sunshine Coast, the group is lead by acclaimed and multi-faceted musician, Chris Flaskas. The ubiquitous trinity form explosive and dynamic music that shape shifts on the fly. The album opens with Slipper, an instrumental track that's heavy on didgeridoo and emotion. Highlights from previous single Feeling The Rhythm, Crystal Road's psych-soul ambience and the exuberant, high-octane rock of I See You.
The band have given us an exclusive track-by-track of 'Kingdom Come'.
Slipper 
Slipper started as a full on jam out in a session one day, the name just popped out of our mouth. Slipper quickly grew to be the opener for many of our live sets. It kind of felt like the chief of our music amping up the tribe leading us into our live shows fully ready and alert.
Afterglow 
Afterglow births the notions of thought within saying, "we can do it." This groovy, funked out coastal reggae tune blasts glimpses of truth & hope within ones world motivating you to grasp hold of life, take the reins and create from a space of truth & balance… Quote: we are the master of our fate we are the captain of our soul.
Feeling The Rhythm
Feeling The Rhythm is a tribute to the simple principles of cause and effect playing out within our lives, shining the light on the power we as humans hold in our ability to choose… our freewill. From the papers I sign with that pen in my hand, to the words that I speak just because I can. To the moves I make in and out of every day makes me the only one who can pave the way (Verse 3)
Free Time 
In a fast and thriving technology driven, digital and disposable world creating Free Time in your day a space to just reset, unwind and chill can be hard to achieve. This tune was that little reminder to us all.
Crystal Road 
The concept of Crystal Road begun with our love of the ocean and rivers systems, which we enjoy swimming, diving, surfing and chilling by or in. I had this wacky idea that all the waterways that connect the earth are like the veins within our body connecting all that we are. The energy of this song is capturing the essence of beauty, stillness and power that water possesses.
I See You
I see you or "Sawubona" is one of my favourite sayings. It's an African Zulu greeting saying essentially that I see you for all that you are not just the flesh but soul, personality, humanity, dignity, respect etc it's an exceedingly powerful representation of understanding. This song was written when I met my wife many years back.
Love Like You
Love Like You is all about my own journey to finding self-love. We often find it easier to love someone or something else. Focusing on self can be challenging as we face our own past present or aspects that frustrate us the most resulting in feeling judgment, resentment or holding guilt or shame. I found that self-love was all about forgiving which leads to freedom and clarity.
Journey Home
Journey Home concludes our debut album 'Kingdom Come' and after the journey through these informative songs we would hope it feel like your in a better space or just feeling positive and stoked to exist.
Flaskas are touring extensively for the remainder of the year. Be sure to catch them at a venue near you. Stream 'Kingdom Come' below.
Flaskas Live Dates
FRI 31 AUG
Solbar, Maroochydore
THURS 13 SEPT
The Zoo, Brisbane
FRI 14 SEPT
Miami Marketta, Gold Coast
SAT 15 SEPT
Pacific Hotel Yamba, Yamba
THURS 11 OCT
Oxford Art Factory, Sydney
FRI 12 OCT
Station Bar, Katoomba
SUN 21 OCT
The Shared, Yandina
THURS 8 NOV
Whole Lotta Love Bar, Melbourne
FRI 9 NOV
The Shamrock, Echuca
SAT 1 DEC
Beer, Wine & Cider Festival, Sunshine Coast