Premiere: GC Band Lamu Debut With Catchy Single 'The Feeling You Miss'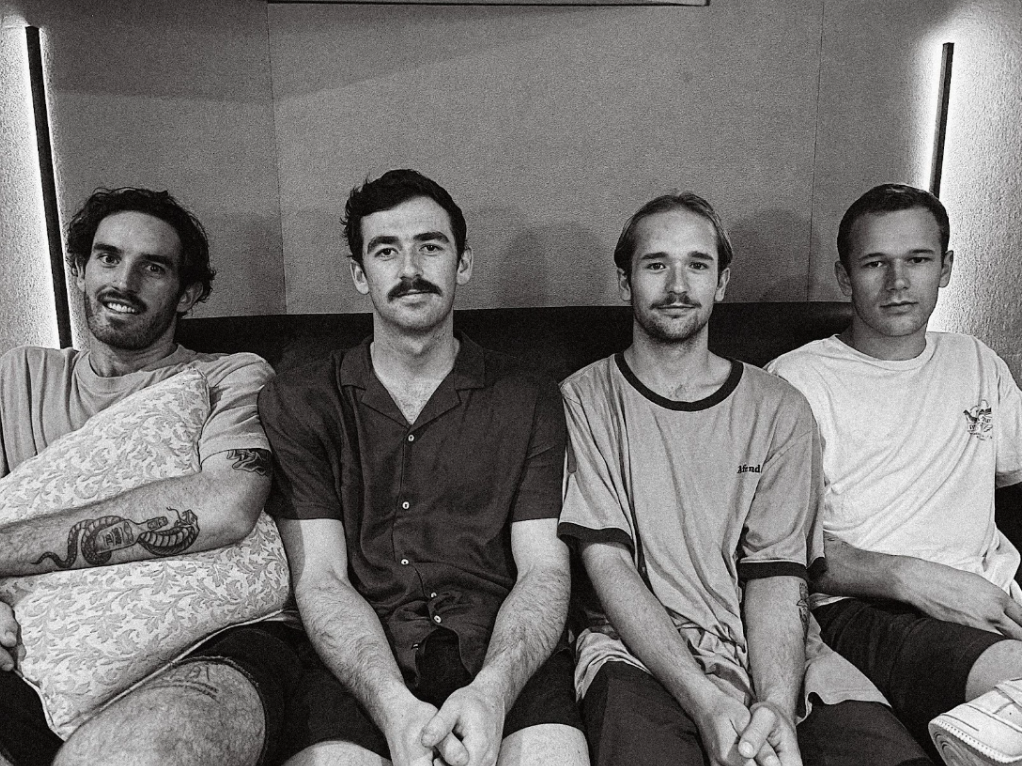 Today we've got the exclusive first spin of local alt-rock band Lamu's debut single 'The Feeling You Miss'.
Members Nick Taylor (Drums), Samuel Goff (Lead Guitar), Saxon Smith (Bass) and Kairo Smith (Lead Vocals + Rhythm Guitar) came together in August of 2021, to form Lamu. Throughout 2018-2020, Sam, Saxon and Kairo were in a band together which saw them play shows along the South-East Coast of QLD, supporting local legends like Ivey and Peach Fur. After that band dissolved, the three boys spent two years writing, rehearsing, planning and perfecting their craft. The addition of Nick in late 2021 was the final piece of the puzzle, and since becoming a unit they performed their first show at the iconic Ric's Bar in Fortitude Valley and hopped into the studio to give us 'The Feeling You Miss'.
RELATED: Take 5 With Before The King
'The Feeling You Miss' is an alt-rock lament, recorded in March this year with the help of producer Michael McCartney at Love Street Studios. In it, they've managed to create a cinematic sound filled with powerful bass lines, building drums and melodic overtones that swell into this stadium-size soundscape. They've imbued a classic alternative rock sound with elements of indie and surf rock, drawing inspiration from bands such as Kings of Leon, Arctic Monkeys, Lord Huron, Spacey Jane and Royal Blood.
The lyrics detail the complexities of the breakdown of a relationship, as written by Kairo, reflecting on his own experience. He explained, "'The Feeling You Miss' isn't necessarily a song about losing a person you love, but rather missing the feeling of having somebody. It's written from the perspective of both members of the breakup and their contrasting feelings, yet the chorus shows that what they're feeling isn't so different after all."
The boys are booked to record another 5 songs in August, have a second single planned for November, and an E.P. set to be released in early 2023. Wrap your ears around the new single below and get excited for the promising future of Lamu!