PREMIERE: Japam Shows Bromance Soothes Heartbreak In "Leggy Blonde" Video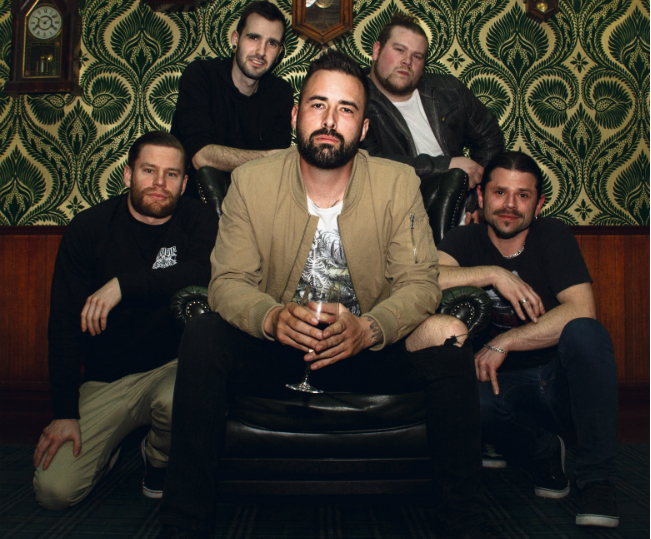 The capital of South Australia is known for a couple of things: being full of churches, Coopers beer, test matches, Rundle Mall, and trams to a nice enough looking beach. However, did you known RADelaide is also home to drop-dead-gorgeous leggy blondes, the most loving of broships, and f*cking awesome prog-hardcore? Yeah, we didn't know either! Thankfully Japam's music video for Leggy Blonde is here to help illustrate the woes and bonds of five good-looking dudes on a regular sunny day in Adelaide.
Leggy Blonde is the latest single lifted from Japam's cheekily titled EP 'How's My EP?'. Following DK Facepunch, one of the best heavy singles of 2016, the new track carries Japam's signature heavy-hitting sound with succulent sprinkles of technical guitar work and progressive grooves.
While the band say Leggy Blonde is a slow burner (inspired by Saosin's The Worst of Me), the single delivers plenty of punch thanks to frontman Ryan Lucivero's passionate vocals (the guy has pipes!) and relentless cymbal crashes and punishing drumming from Jack Thomson.
Guitarists Seb Hudson and Andreas Murphy strike an impressive balance of delicate layering in the verse to the face-melting chorus and bridge, allowing Leggy Blonde to be both great moshpit fodder and a track fans can wrap their vocal chords around.
The music video sees the quintet individually attempting to win the heart of a Leggy Blonde. The catch seems to be however that she just isn't completely interested in any of the band's members.
One by one the band play arcade games, flex their muscles, enjoy gourmet ice-cream, literally bribe her, and even have a beachside picnic complete with champagne, but nothing can make her stay. Thankfully though the Japam dudes realise they only need each other to be happy, and watch the sunset together in the cutest, most bro-utiful way.
Even though the music video is a little bit tongue-in-cheek, the lyrics of the heavy-hitting love ballad come from a more personal space for the band.
"When I wrote the music it was just about a girl I liked, plain and simple. But it sort-of ended up becoming about every girl in my life…it's for all of them," says Hudson.
"When I wrote the lyrics I kind of envisioned a cute, free-spirit blonde with that girl-next-door vibe about her," says Lucivero.
"It's a cool song to perform live. It's equally as technical and demanding as our earlier stuff, but it helps break up the set and give punters a chance to rest their feet, have a good old sway and sing-along," says Thomson.
Japam, which is "either the applied use of a mantra, or a drunken mispronunciation deemed too good to pass up as a band name", will be hitting the road in just a few weeks as part of the 'Killer Instincts' tour with Adelaide rockers Colibrium and Melbourne prog-rockers Ten Thousand. Check out the music video for Leggy Blonde and tour details below!
Read our review of Japam's latest EP 'How's My EP?' HERE and our Marvel Movies Q & A with Japam HERE
'Killer Instincts' Tour
ft. Colibrium, Ten Thousand, & Japam
FRI 2 DEC
The Ed Castle, Adelaide
WED 14 DEC
Frankie's Pizza, Sydney
FRI 16 DEC
Crowbar, Brisbane
FRI 23 DEC
The Workers Club, Melbourne
Get Tickets HERE