PREMIERE: Listen To Hot Donnas' Exhilarating Self-Titled EP Ahead Of Release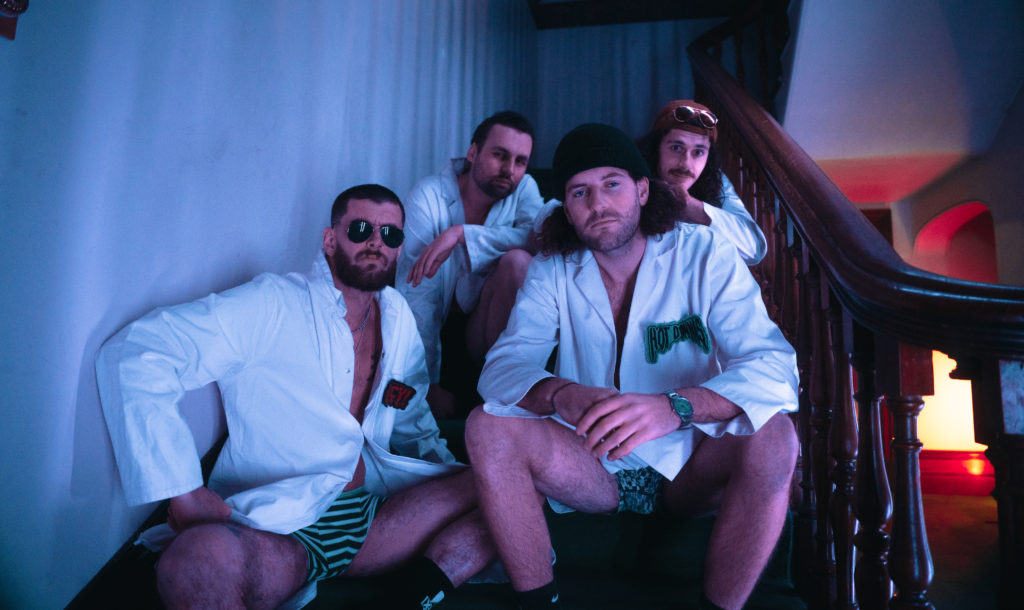 Hot Donnas have returned with another raucous slice of rock with their new EP 'Hot Donnas', and we've got the exclusive first listen prior to its release on Wednesday.
New Zealand has produced an absolute gem in the form of the four-piece rock band Hot Donnas. Dunedin's finest have been on the scene since 2017, creating memorable rock music filled with fiery attitude. For fans of DZ Deathrays and Psychedelic Porn Crumpets, their sound is ever-improving, and this latest EP further proves their unwavering ability to create grunge-infused greatness.
RELATED: ASTRO VILLAS FILL YOU UP WITH SUNSHINE WITH FEEL-GOOD JAM 'TURNING INTO GOLD'. READ HERE
This eponymous four-track EP is a killer showcase of gritty indie-rock- its non-stop intensity makes it impossible to tear yourself away. Capturing the energy of your favourite sweaty dive-bar, the boys have crafted four spirited songs that stick with you. Blistering teaser track 'Fear Me' and its music video unleashed last week, featuring tongue-in-cheek lyrics and irresistibly raw vocals. 'Loose Teeth', 'My Old Man' and 'Rag Doll' follow on, fuelled by their trademark blazing riffs and powerful drums.
'Hot Donnas' was recorded live, tracked by Steve Marr (Shihad, BENEE) & mastered by Chris Chetland (Lorde, Scribe, Six60). The boys made a point of crediting Marr at Roundhead Studios, saying: "[he] made the process super efficient for us and we can't thank him enough for the high-quality result we ended up with. Recording our previous EP with him added to this as he already had existing knowledge of the sound we were aiming for. The options to experiment with our hard-hitting sound seemed endless with all the insane gear that Roundhead has to offer – it honestly felt surreal."
Start your week off the right way by listening to this explosive EP here!