PREMIERE: Omegachild Sparks A Prophetic, Dystopian Future On 'Fifth Dimension'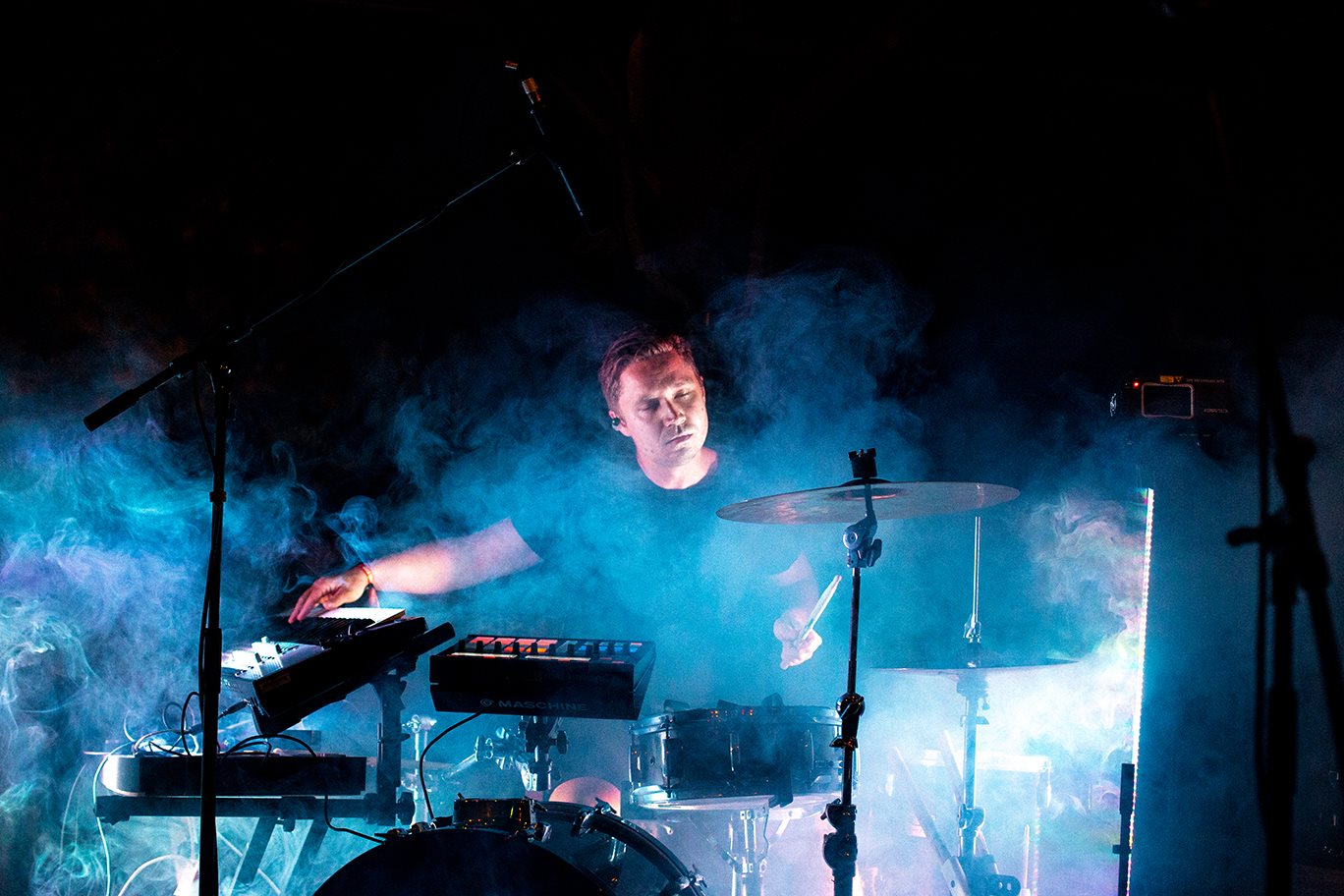 I truly wish there were more artists like Omegachild. This multi-faceted artist creates a world entirely of his own—that of musical and visual connectivity. In fact, on his most recent single, Fifth Dimension, Omegachild mesmerises with his own warped vision of connection with one another.
Brisbane-based multi-instrumentalist and music producer Omegachild—real name Daniel Newstead—has made a lasting impression on music fans with Fifth Dimension. Newstead edged his way into the industry as a rising producer and touring drummer. His recent focus toward the electronic side of music fostered the development of Omegachild—an ambitious and synthetic experience that acts as a 'one man machine' live show. This single is the first taste of new material—the first since 2016's self-titled EP. It ushers his forthcoming debut album, which is set to be a monumental, experimental piece of music and art.
Fifth Dimension accurately portrays some stark lyrical content. Omegachild perfectly embeds these themes into the music, resulting in a dystopian electronic masterpiece. His production is, at once, clean, driven and turbulent in equal measure. Layered into an inspired motion piece of dread, Fifth Dimension inspires mystic energy and abrasive emotion. It's somehow dire and laced with beauty at the same time.
The video is as much a part of Fifth Dimension as the music. Omegachild is the ultimate apex to audio-visual artists—something that's been severely lacking in the current music climate. Brought to life by emerging director, Manny James Cole, Fifth Dimension, which is actually Omegachild's first music video—though you'd be hard pressed to think that—which tells a fascinating story that's somewhat prophetic. As humans, we yearn for social interaction. As Omegachild and the director so perfectly decipher, what happens when we remove the human element of intimacy? As the video reveals at the end, all the special moments we have with those we love could well and truly be a simulation.
For the moment, you only have one chance to see Omegachild live and that's at Jungle Love Festival this November. Stream Fifth Dimension below.
Omegachild Live Dates
THURS 29 – SAT 1 DEC
Jungle Love Festival, Sunshine Coast