Premiere: Radolescent Unleash Comic-Style Music Video For 'Couch'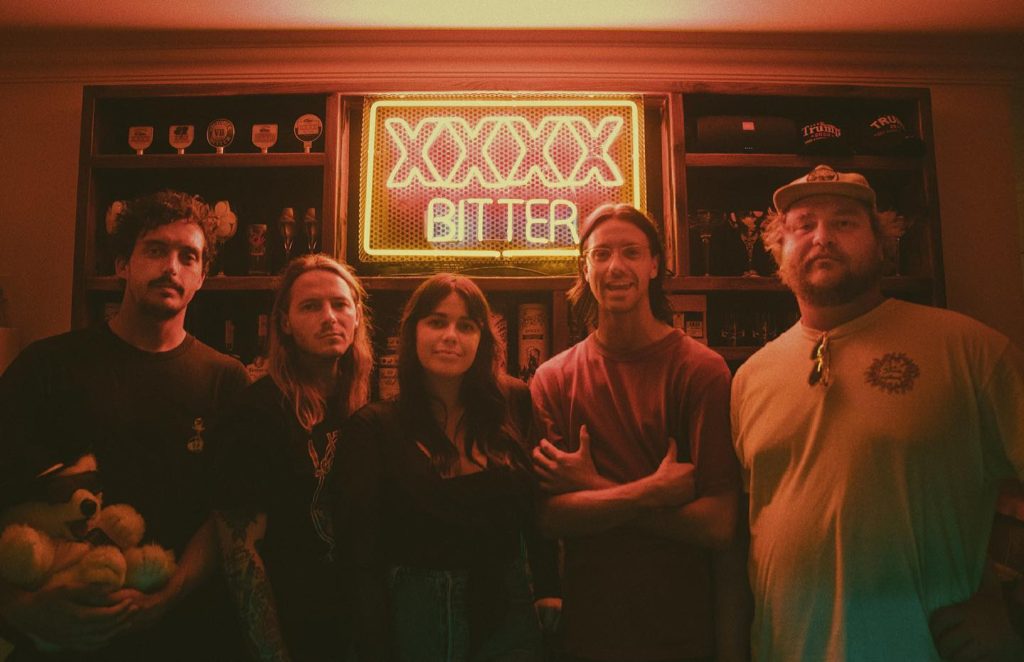 Local legends Radolescent have just dropped the long-awaited music video for 'Couch', their pumping single we've had on loop since March.
We've been fans of this Gold Coast group for years now- dating back to the days of thrashing mosh pits and sweaty crowd surfs at Miami Shark Bar (R.I.P.). Specialising in fuzzy surf rock, Radolescent are a sure hit for fans of garage-rock, slacker-infused bands like Dune Rats, Beddy Rays and Skeggs. After indulging in the 'Couch' clip we know you'll be wanting more- never fear- Radolescent's new 'Excellent People' EP is coming out on Thursday July 22 and you can pre-save HERE!
RELATED: WE ARE ISO SHARE THEIR TOP 5 INSPIRATIONS IN THE STUDIO. READ HERE
Months in the making, we can now confirm that this video was well worth the wait. Directed by lead guitarist Kerrod Chant, the music video for 'Couch' was made on the sunny Gold Coast, and it's got this super cool 90's movie-intro feel to it. Comic style graphics of the band members feature beneath the lyrics, depicting beer and baccy fuelled bar scenes, backyard shenanigans and general raucous behaviour. An ode to the quintessential adolescent life, this clip is sure to resonate with young Aussies and beyond.
The band commented on the visual, saying: "What do you get when you cross a creative person with a tediously slow process of rendering photos and objects together into video format? A film clip that is four months later than the single release! When the lead guitarist Kerrod decided to take on the job of creating the music video he definitely didn't know what he was getting himself into but now that it's all done the band are stoked to present the official music video for 'Couch'"
Check out the video exclusively here now!