Premiere: Salarymen Visualise Debut Single 'Please'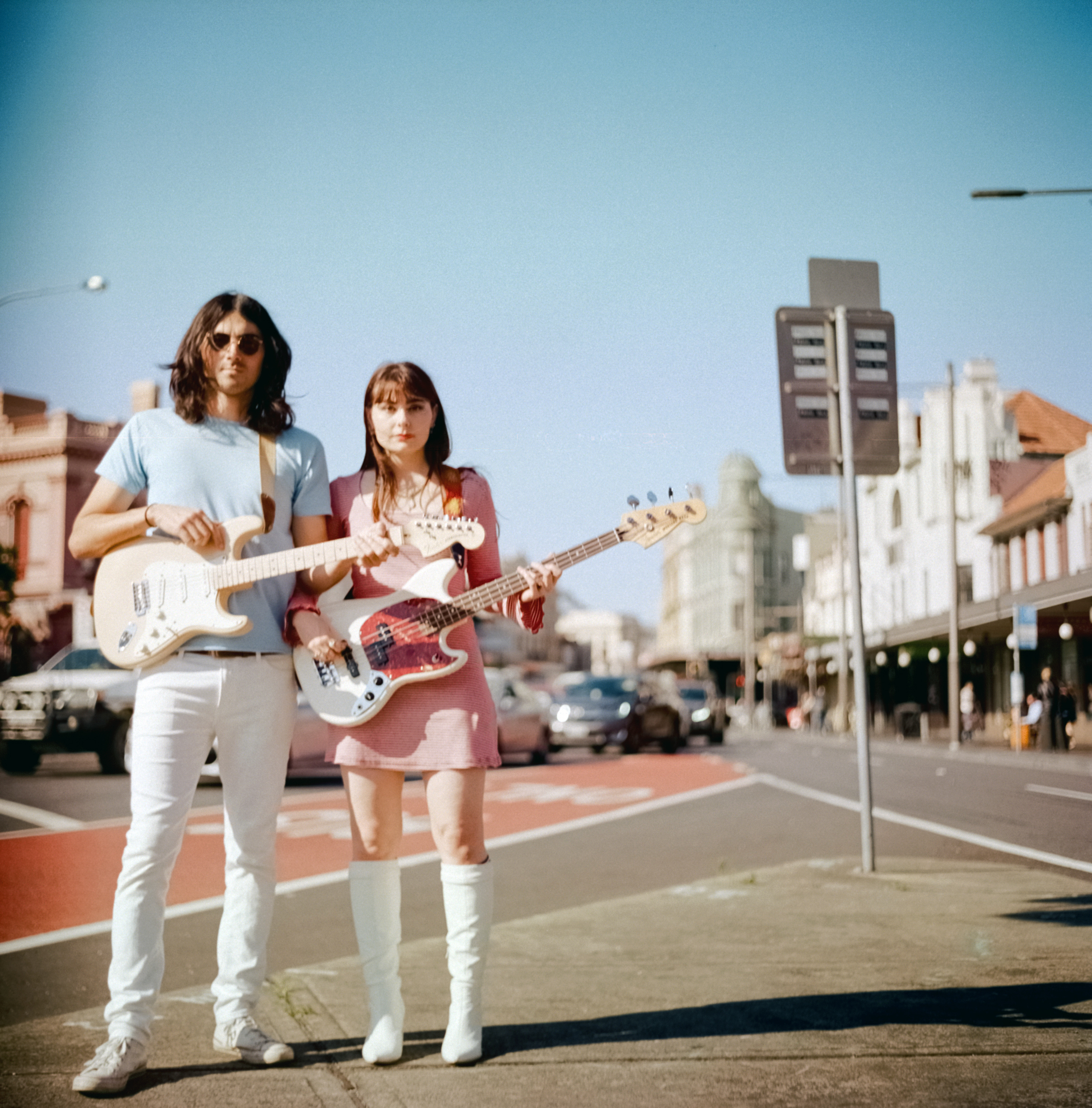 Sydney indie rock newcomers Salarymen (Thom Eagleton & Renee de la Motte) have recently released their debut single Please and today we get first look at the accompanying video to the catchy single.
It compliments the song so perfectly with the lo-fi style visuals. Filmed on a vintage camcorder, it screams a perfect nostalgia alongside the familiar scenery around Sydney's inner west and eastern beachlines. The single already had that up beat feeling which instantly brings a smile and now with the added video you're instantly whisked away to what seems like a super fun time.
RELATED: SALARYMEN TALK SYDNEY LIFE AND OTHER MUSIC THEY LOVE. READ HERE
Renee describes the inspiration behind the clip –
"We really wanted to incorporate as many Sydney landmarks and cultural institutions as we could in this video, but in a way that was both funny and a little strange. A highlight was standing on a traffic island in the middle of King St, and playing through the song aloud. It was really hard to keep a straight face with cars whizzing past and beeping us. The Director Mickey shoots exclusively on vintage camcorders and film, which we knew would give this clip the perfect touch of DIY aesthetic to match the offbeat visuals".
Salarymen are certainly going be ones to watch in the coming months, their mix of indie rock meets psych pop is a perfect alignment.
To celebrate the release of 'Please', Salarymen will be performing their debut show at ​Vic on the Park ​on​Saturday 21s​ t​ December, ​alongside local psych-pop trio ​Mesmeriser.
SALARYMEN UPCOMING SHOWS
SAT 21 DEC |​ VIC ON THE PARK, SYDNEY NSW w/ Mesmeriser