Premiere: Sneaky First Listen Of Thunder Fox's Electrifying New Album 'Sanctuary'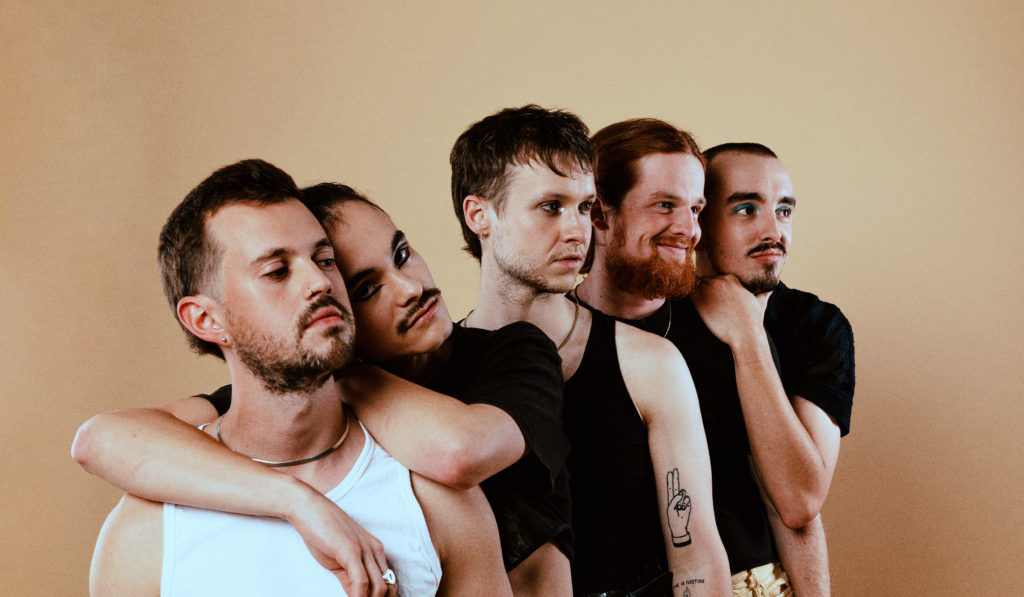 Today we've got an exclusive first listen to the full sophomore album from Sydney's Thunder Fox, funk-drenched 'Sanctuary'.
Since their debut in 2015, Thunder Fox has been releasing one saucy banger after another, dabbling with multiple genres. Described as relentless giggers, the talented five-piece are known for their fun live sets and eccentric music that blends influences from funk, jazz and soul, through to pop melodies and eccentricities. Each piece they release is tasteful chaos- engaging the listener with generous groove, fantastical arrangement and entertaining bawdy lyrics.
RELATED: PRUDNS REVEALS HER ETHEREAL NEW EP, 'TINKA'. READ HERE
By definition, 'Sanctuary' is a word that generally refers to a place of respite- "a retreat or a haven". Their artistry in this album truly lives up to this- offering an entry into another world, a wonderland both immersive and escapist.
'Sanctuary' has already been teased with three singles; 'Not For Sale', 'Love You 2' and 'Head In The Clouds', now the further ten tracks have arrived, completing this delectable collection. The full album perfectly encompasses Thunder Fox's personality, showing off the gorgeous melting pot of styles that they bring to the table. Driven by the captivating vocals of frontman Sam Dawes, each song fills out the sonic space with exciting elements; think sprinklings of swinging horns and big gospel notes.
Commenting on the experience they had creating the album, they said: "From the 9 am drum sessions beating on our hungover brains to the 3 am drunk fuckery of adding as many flavours as we could tastefully add, it was the time of our lives. The end result is every bit as twisting, turning, danceable and wild as our fans have come to expect but with a newfound confidence in our messaging, in our production and in the songs themselves. "
Get the first listen of the 13 exciting tracks that make up 'Sanctuary' here right now & hit presave here to ensure the vibes hit your library upon release Friday!