Psychedelic Porn Crumpets Bring The Fuzz On Their New Single, 'Tally Ho'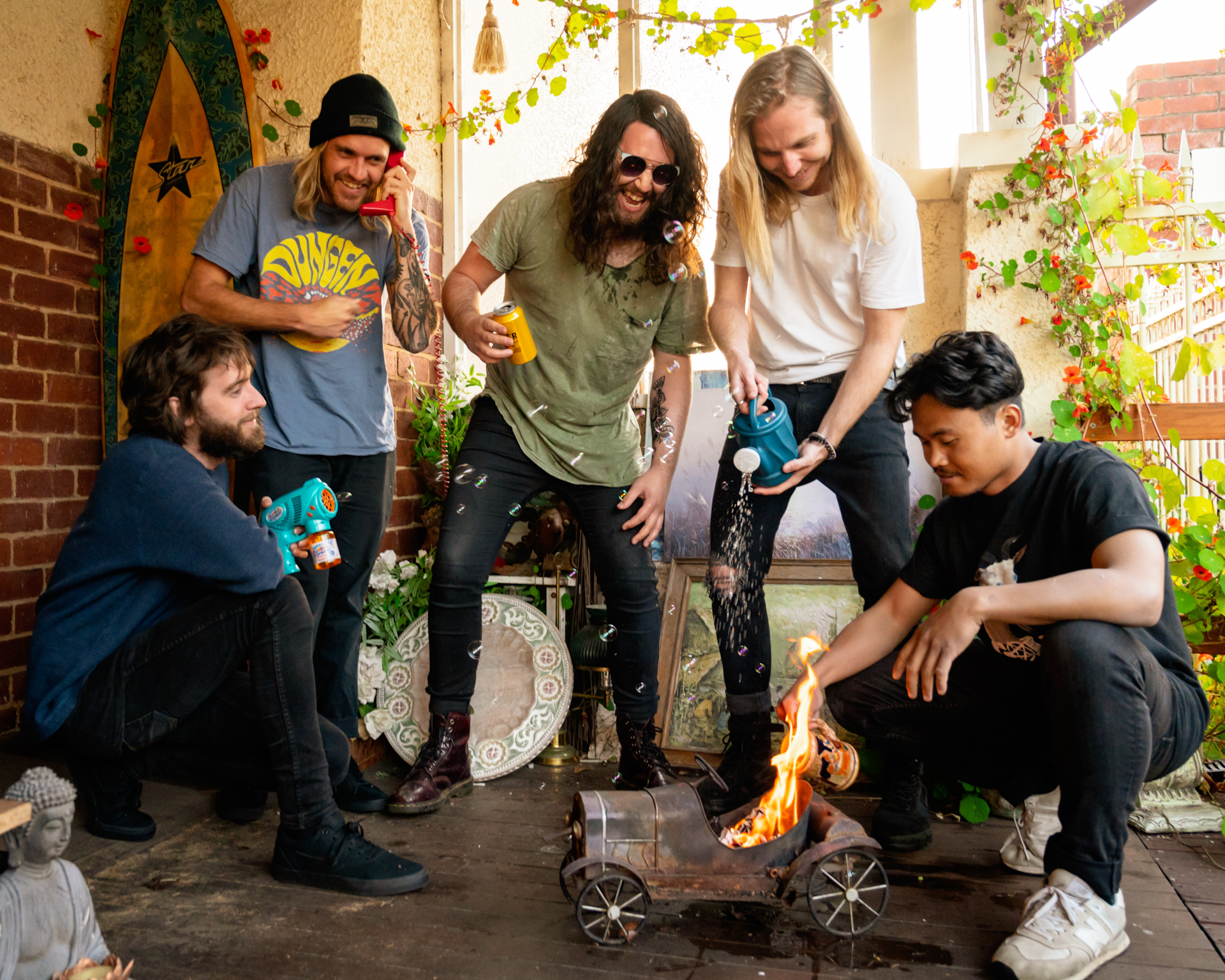 Fuzz captains Psychedelic Porn Crumpets are back with a ripper of a new tune Tally Ho and have announced the release of their fourth studio album, SHYGA! The Sunlight Mound which is due out in February 2021.
Tally Ho follows on from their previously released track, Mr. Prism which was released back in August. 2020 has seen PPC really up their creativity as they set in and used this lock down as an opportunity to write and record the upcoming album. The new track has an interesting influence as Jack from Psych Porn Crumps explains.
"'Tally-Ho reenacts the classic fable of late night gonzo talks on copious amounts of chemical enthusiasm. I wanted the lyrics to feel sporadic and impulsive, kinda like the conversation you'd have with a mate after a night out; where you just want to debate something, but most of your synapses are already fried, so you're both blurting out gibberish, but really giving it a good go at sounding formal. A sober third party might assume you're both morons but between the constant waves of inebriated dialogue you feel like you've activated God mode and are only a few online classes away from becoming a favoured politician that will solve all the world's problems." Jack McEwan, Psychedelic Porn Crumpets
We're super excited for the new album release and February can't come soon enough! Tally Ho is available now, everywehere.