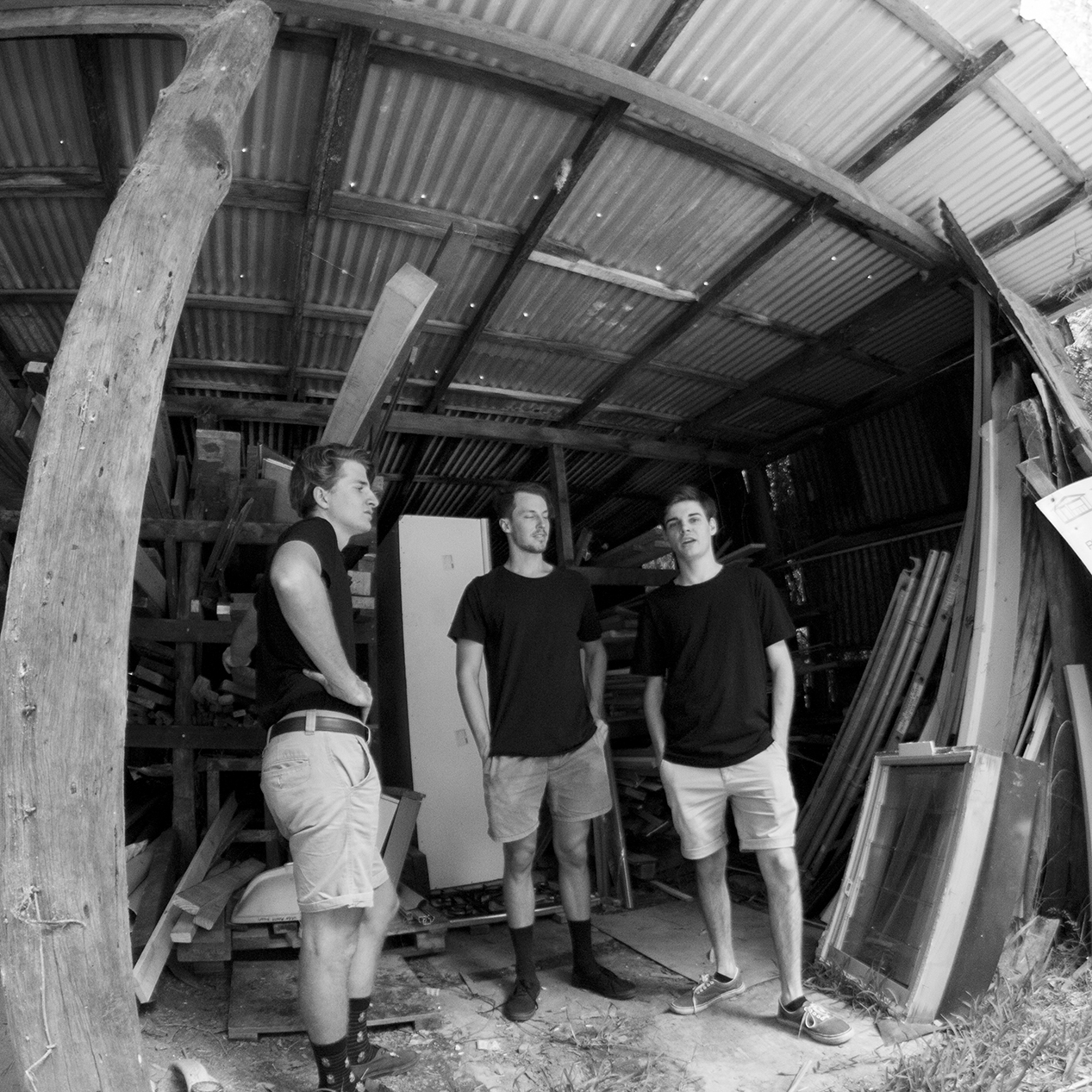 Youth, Blaire's latest shredder, is a distinct reformation of the shoegaze formula. The Gold Coast group have directed their own niche of angsty punk with a shoegaze flavour—they veer right when everyone else is going left. We spoke to Blaire's frontman, Ben Stagg, about their ambitious 2018 ahead of them and what transcended their shoegaze dichotomy.
How did the Blaire project come to be?
A few years ago I was in a hardcore band with my best high school buddies. Each member would throw new song ideas around, like any other band, and at some point I was making songs that just wouldn't fit the style we were going for. My songs were a bit whack and washed out. So eventually I had a pile of these songs and thought I may as well label it and make it something. I always liked the name 'Claire', but gave it a personal touch with the B (haha).
Youth have a very clear shoegaze sound. What inspires this sound?
I guess listening to heavier stuff growing up, but melodic stuff too. Bands like Good Charlotte and SOAD, then reverb-drenched bands like Seahaven when I got a bit older.
Compared to your older songs, 'Youth' sounds the most polished and direct version of your sound. What made the band get to this point?
We record with Liam Kriz, who is a lord in the studio. With the demos and stuff I wanted it to sound harsh and 'dirty', with overdriven drum tracks and stuff like that. Back then, it was more about getting the songs out there, as opposed to getting them to sound a certain way. Over time more attention gets put into each step of the recording process, which I definitely have to thank Liam and his talent/experience for. Each time a new song is being recorded, there will be more and more refinement which feels good.
To you, Youth is about, "emotions that feel like Groundhog Day". What helps you get out of these moods or unstuck from feeling like that?
I'd have to say making changes. Whether that be small ones, or large-scale ones. The important thing is to embrace change, it's so bloody good for you. Just say yes to things you'd normally say no too, or vice versa. Regardless of what anyone thinks (within reason).
When writing music, do you choose to focus on melody over lyrics? Or vice versa?
Normally the music will come first, and eventually when lyrics arise they'll go on top later. That's not to say either is more important, for a couple of tracks I was stuck on lyrics for a lot longer than the music. Vocal melody has always been a mission for me, I have no idea what I'm doing!
With two more singles out before the end of the year, what can we expect those to sound like?
That latest single was definitely moving to a new direction, so the next ones will be further that way for sure. Punchier, more straight to the point.
Beside more music, what does this year entail for Blaire?
We're on the hunt for a drummer, so once we find that person we'll be straight onto the local lineups.