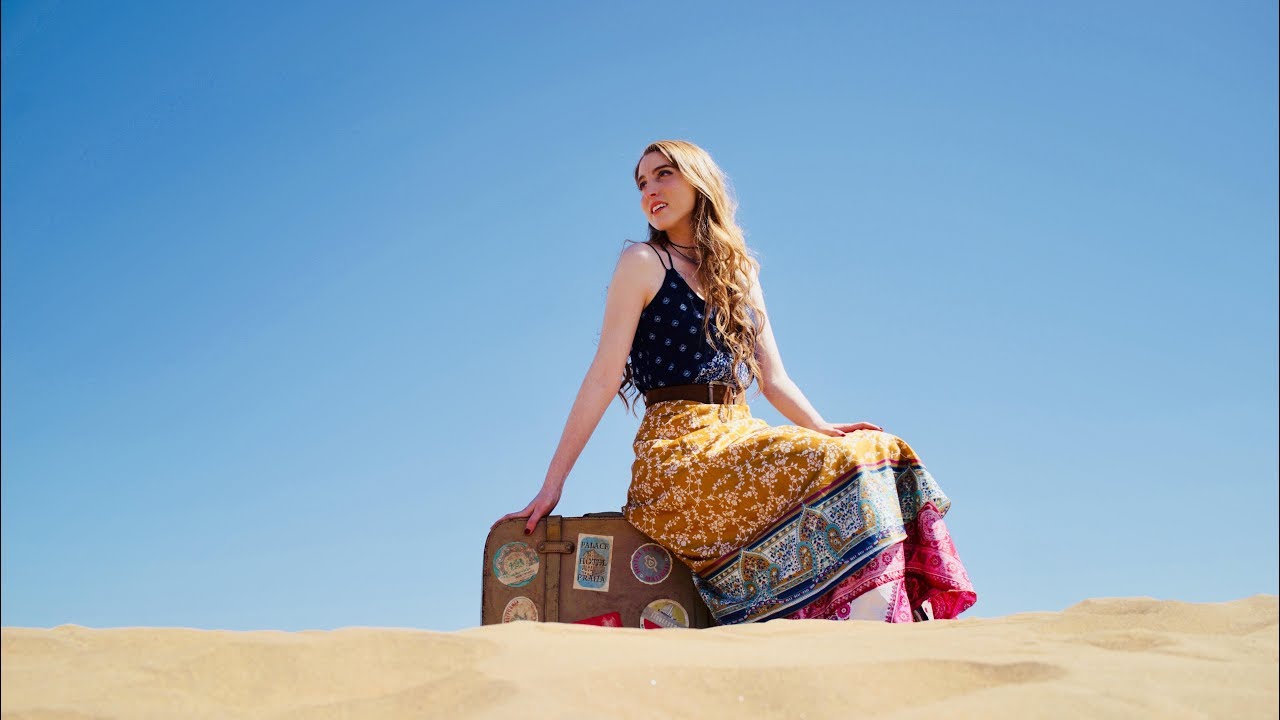 Constanza Herrero is signalling a change in pop music. Her ambitious, multi-genre bend crosses boundaries and borders and the Chile-cross-Australain singer-songwriter continues to branch out. We were overcome with complete reverie when we heard Herrero's latest single, Packing Up, that we had to know a bit about the artist. We chatted over email about her multicultural background, dropping monikers and breaking language barriers.
You chose to release this song under your own name, rather than Kota. Did you feel it had a much more personal touch?
Kota was the name of an identity I clung to for years in whom I felt confident and secure in it, especially during my teens where I wasn't sure who I was. Kota was that popular girl in school, the singer, the TV actress… Kota was the name I felt good to wear because it was given by others, and back then I let my worth to be dictated by others.
So having now my real name "Constanza" as my artist name instead of "Kota" tells a lot about where I am now in life and what I want to do with my music. Not wanting to hide who I am and be as honest and transparent as I can be even if vulnerability goes against "popularity".
Kota is still my nickname and I want to clarify that I don't have any problems with my friends calling me like that! I like it! The only difference now is just that that nickname doesn't have power anymore on dictating who I am.
The song is about finding hope. In 2018, where hope seems to be so hard to find, do you still remain hopeful, even in the darkest times?
Thank you for asking me that question. Yes, we live a broken world and yes, even if it seems hopeless, we don't have to let the enemy/darkness to steal our faith. I believe that if you seek hope you will find it. And if you find it you need to share it. That's why all I can do in the midst of the circumstances we are living is to offer songs of encouragement to the world…
I imagine your live shows must be a lot of fun; a lot of dancing. How do you personally enhance with the crowd while performing live?
Yes, they are a lot of fun! But not all my songs are groovy like Packing Up. I have a whole bunch of ballads too. There's a good balance throughout my performances, musically and emotionally. I personally like to create this sort of journey throughout my shows. I love to take the opportunity to talk about my songs and share stories, creating this intimacy with the audience. It's all about dancing and crying together. Doing it all together.
Comments the video for Packing Up was filled with love from the Chilean community. Is this your background?
Yes, Chile is my native country! It's been so beautiful to receive the support from Chileans as well as from people around the world, such as Brazil, Mexico, USA and of course Australia which is home now. It reminds me of the beauty of music, how it unifies people from different tongues and nations.
Do you find your music powerful enough to cross borders and languages?
I am very thankful and it's so rewarding to receive messages from people saying that my songs have spoken in their lives. I am just the songwriter, the instrument that shares a message but I think that when something is created from a genuine place with the purpose to love others, then the music has its own power.
Have you considered singing in Spanish for your solo music?
Of course! I do now and I have always sung and written in both languages. The song Packing Up counts with a Spanish version too called Me Voy. Singing and writing in both languages has happened very naturally and I don't want to ever limit myself to focus just in one of them. I find that it is such a blessing to be able to reach different cultures with your music.