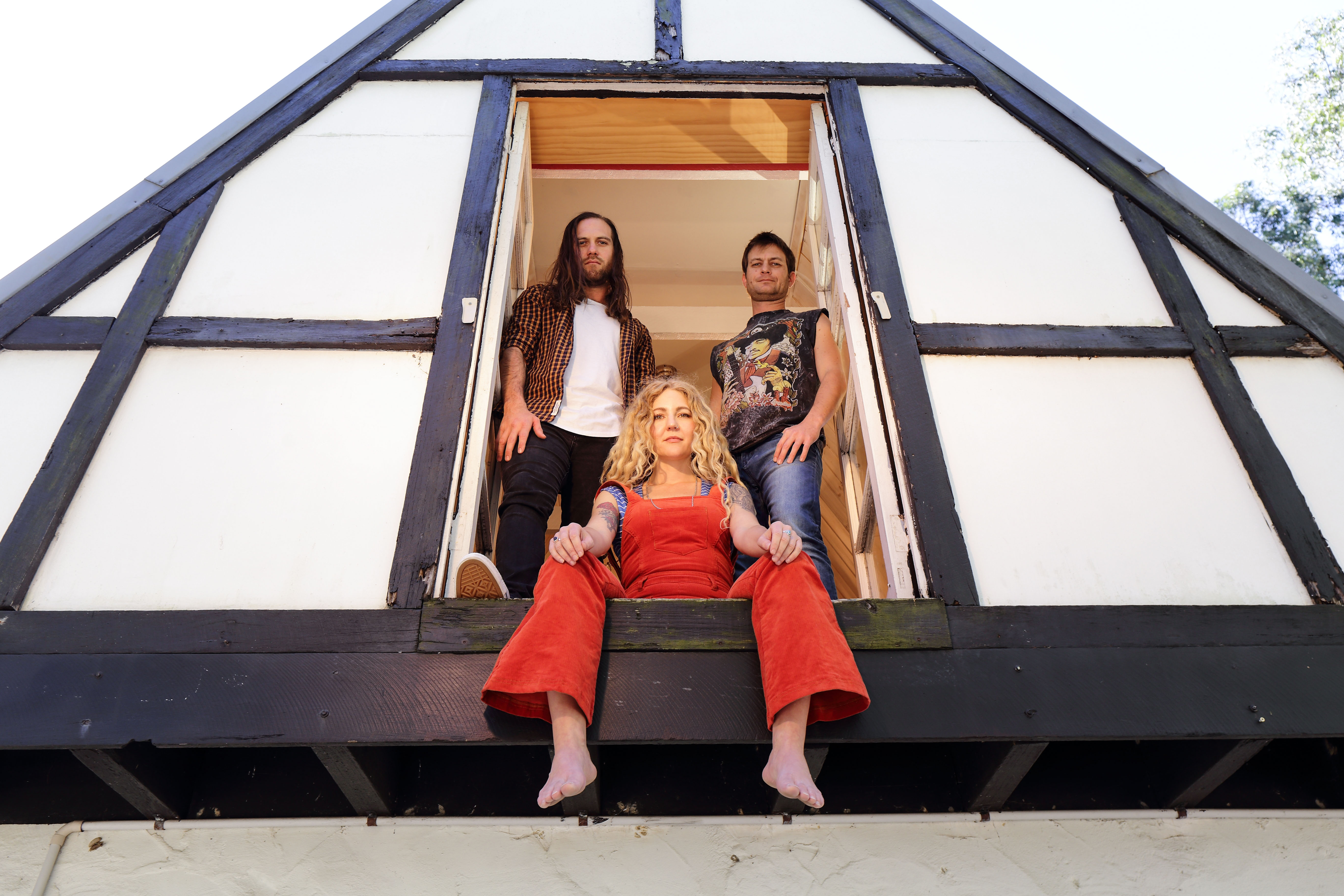 eyethewild is a fierce new act on the Gold Coast. Rooted from the origins of Azosphere—originally a two-piece crafting accosting jams—this new iteration brings on another member and spurs a darker, more full psychedelic sound. The group's two debut singles, Can We Dance and Emma, share two sides of the eyethwild coin. We speak to this new band about the change and influences.
eyethewild began as Azmosphere. What spurred the name change and expansion?
The biggest reason really was that nobody could pronounce the name lol. We would get played on radio and pretty much every time they'd call us something different and it bugged me. But also, Azmosphere originated as just a two-piece with mainly softer acoustic stuff. Since Ryan joined we've been writing rockier songs that no longer suited Azmosphere. Our biggest inspiration has come from a place in California that we visited called Idyllwild. So we thought we'd play on the name and now we are eyethewild.
It seems like you've had a long music career before eyethewild. Do you see this band as the full extension of your sound? 
That's an interesting question. I would like to think there is no end to the full extension of our sound. We kind of have an unspoken rule when it comes to writing and that is that there are no boundaries. I think when you create boundaries and box yourself to a certain genre it can really limit the potential of the composers ability. This is more about having the freedom to cultivate your authentic self and share what comes from within. It's fun because you just never know where you can end up with it.
What's the musical backgrounds of the other two members of the band?
Both Ryan and Dan have played in various bands over the years—mainly in metal and rock bands. They're both exceptional guitarists, like, crazy crazy good. I'm pretty lucky.
Can We Dance seems to use the full breadth of the whole band. Talk about the creation of this song.
This song was a bit of a team effort. I came up with a little riff that was a bit spooky feeling and then we jammed on that. Then Ryan recorded it and turned it on it's head (in a good way). Then Dan added some heavy influence towards the end which really gave it some edge. And then hit the studio and hoped for the best.
What sounds / bands inspire the band?
Oh crap, this list could take up the full page lol. We are all big heavy metal fans. I also love Lana Del Rey and Fiona Apple. Dan is a mad Metallica, Nevermore and Pantera fan, Ryan too but I also know he enjoys a bit of Simply Red and Frank Zappa.They both also really love their quirky off timing instrumental stuff, blues, jazz, classical, flamenco etc. Yeah, it's definitely a mixed bag.
Emma, on the other hand, is a little more mellow. Do you see two musical sides to the eyethewild coin?
Yes, Emma is more heartfelt and mellow. I suppose it just expands on what I was saying before about the no boundaries deal. It's just whatever comes to the surface and sounds good to the ear. Who knows what's to come.
What's the studio environment like? Are there elements of improvisation and free-flowing ideas?
For me, it pretty much has to be rehearsed and pre-written. They guys on the other-hand are excellent improvisers so it when it comes to little solo bits and stuff they occasionally just write it on the spot.