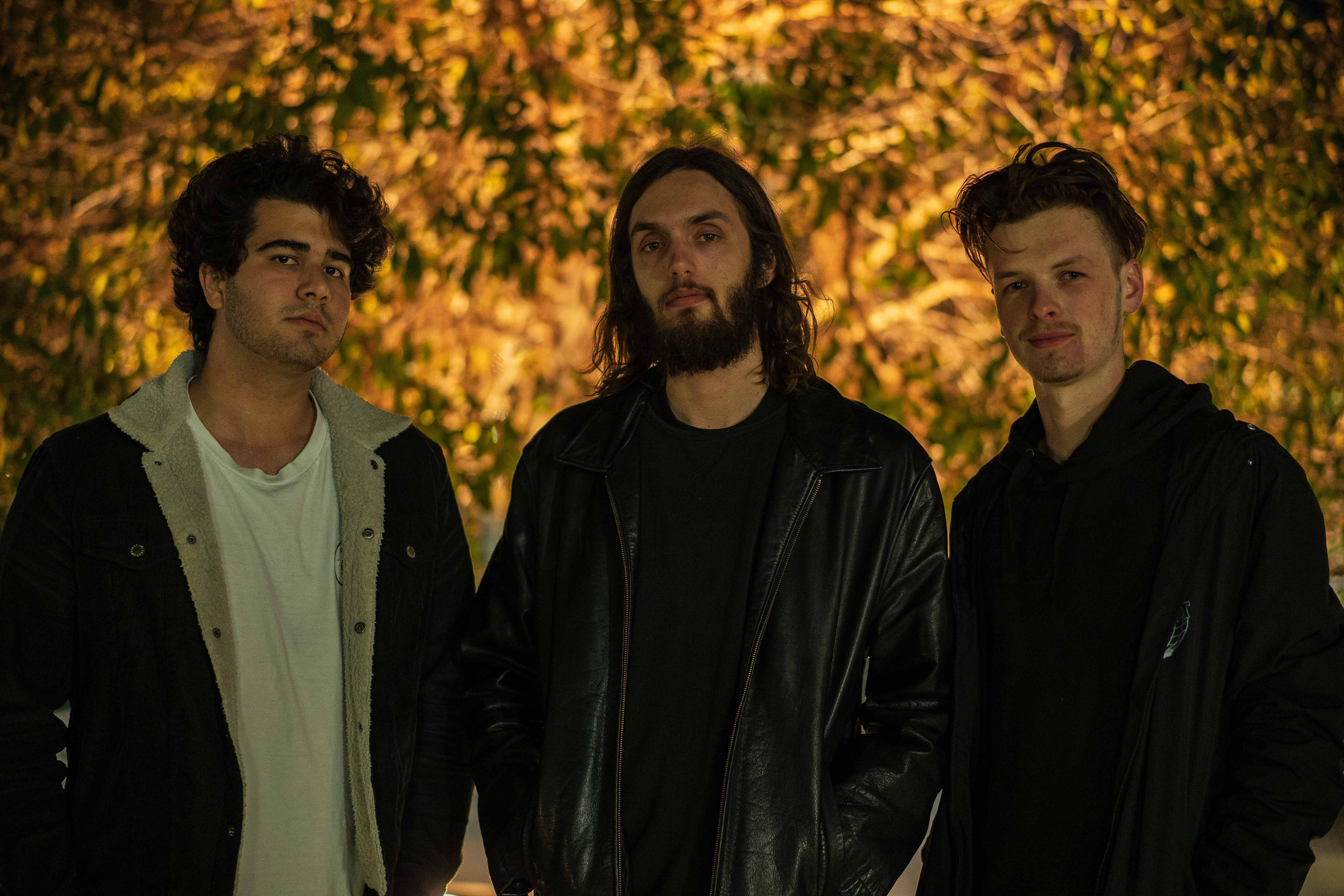 Sprouting confidence in the weathered grunge genre, Inklines are a breath of fresh air. 'Willing & Able', their debut EP, has just been released and we got in touch with the band to chat about it's creative ups-and-downs, learnings from the studio and trying to stay confident from recordings from more than a year ago.
A debut EP finally under the belt. How does it feel to have it released and in the public's ears?
We're stoked to finally have it out! It's well over a year since we did these recordings and we've been waiting anxiously to get it out there. We had a few ups-and-downs with our level of confidence in the EP, as expected with anything you keep in the banks for that long, I suppose. But the reaction has been really good so far, so yeah! We're happy.
Some songs touch on relationships and where you stand on some societal viewpoints. Did it feel right to put yourself out there in that capacity?
There wasn't any real conscious effort or reasoning as to what I was writing about, to be totally honest. Without trying to cheapen anything too much; a lot of the time I just get into a flow of writing lyrics where I almost forget what I'm even thinking about, and later realise what they mean when I read them back. Reading them back in a more neutral state of mind is definitely the time to consider any lyrics that might cause offence to someone or just make people think you're an idiot—but I don't feel like this happens too often.
RELATED: Last month, we premiered Inklines' debut EP, 'Willing & Able'. Stream HERE.
Willing & Able was my favourite cut from the EP. Speak about the creation of that track.
Thanks! Glad you like it. This was actually our favourite song in pre-production as well. I've been asked about the writing of this one a few times and I honeslty don't remember writing it. I wish I had a better answer—all I remember is being in Open G tuning (I fell in love with this tuning when learning Jeff Buckley songs as a teenager) and stumbling upon those first 3 chords and I thought it was the coolest thing ever. The drum beat came from a pattern that I used to just do mindlessly on my lap when sitting down or standing still—I found it cool how such a plain and simple beat could be counted in so many different ways, so I'd just do that to distract myself. The song just kind of came out of no where though and it was the first time I felt like I'd been more creative and "weird" with my songwriting—kind of a funny thought now, but it was special at the time.
Are you keen now to hit the road with the EP?
Yes! We've been stinging to do more shows and we're definitely feeling more ready now that we've got the EP out! We can't say too much at this point but we will be heading out on the road again early next year, as well as working on some new recordings. But in the meantime, to finish off the year we'll be doing a little Sydney Weekender with British India.
No doubt you're already thinking ahead. What's the next collection of material going to sound like?
Well… It's a bit of a long story that one. We recorded this first batch of songs as an album, so we still have another six tracks to release from the same sessions—we decided to release the first half as a standalone EP because we felt it was a much better indication of the direction we are taking, musically. We still want to get the rest out, but it's a little on the heavier side and we don't want to give people the wrong idea of where we're heading, so we'll be releasing them sort of under the table as a b-sides type thing before the year is out. We're gearing up to hit the studio again in February or March next year and lay down some new tracks we've been demoing, which are more along the lines of Willing & Able and Back To Me. That kind of vibe.
What are some valuable lessons you learnt from this writing and recording experience that you can take into the next session?
The biggest thing for me was learning how to let someone else take control. This recording was the first time I've ever worked with a producer or really even let anyone have any kind of input into my songwriting. So when Lachy came in and started changing things around and throwing out suggestions it was a bit of a shock at first (even though that's specifically what we hired him to do), but it all came together really well. Once I realised that he had a very similar vision in mind, we became a strong team. We were luckily, basically hiccup free outside of that.
For anyone who's new to it, I'd just say make sure the songs are well rehearsed and that you're doing it with people who you can stand to be around for long periods of time. It's mostly fun and exciting, but can get fairly stressful at times.