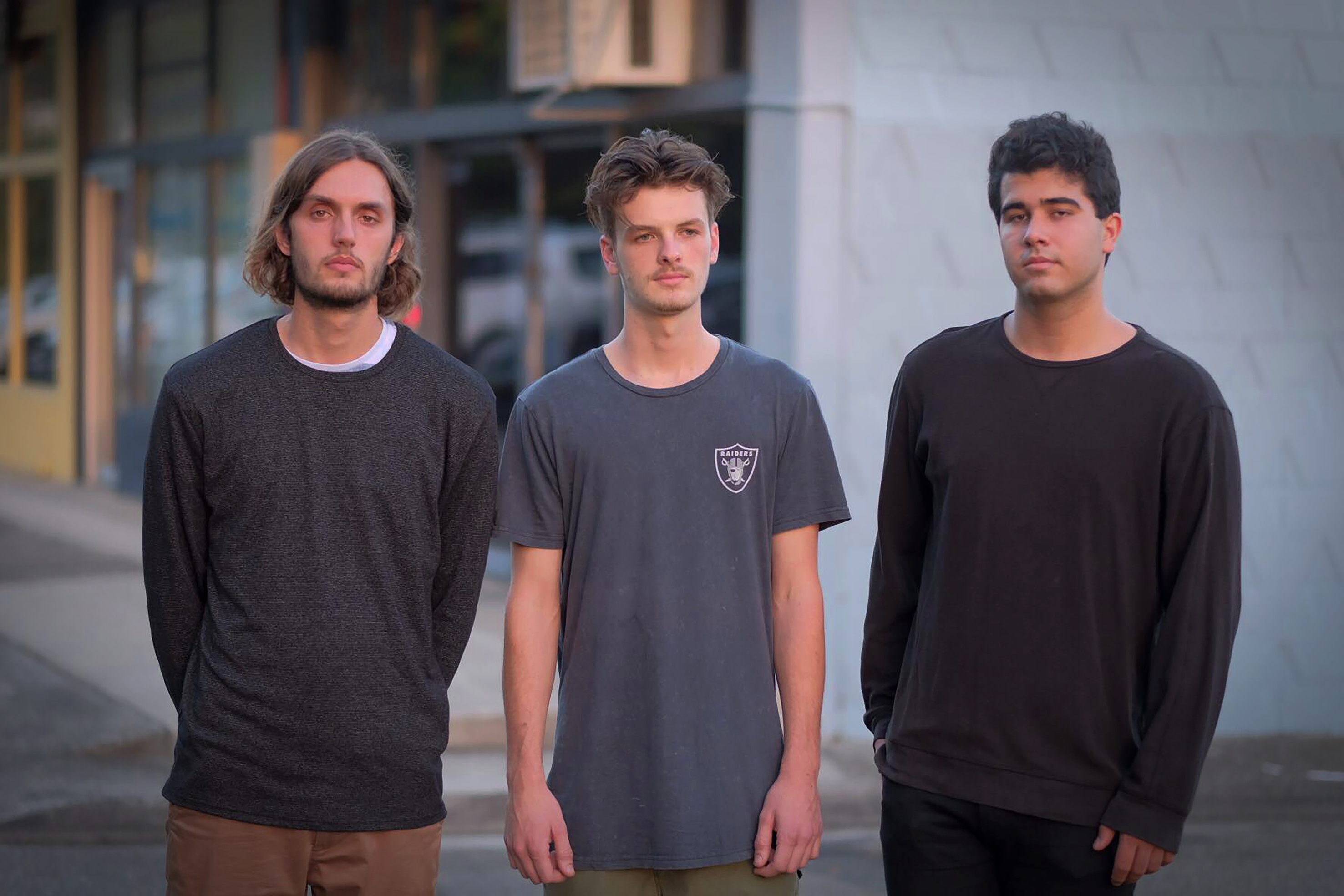 Swooping in with their accomplished and restless second single Elusion, Inklines, from Sydney, bring a whole new level of polish to alt-rock. Before playing a couple of shows—one, a single launch, the other supporting British India, we got in touch with Inklines to work out their musical DNA, find out how it was working with a member of The Vines and studio life.
Two singles in and you seem to have this alt-rock thing locked in. Would you say it was in your DNA? What bands did you grow up listening to?
Alt-rock has always been the genre I have the most fun playing and jamming out to -I grew up listening to bands like Muse. We get a good mix between us all, as Will was into Silverchair, while Dan was all about Red Hot Chili Peppers. Tracks with punchy riffs and epic choruses were what I'd be hanging out for, and being able to create our own songs that are equally as fun to play is what makes it all worth it.
How was it working with Lachlan West of The Vines?
It was really cool. He happens to be one of the nicest people I've have ever met, so recording a bunch of tracks with him felt more like hanging out with a good mate for a few days.
The kinship and musicality is really strong. Was Elusion tracked live, or altogether in the room?
We had the entire band set up and recording in the studio, but we were mainly focusing on getting the drums aced, and then any other adjustments/fix-ups would be done on another day. I'd say we definitely got a large chunk of the track recorded in one hit, but there were some later alterations for sure.
You've spent so much time in the studio lately. What else are we going to hear from those sessions?
We definitely have more to show you all, we just need to decide what we want to follow up Elusion with. There's 3 or 4 tracks we have on the shortlist for single #3, and we are all torn between them, so if you want to help us decide you should come to a show and let us know!
Does Inklines work better in a studio environment or on the live stage?
It's hard to say. We were recording these tracks almost a year ago with a different bassist, so there was a different energy I guess. But now we have Dan on bass, and we have done our biggest tour with him, it would be interesting to see how the studio feels. Personally, I loved being in the studio and developing the tracks into what they are now, but the energy we all get when we are on stage together is epic, and I think that's where we all feel the most excitement.
What's the best mosh you've been in?
I went and saw Violent Soho at Oxford Art Factory in 2016, and as you'd expect, they packed the room to its brim and ripped the place to shreds. I seem to recall someone describing it, "like punching a boxing bag in a sauna," and it would be hard to argue that. Nonetheless, it was an epic show and the mosh was wild.
What are some bucket list items for Inklines?
Obviously being able to do more touring and build up a fan base all over Australia, but it's definitely a dream of all of ours to land a spot on the festival circuit.
Inklines Live Dates
SAT 12 MAY
Waywards, Newtown
SAT 26 MAY
Narrabeen RSL, Sydney
w/ British India