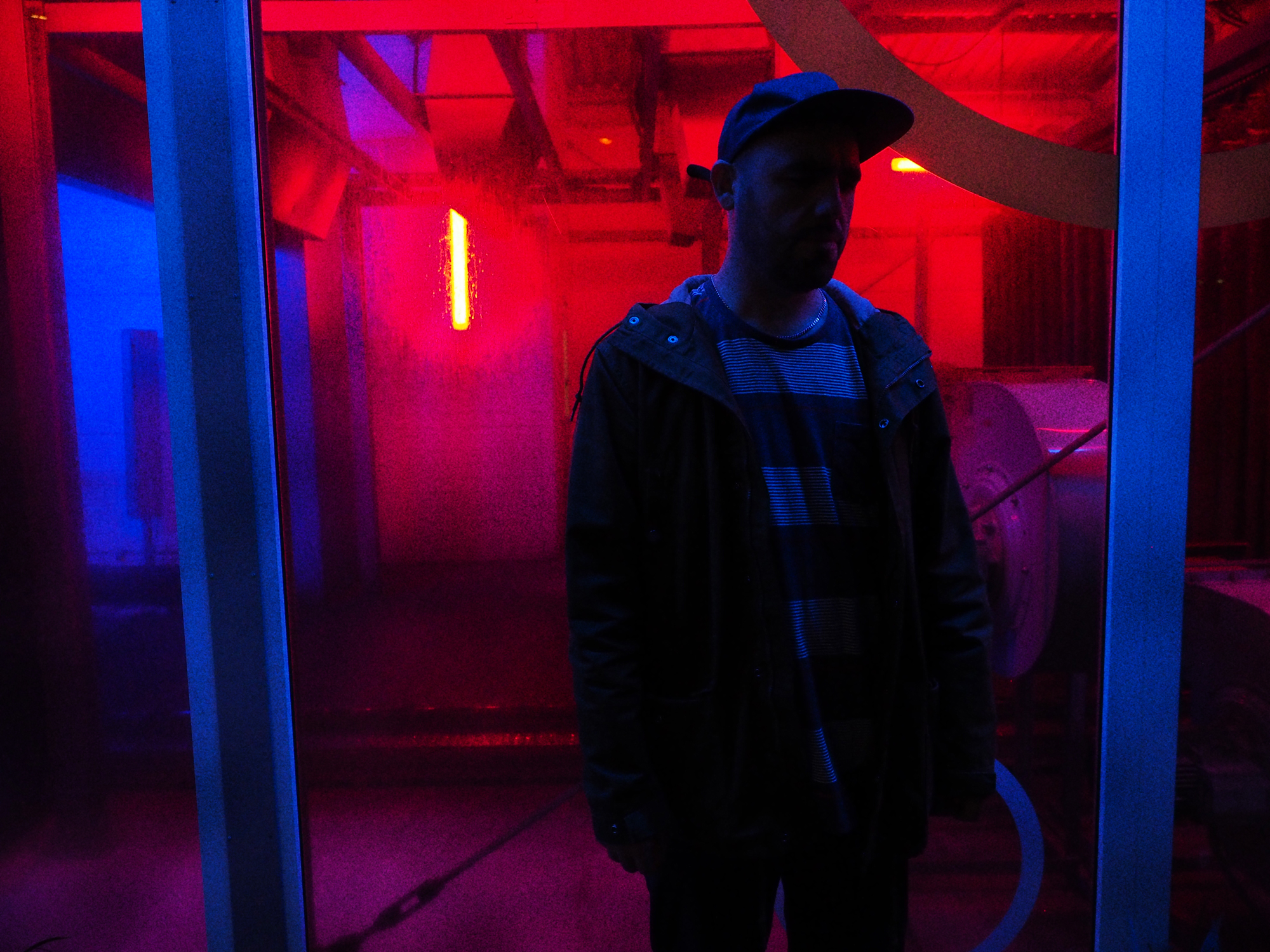 There's an amazing ambience to Intaloopa's music. Sci-fi inspired synthwave with a calling toward the dance floor, this young Sydney producer has dropped his debut single, Remote Control to adoring praise. Loving the single a whole bunch on the side, we flicked Intaloopa some questions about his most loved pieces of science-fiction, his dream studio set up and his unique approach to sampling.
Remote Control is an impressive debut single. What made you choose this as your debut outing?
Ahh cheers! I wrote three songs in total when first starting the Intaloopa project. Every time I kept showing people the tunes, they all seemed to like Remote Control the best. I was like, "Are you sure? What about song one or two?" It hurts when people don't like everything you do lol.
What's your favourite piece of science-fiction—from movie, TV, reading material etc?
For movies, it will defiantly have to be Ridley Scott's 'Alien' saga; manga's 'Akira' and Stanley Kubrick's 'Space Odyssey 2001'. With TV, I'm the feeling new Sci-Fi shows like 'Black Mirror' and 'Stranger Things'. Reading material would be 'The Day of The Triffids'. That's a classic book!
Are you tuned into the synthwave movement that's rebuilding? If so, who's some of your favourite artists?
Yeah, for sure. With me, it started a few years back when getting into the whole Vaporwave movement and then that progressing into Synthwave. The Australian group Surfing released an amazing debut album 'Deep Fantasy' which I had on repeat for almost a year. Chrome Sparks' 'Sparks' EP was another one on high rotation and recently I'm getting into Com Truise, who is leading the whole movement at the moment.
The way you sample off VHS tapes, cassettes and DVDs is fascinating. Explain that process.
Yeah well the Vaporwave movement got me digging into my old VHS cabinet at my parents' house. I would just pick out those movies that I had an emotional attachment to as a kid, record it into Ableton and proceed to chop up my favourite bits. I do the same thing with my old Four Track Demo Cassette Tapes that I recorded long before I had a computer. With DVD's, I like digging at the local Reject Shop's $2 bin and find unheard of movies to chop up.
Your studio is something impressive. What are some of your favourite pieces of gear?
My Universal Audio Apollo Duo audio interface was an amazing addition to my set up as it allows me to record high definition audio at home, rather than having to go to someone else's studio to achieve a better sound recording. This unit helps me save time and money. Also, my drum kit would have to be up there too. I've spent bit of time getting it to sound right in my room. It's great being able to record my own drums and lacing them over my programmed beats. In the past, I would have to dig through records to find the right drum break.
Always on the hunt for more gear, what's the next most sort after item for the studio?
It would defiantly have to be Roland's 1982 Juno 6 Analog Synthesizer. They don't stay online for long and sell for $2000! I'm stilling wishing for the day to own one. Nearly every studio around the world will have a Juno 6!
Do you think there's a piece of gear out there that holds "the perfect sound"?
The MiniMoog Voyager! For $4000, I hope it has the perfect sound!!!!